« Sarah Palin On Greta Van Susteren Comments About Katie Couic's Leaving | Main | Obama Afraid Of Trump ? You Bet! Obama Spent Millions Of Dollars Trying Not To Release His BC We Will See If This Is For Real Meanwhile Obama Hands Trump a Win! »
April 27, 2011
Former Air America Host Arrested After Heckling Rep. Allen West at Town Hall

The Palm Beach Post has identified former Air America radio host Nicole Sandler as the woman who was arrested and led out of a town hall meeting in handcuffs after she heckled Rep. Allen West and got into a confrontation with the Republican congressman's wife.
.

A far left heckler was arrested at Rep. Allen West's town hall Tuesday Evening in Fort Lauderdale. Several other hecklers were later asked to leave. Of course, Rep. Allen West (R-FL) kept his cool . Love this man!
Immediately after Allen West took the stage at his Town Hall meeting on Tuesday Evening in Fort Lauderdale, several hecklers who were planted in the crowd began to jeer and interrupt his remarks, forcing West to pause several times and then continue once the crowd calmed down. Police were ultimately forced to removed one of the hecklers from the event. When the hecklers refused to stop their harassment, West stated, "You're not going to intimidate me."
Minutes later, a woman sitting behind West's wife , who had been acting in a disruptive and combative manner by yelling at the Congressman and even harrassing his wife, was asked to leave and was escorted out of the event by Fort Lauderdale Police. As this unidentified woman was being removed from the proceedings, she continued her tirade and used an expletive to address a police officer, which resulted in the officer arresting the woman for trespassing.
.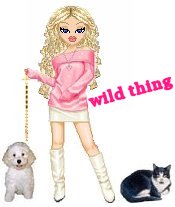 Wild Thing's comment........

West stated, "You're not going to intimidate me."

Love what he said!
Posted by Wild Thing at April 27, 2011 05:55 AM
---
Comments
Won one for the good guys. Put her in the same cell as Stella, Stella will show her the ropes.
Posted by: Mark at April 27, 2011 06:52 AM
---
Looks like racism by those on the left against a Black congressman.
Posted by: BobF at April 27, 2011 07:24 AM
---
..the Left is setting the tone for the coming campain cycle. Welcome to the "new civility". Get used to it. When you have no real job, like ex-Air America airhead Ms. Sandler, you have the luxury of disrupting a lawful event, getting arrested, and casting yourself in the victim role. The goal of these Leftists is to get as many "fuzzies" as possible turned off by the "optics" so they disengage from from the process thus enabling the re-coronation of Premier Obama.
Posted by: Willy at April 27, 2011 07:38 AM
---
Mark, LOL good one.

Bob, Ditto that, oh how I wish the media was a real news organization and not part of obama's campaign. I feel obama would not even have been elected if it had been different.

Willy, Amen to that!!!!
Posted by: Wild Thing at April 28, 2011 04:08 AM
---
Another incident that reveals the Left's true feelings about first amendment rights. At least hitlers goons wore "brown shirts."
Posted by: robert at April 28, 2011 09:19 AM
---
Their Grandparents wore hoods and Sheets. Perhaps we should photoshop them in.
Posted by: Avitar at April 28, 2011 10:42 PM
---

once again col.west's shows what a great leader he is. i also am in total agreement with you regarding his statement and he has faced far worst them the likes of these charlatans. perhaps ms. sandler could get a job with another charlatan and fellow rand and raver hugo chavez and fly air-venezuela , i think they deserve one and another.
Posted by: latitude38 at April 29, 2011 04:38 AM
---