« San Francisco Chronicle Says The White House (Obama) Is Lying | Main | U.S. Attorney: Feds Could Challenge Missouri Anti-Sharia Legislation »
April 30, 2011
Donald Trump in Vegas: 'Our leaders are stupid'

Donald Trump in Vegas: 'Our leaders are stupid'

Real estate developer Donald Trump unleashed a tirade of profanity in a speech at a boisterous Las Vegas casino as he assured a crowd of adoring supporters Thursday night that he is seriously weighing a presidential run and will make a decision soon.
During a 30-minute stump speech focused mostly on foreign affairs, Trump sprinkled in a number of insults directed toward the nation's leaders.
Donald Trump blasted the stupid people in the Obama Administration last night at an event in Las Vegas. The businessman also said had a few choice words for OPEC and China.
"Our leaders are stupid, they are stupid people," he said. "It's just very, very sad."

The setting was fitting for the casino mogul whose moniker is draped across the gold-tinged Trump International Hotel & Tower just off the Las Vegas Strip. An open bar greeted more than 1,000 people, waiters passed hors d'oeuvres and a Trump impersonator entertained the crowd…
…He said he wouldn't help struggling nations such as South Korea or Libya without payment and promised to use swear words while negotiating with China.
"I'm not interested in protecting none of them unless they pay," he said.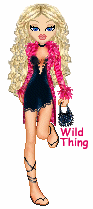 Wild Thing's comment.......
We may or may not agree with everything Trump says. But what I do like is how he speaks up and I hope the rest of the politicians will see that we reacted VERY positive to Sarah Paliln as well, because she spoke up even while McCain the rino was trying to silence her.
Posted by Wild Thing at April 30, 2011 03:47 AM
---
Comments
Our leaders and most Tea Party Freshmen are either stupid or bought and paid for by lobbyiest. They can't be that stupid, that they can't tell the forrest from the trees.
Posted by: Mark at April 30, 2011 07:50 AM
---
I would not want to vote for Trump. However, I think he would make a good Sec of State or ambassador to the UN.
Posted by: TomR, armed in Texas at April 30, 2011 11:11 AM
---
Granted it isn't the way most repubs would come off speaking but I have to give him credit for getting into the gutter and saying it like it is. Repubs don't stick together like dems do.
Posted by: cb at April 30, 2011 11:52 AM
---