« OBAMA's America! What America has Become Folks! Can't Even stand on your Property or keep a basketball hoop! | Main | Obama's $20 Million American Government Grant Goes to Produce Pakistani Sesame Street »
April 09, 2011
DEMOCRAT Jim Moran to Veteran: Sit Down or Leave
At a town hall meeting the other day, a man who identified himself as a 27-year veteran takes exception to Democrat Rep. Jim Moran's characterization of his question as "caustic." Moran angrily responded, "I'm sure you do" and then proceeded to order the 27-year veteran to "sit down" or "leave."
Rep. Jim Moran (D-VA) held a town hall meeting on April 7 about the possibility of a government shutdown. During the event, a veteran stood up and questioned him why he isn't in Congress right now working out a deal so the troops can get funding. Moran began answering the mans questioned then got testy and told him to sit down or leave.
Moran has a history of anger issues. For example, in 2000 Moran stooped as low to accuse an 8-year boy, who was a straight-A student, of trying to steal his car. During the incident, Moran began choking and cursing at him. He later said the boy claimed he had a gun on him. He didn't. The child also told the police he was just admiring his car.

.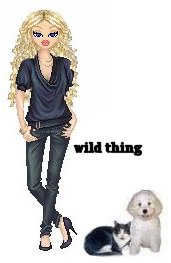 Wild Thing's comment......
People should have started standing up in turn and asking the asshole the question: "Why don't you answer his question?". It would have sent him into total meltdown.
And don't forget the beating-his-wife-on-the-front-lawn incident. How this Moron keeps getting elected I've never understood.
Posted by Wild Thing at April 9, 2011 07:48 AM
---