« Japanese Risk Radiation to Rescue Stranded Dogs | Main | While Obama Signs Spending Bill He Proves His Talk Is Cheap and Giving His Word Means Nothing As He Disregards Parts Of Bill »
April 15, 2011
Congressman Allen West (LTC. Ret) Warns Hateful, Radical Leftists: Don't Mess with Me!
Fox News video clip of Congressman Allen West (LTC. Ret)
THIS MAN SERVED HIS COUNTRY WITH HONOR! He deserves FAR better treatment than he's getting from the hate-filled leftist Democrats
Congressman Allen West (LTC. Ret) Warns Hateful, Radical Leftists: Don't Mess with Me!
West to Critics: Beware Whom You Target

Rep. Allen West (R-Fla.) used an email to constituents to respond to a threat against his Florida office last week and to warn critics to "be careful of whom you are choosing to employ these tactics against."
Last week, West's Florida office received an envelope containing white powder and a letter with derogatory remarks directed at the congressman. A hazmat team later determined the powder wasn't harmful.
"This incident, is just another in several incidents that have occurred over the last couple of years and, have put me in quite a bad mood," West wrote in an email sent to constituents Tuesday.
"He offered the example of a "liberal blogger publicly stating that he wanted to 'skin me alive,' " and a protest outside his office led by Rep. Debbie Wasserman Schultz (D-Fla.) "castigating me as a 'misogynist.'
"I find it interesting that in all of these instances, the media simply dismissed the incidents," West said. "One might wonder — is it open season on a principled black conservative?"

West, a retired Army colonel, has become a national figure among Tea Party activists since defeating Democrat Ron Klein last November. The Florida Republican will be a top target of national Democrats seeking to regain the majority in the House in 2012.
"Let me be very clear to all reading this missive, but mostly to liberals who subscribe to this behavior, be careful of whom you are choosing to employ these tactics against," wrote West. "I consider myself an easy-going fella who will always engage in intense intellectual exchange. However, if you choose this path of personal attacks, intimidation, and threats you will encounter a very different Congressman (LTC. Ret) Allen B. West."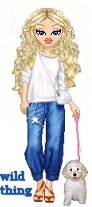 Wild Thing's comment.......
West is awesome! I love how he handles each thing as it happens and speaks up for himself and also for America.

I LOVE this......No Briefcase here: Congressman West carries his Army Helmet Bag

....Thank you Mark for sending this to me.

Mark
3rd Mar.Div. 1st Battalion 9th Marine Regiment
1/9 Marines aka The Walking Dead
VN 66-67


Posted by Wild Thing at April 15, 2011 05:55 AM
---
Comments
West always gives facts and figures to support his answers and he does it without prepared statements or teleprompters.
I can see why he never made Bird Colonel. To get to that rank, you have to put the "system" first instead of your soldiers. Allen West threw his career to the winds in order to save the lives of his soldiers. I think the GOP leadership will discover they now have a congressman who won't put the party before the people who elected him.
Posted by: BobF at April 15, 2011 07:26 AM
---
Allen West may be controversial but it is not for changing his mind or his stands. He has shown that he means what he says. I think there may be a higher position for him in the future.
Posted by: TomR, armed in Texas at April 15, 2011 12:14 PM
---
I told my RINO congresscommie's (John Campbell)office that I could not support someone (Campbell) who continued to vote for issues contrary to my belief system and that my support and donations will be going to LTC West. They didn't seem to give a shit either way. So much for the repuke-likan party..........eh?
Posted by: Eddie (Enemy of the State) at April 15, 2011 01:33 PM
---
I already told the RNC, I will not vote for another RINO, or McCain. I will vote for a Conservative, be it Republican or Tea Party. They had better take heed. Because, if they don't they we are in deep weeds. Obama will get a second term, but we don't need another McCain or any other RINO.

Posted by: Mark at April 15, 2011 02:55 PM
---
Great input, I agree, he puts we the people before party and for sure he puts America first before any party.

Eddie, yes repukes is right.
Posted by: Wild Thing at April 15, 2011 11:21 PM
---