« As Libyan Rebel's Beheading a Libyan Soldier Is Nnot Bad Enough , McCain Wants To Increase Aid To These Rebels Even With Their al Qaeda Conncection | Main | Obama: Constitutionally Qualified? Don't Know; Open and Transparent? Not! by Colonel Bob Pappas, USMC, Retired »
April 24, 2011
Bent On Destroying Our Country Obama: No 'silver bullet' to bring down gas prices~ Hello Soros Boy Obama What is Needed Is To Allow OUR Oil Companies To DRILL You Freak!
Obama laid out his own plan for controlling prices, focusing on ending price gouging but calling for an end to the $4 billion in federal subsidies for oil and gas firms.
"You see people trying to grab headlines or score a few points," Obama said in his weekly address. "The truth is, there's no silver bullet that can bring down gas prices right away."
He said there are some steps the U.S. can take to improve the situation such as ramping up domestic oil production and ending subsidies for oil and gas firms.
"That's $4 billion of your money going to these companies when they're making record profits and you're paying near record prices at the pump. It has to stop," Obama said.
"Instead of subsidizing yesterday's energy sources, we need to invest in tomorrow's," he added, voicing his opposition to a proposal before Congress that would cut the government's clean energy investments by 70 percent.
.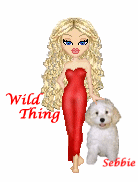 Wild Thing's comment........
Why thanks, Illegal Marxist Community Organizer POS Punk.
Umm..."drill, baby, drill" anyone? Beuller...? Beuller...?
Bush brought gas prices down with one speech. All the way down to $1.67 a gal from over $4, if I remember correctly.

""Instead of subsidizing yesterday's energy sources, we need to invest in tomorrow's," he added"
That's code for "there ain't gonna be no new drilling on my watch baby!" The truth is, if the administration would open back up the Gulf, Amwar, grant new leases in the mountain west, allow new drilling for natural gas, and put someone in charge of the EPA who is not a communist, we would see gas prices drop immediately. A portion of gas price is psychological and how the health of the market is perceived. Secondly, the actions I listed would have tangible results starting within a year, not ten years as the lib's state, and would thereby begin bringing actual product on-line and delivered to the end user.
Posted by Wild Thing at April 24, 2011 04:45 AM
---
Comments
There's at least a Bucks worth of Federal Taxes on gasoline. cut that to zero and he'd be a hero, for awhile. But he's not about helping any Americans his agenda is our destruction.
Posted by: Mark at April 24, 2011 05:23 PM
---
obama knows as much about energy as I know about hip-hop.
Posted by: TomR, armed in Texas at April 24, 2011 09:48 PM
---
A word of warning the silver bullet line is intended to draw comments that can be construed as threatening and illegal.
Just as the energy shortages of the seventies was Jimmy Carter price controls on naturatl gas and blocades of the oil off where he could restrict it. The maintained that through Reagan and Bush until Newt Gingrich rolled back the law and Clinton Vetoed the roll back. What I am saying is it isn't Obama but the DNC for over thirty-five years trying to destroy America.
Posted by: Avitar at April 25, 2011 12:16 AM
---