« Iran Confirms Factory Producing Centrifuge Parts | Main | For America's Sake Take it Away From Democrats by Colonel Bob Pappas, USMC, Retired »
April 11, 2011
Awesome Israel Fights Back and The Terrorists Hamas Leader Ghazi Hamad Makes Appeal To Israel To Halt Fighting ( LIAR Hamas Must Be Out Of Bombs and Bullets)

Hamas Makes Rare Appeal to Israel to Halt Fighting

JERUSALEM

A senior member of Gaza's ruling Hamas movement on Sunday made a rare appeal to the Israeli public for a halt to the escalating cross-border fighting, telling an Israeli radio station in fluent Hebrew that Hamas is ready to stop its rocket fire if Israel ends its attacks on Gaza.
As nightfall approached, Gaza militants had fired about 10 rockets and mortar shells at Israel, police said, but Israel had not hit back.
At a late afternoon meeting of Israel's Security Cabinet, made up of senior ministers, the military was told to "continue to operate against terrorists in order to stop the (rocket) fire on Israel."
Hamas' deputy foreign minister, Ghazi Hamad, delivered the message to state-run Israel Radio.
"We are interested in calm but want the Israeli military to stop its operations," Hamad said in Hebrew.

Hamas refuses to recognize Israel, but Hamad and other leaders of the Islamic militant group learned Hebrew during time spent in Israeli prisons.

Other Hamas officials said they were in touch with mediators in hopes of restoring calm.
Israeli leaders sent mixed messages Sunday.
Defense Minister Ehud Barak said if militants in Hamas-ruled Gaza cease their attacks, so would Israel.
But Prime Minister Benjamin Netanyahu took a more combative tack. "If the attacks on Israeli citizens and soldiers continue, the response will be far harsher" than it has been, Netanyahu told his Cabinet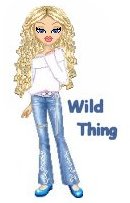 Wild Thing's comment.........
Classic Islam response. When you begin to be beaten back and are in jeopardy of being defeated, cry out for peace so that you can lull your enemies into relaxing while you build up your forces and strike back without warning.
Do not accept this fake overture for peace, Israel. Thank God for Prime Minister Benjamin Netanyahu response!!!!
Posted by Wild Thing at April 11, 2011 01:47 AM
---
Comments
Sir Winston Churchill + Prime Minister Benjamin 'Bibi' Netanyahu = TRUE PATRIOTS vs. darkness!
Posted by: darthcrUSAderworldtour07 at April 11, 2011 10:54 AM
---
Heh, heh! Israel took out one of the biggest Hamas leaders. Other Hamas big shots must want a time out while they recheck their security.
Posted by: TomR,armed in Texas at April 11, 2011 11:53 AM
---