« Obama Disappointed With Lack of 'Cool' Phone in Oval Office | Main | US House Passes Ryan Amendment to Cut $6.2 Trillion Spending Bill »
April 16, 2011
16 Tons of American Debt As Obama Keeps Increasing Federal Debt
Just how big is our National Debt? $14,300,000,000,000. IowaHawk explains that is equal to 16 million tons of $1 Bills. He has set his explanation to the wonderful song, "16 Tons," by Tennessee Ernie Ford.
.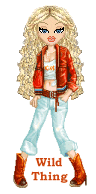 Wild Thing's comment.......
Really well done video of this.
And the scary thing too is that from the time the video started until it was finished the debt amount has grown.
Posted by Wild Thing at April 16, 2011 12:47 AM
---
Comments
Think of it another way all of the current US Navy ships do not weigh 16 million tons.
Posted by: Avitar at April 16, 2011 01:42 PM
---
Don't forget that only half of US households pay taxes; you have to doubble that number to 32 tons
Posted by: robert at April 18, 2011 09:17 AM
---