« Democratic Assemblyman Gordon Hintz Should Be Punished For His Threat!! | Main | Eric Holder Gives Thugs Carte Blanche to Continue Their Behavior: Black Panther Case Focus Demeans 'my people' »
March 02, 2011
Wisconsin GOP Senator Glenn Grothman chased, trapped by hecklers

Wisconsin GOP Senator Glenn Grothman chased, trapped by hecklers, mobbed by a group of left-wing union protesters as he is trying to enter the Wisconsin Capitol. The incident ended "peacefully" with the assistance of Democrat Brett Hulsey.

.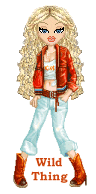 Wild Thing's comment........
Why didn't he have security? This is scary and concerning.
I have heard that GOP Senator Glenn Grothman is a quiet guy but he's absolutely fearless . drives around in a car with the license plate TAX CUTR. And he also calls in to talk radio shows a lot to talk to the voters that call in.
Posted by Wild Thing at March 2, 2011 07:50 AM
---
Comments
This is the same type of thuggish, mob mentality I saw in one of my incidents with a union. It is scary. But it is also maddening. A victim of this harassment will forever hate unions.
Posted by: TomR, armed in Texas at March 2, 2011 10:08 AM
---
Where's all this civility of the left, the taking care of the little guy, the disadvantaged, they are nothing but a bunch of liars. Governor Walker should call out the National Guard and clear the capital once and for all. Too bad they don't have M-1's anymore.
Posted by: Mark at March 2, 2011 03:08 PM
---
Tom, thanks for sharing about that, I sure can understand how a person would feel after this kind of incident. I agree, scary for sure.
Mark, I agree, if I was Walker I would call on the National Guard.
Posted by: Wild Thing at March 3, 2011 12:16 AM
---
Unions are more closely related to communists then to any form of democratic principles. The Madison Republicans need to hold tough if for no other reason then that.
Posted by: robert at March 3, 2011 09:19 AM
---