« Past Ties Between Gadhafi, Farrakhan, Obama, U.S. Muslim Groups Raising Questions | Main | Democrats Have Driven U.S. To The Brink of Bankruptcy and Instability by Rush Limbaugh ~ I agree!!!! »
March 30, 2011
Sen. James Inhofe Asks NATO Commander about Al-Qaeda among Libyan Rebels As US Paves Way To Arm Libyan Rebels
Sen. James Inhofe Asks NATO Commander about Al-Qaeda among Libyan Rebels
Sen. James Inhofe asking Adm. James Stavridis – NATO Supreme Allied Commander in Europe – about whether there are elements of Al-Qaeda among the Libyan Rebels we are assisting with military action. The Admiral said that is being looked at very closely, and he admitted there have been "flickers of Al-Qaeda and Hezbollah" among the rebels. But, Stavridis said by and large, they are "responsible men and women who are struggling against Gadhafi."
Inhofe sugggested it would not have been a good idea to find out who they are before jumping in on their side with military action.

US paves way to arm Libyan rebels
London conference on Libya opens as rebels grow impatient for more help.

Hillary Clinton has paved the way for the United States to arm the Libyan rebels by declaring that the recent UN security council resolution relaxed an arms embargo on the country.
As Libya's opposition leaders called for the international community to arm them, the secretary of state indicated that the US was considering whether to meet their demands when she talked of a "work in progress".
The US indicated on Monday night that it had not ruled out arming the rebels, though it was assumed this would take some time because of a UN arms embargo which applies to all sides in Libya.
But Clinton made clear that UN security council resolution 1973, which allowed military strikes against Muammar Gaddafi's regime, relaxed the embargo. Speaking after the conference on Libya in London, Clinton said: "It is our interpretation that [resolution] 1973 amended or overrode the absolute prohibition of arms to anyone in Libya so that there could be legitimate transfer of arms if a country were to choose to do that. We have not made that decision at this time."
Clinton's remarks came after the Libyan Transitional National Council used the London conference to issue a plea to be armed.
Mahmoud Shammam, the council's head of media, told a press conference at the Foreign Office: "We asked everybody to help us in many ways. One of them is giving our youth some real weapons.
"If you look to the reports that you have from the streets of Libya or from the cities of Libya you will see that our people have very light arms. You can see that just regular cars are fighting with machine guns. We don't have arms at all, otherwise we finish Gaddafi in a few days. But we don't have arms. We ask for the political support more than we are asking for the arms. But if we get both that would be great."

Signs of a growing international support for arming the rebels was highlighted by Sheikh Hamad bin Jassim bin Jabor al-Thani, the prime minister of Qatar, who was the most senior Arab politician to attend the summit. Al-Thani, whose country is providing military aircraft to help patrol the no-fly zone over Libya, said: "We did not discuss [arming the rebels] – definitely [at the conference]. But our opinion is that we have to evaluate the air strikes after a while to see if it is effective to protect the people of Libya or not.
"At that time we – the international community – have to see what sort of measures [should be taken]. We are not talking about invading Libya. But we have to evaluate the situation because we cannot allow the people to suffer for so long. We have to find a way to stop this bloodshed."
The foreign secretary, William Hague, who chaired the conference, indicated that Britain may be prepared to interpret UN security resolution 1973 in the same way as Clinton. Until now, Britain has said it believes it would be illegal to arm any side in Libya. He said: "We did not discuss at the conference today arming the opposition … but this subject has been raised by the national council. But it is not part of any agreement today. The UK takes into account the UN security council resolutions on this. Those resolutions in our view apply to the whole of Libya, although it is consistent with UN security council resolution 1973 to give people aid in order to defend themselves in particular circumstances."

Clinton cautioned that no decision had yet been made on arming the rebels as she said the first priority was to provide financial support for the Transitional National Council.
"We have not made any decision about arming the rebels or providing any arms transfers. So there has not been any need to discuss that at this point. We did discuss non-lethal assistance. We discussed ways of trying to enable the Transitional National Council to meet a lot of their financial needs and how we can do that through the international community given the challenges that sanctions pose, but recognising that they are going to need funds to keep going."

Clinton had earlier warned that coalition military action in Libya will continue until Gaddafi complies with the terms of UN security council resolution 1973. "We have prevented a potential massacre," the secretary of state told the conference.
"This coalition military action will continue until Gaddafi fully complies with the terms of 1973, ceases his attacks on civilians, pulls his troops back from places they have forcibly entered and allows key services and humanitarian assistance to reach all civilians.
Clinton and Hague also indicated that the US and Britain accept that Gaddafi may be able to escape into exile.
Clinton said: "As the Arab League has said, it is obvious to everyone that Gaddafi has lost the legitimacy to lead. We believe he must go … he will have to make a decision and that decision, so far as we aware, has not yet been made … a political resolution could include him leaving the country."

Hague said: "We of course support the reference to the international criminal court. We are not engaged in the United Kingdom in looking for somewhere for him to go. That doesn't exclude others doing so."
The Qatari prime minister admitted that Arab countries are not making a big enough contribution to the military action. Al-Thani said: "I agree the Arab involvement is not so big or not so concrete. But at least there are some Arab countries participating physically and some Arab countries participating at the conference here in London. I hope it will increase. I hope the Arab League has in the future a mechanism to do these things. This is an internal Arab problem. Unfortunately we could not do it by ourselves."
David Cameron opened the conference with a warning that Gaddafi is still in "flagrant breach" of the UN resolution and is allowing civilians to bleed to death in the streets of Misrata.
Cameron said Gaddafi's behaviour in Misrata showed the need for military action, which had averted a massacre and saved Benghazi. The prime minister underlined his message by giving a vivid account of the battle in Misrata as he addressed more than 40 foreign ministers and representatives of international organisations gathered at Lancaster House.
He said: "Gaddafi is using snipers to shoot [the people of Misrata] down and let them bleed to death in the street. He has cut off food, water and electricity to starve them into submission. He continues to be in flagrant breach of the UN security council resolution. That is why there has been such widespread support amongst the Libyan people – and in the wider Arab world – for the military action we are taking. It has saved lives, and it is saving lives."
Cameron, who convened the conference as Nato prepared to assume command of the military campaign from the US, said the conference was designed to help create a peaceful Libya as he set out three goals for the meeting:
• Reaffirm the international community's commitment to UN security council resolution 1973, which allowed for "all necessary measures" to protect civilians in Libya. This has allowed for the imposition of a no-fly zone, the enforcement of an arms embargo and air strikes to protect civilians.
• Ensure that humanitarian aid is delivered to the Libyan people.
• Help the Libyan people plan for their future once the conflict is over. The prime minister announced that a contact group would be established to help monitor the transition. This will consist of the EU, the UN, the Arab League, the African Union, and the Organisation of the Islamic Conference.
Libya's Transitional National Council was consulted, though this was on an informal basis because countries such as Britain are unable to recognise it as the formal representative of Libya. Cameron, who met Mahmoud Jabril, the council's special envoy on Tuesday, hailed a "vision for a democratic Libya" set out by the council.
The prime minister reached out to the Arab world by making clear that rebuilding the symbols of Islam, destroyed in the recent fighting, would be at the heart of the reconstruction of Libya. "When the fighting is over, we will need to put right the damage that Gaddafi has inflicted. Repairing the hospitals ruined by shells, rebuilding the homes demolished by Gaddafi's tank rounds and restoring the mosques and minarets smashed by his barbarity."
Ban Ki-moon, the UN secretary general, announced that his special envoy, Abdelilah Mohamed al-Khatib, would travel to Libya after the conference to talk to both sides. The secretary general indicated that the two sides were guilty of human rights abuses. "We continue to receive deeply disturbing reports about the lack of protection of civilians, including various abuses of human rights by the parties to the conflict," he said

.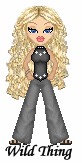 Wild Thing's comment........

So now we are going to provide weapons to Al Qaeda and the Muslim Brotherhood... how quaint.
We sure have fallen a long way from just a handful of years ago when we declared war on terrorism... now we are going to arm the primary terrorist organization.
Lets see now - are "we" about done filling out the "destroy America" checklist?
Barack Obama has now fired more Tomahawk Cruise Missiles than all other Nobel Peace Prize winners combined!
Our Marines from Camp LeJeune were sent over yesterday.
If you have the time there is a post from last year over at Atlas Shrugs blog about Muslilm Obama. I just watched two videos that are together a little past the half way down point of her post. The two videos together are when Obama was making his speech in Cairo and the images in the video are hard to take. I had to look away as I listened to his speech.

Posted by Wild Thing at March 30, 2011 05:55 AM
---
Comments
Freaking subhuman animals, that's all they are.
Posted by: BobF at March 30, 2011 07:34 AM
---
And they Chrissie will be in the middle of this. With the same ROE's used in Afghanistan.

Posted by: Mark at March 30, 2011 04:27 PM
---
The 1/2 breed is so intent on bring down America that he wants to arm our enemies.
Posted by: Eddie (Enemy of the State) at March 30, 2011 05:21 PM
---
Now Hillary is just following in Bill's foot steps. We can expect a truely major attack in the first year of the replacement administration of Obama. It was bad when Bill used up our cruse missils defending the eastern end of the French Connection Heroin smuggling ring.
That Obama is trying to transfer weapons directly to the country's enemies means that he is giving up on his projects creating an internal fifth column. The Tea Party is just too big.
Posted by: Avitar at March 30, 2011 06:50 PM
---
Hillary is just following in Bill's foot steps. We can expect a truely major attack in the first year of the replacement administration of Obama. It was bad when Bill used up our cruse missils defending the eastern end of the French Connection Heroin smuggling ring.

Posted by: Avitar at March 30, 2011 06:51 PM
---
Bob, I agree that is what they are....."Freaking subhuman animals"
Posted by: Wild Thing at March 31, 2011 03:46 AM
---
Mark, your right, it breaks my heart to see this happening.
Posted by: Wild Thing at March 31, 2011 03:47 AM
---
Posted by: Wild Thing at March 31, 2011 03:48 AM
---
Avitar, good input, thank you so much.
I agree with what you said. They are not going to just stand by about the Tea Party movement, Reid and some others have been attacking it a lot lately too.
Posted by: Wild Thing at March 31, 2011 03:52 AM
---