« Striking Pocono Medical Center Workers and SEIU Thugs Protest at ESSA Bank Headquarters in Stroudsburg, Pa. | Main | Obama Compliments Brazil's Oil Industry While He Bans Drilling At Home (His Agenda To Help His Master George Soros With Brazil's Petrobas Oil Driling Offshore) »
March 20, 2011
U.S., British Ships Launch more than 110 Tomahawk Missiles at 20 Targets in Libya
.
Tomahawk missiles being fired from a U.S. warship off the coast of Libya.
.
This video is a report from Tripoli by Fox News' Steve Harrigan. He said it is very tense there. Civilians have reportedly gathered around the Presidential Palace to be human shields for Gadhafi.
U.S., British Ships Launch more than 110 Tomahawk Missiles at 20 Targets in Libya
The U.S. military launched its first airstrikes on Libyan leader Moammar Gadhafi's air defenses, officials said Saturday.

U.S. Tomahawk missiles landed in the area around Tripoli and Misrata, a senior military official said, adding that the action was taken after Gadhafi failed to comply with a cease-fire.
"He's clearly been on the offensive," the official said of Gadhafi. "He said that he was going to do a cease-fire and he continued to move his forces into Benghazi."
U.S. President Barack Obama confirmed that he had authorized "limited military action in Libya" and that "that action has now begun."
The attacks on Gadhafi's forces will be part of a multiphase approach in a sequential and deliberate manner, according to the official.
"The U.S. will be at the front end of this, providing the unique capabilities that the U.S. has," the official said.
Bombs dropped near Kadhafi's Tripoli bunker: AFP

TRIPOLI (AFP) – Bombs were dropped near the Tripoli headquarters of strongman Moamer Kadhafi early Sunday, prompting barrages of anti-aircraft fire from Libyan forces, an AFP reporter said
The bombs exploded as an aircraft overflew the Bab al-Aziziyah headquarters in the south of Tripoli.
It was not immediately clear what targets had been hit.

.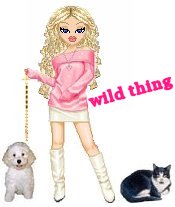 Wild Thing's comment.........
How odd is this: a half-American, non natural-born citizen, posing as President, launches a war without Congress' approval, while on vacation?
Posted by Wild Thing at March 20, 2011 06:55 AM
---
Comments
They said this morning that B-2's flew bombing missions out of Missouri.
Posted by: BobF at March 20, 2011 08:33 AM
---
He borrowed the balls from our Secretary Of State.
Posted by: jan at March 20, 2011 10:07 AM
---
Another war. Just what we need.
Posted by: TomR,armed in Texas at March 20, 2011 11:50 AM
---
This is not well thought out. We're going to hammer Qadafi (not a bad thing) to help some other people who probably don't like us either. It seems this is a european engineered war. They get the oil from Libya, not the U.S. Another question is, does NATO now answer to the UN? The rationale from Obama is pretty thin.

Posted by: Jim at March 20, 2011 02:09 PM
---
Well the way I see it and I agree with everyone here, but it seems to me we are creating another viable enemy for Israel. Kadaffy has been a pain in our ass but never bothered Israel. I heard today some people are saying that they really don't care what happens to Israel. Because they are tired of hearing about the Halocaust. But our strength in the middle East has been Israel a real and dependable ally. Thanks to this kenyan misfit they are going to be attacked from all sides just like they were in 1967 and this is all this has accomplished.
Posted by: Mark at March 20, 2011 05:59 PM
---
We simply do not belong there.
Posted by: Carlos at March 20, 2011 07:15 PM
---
We're there protecting the "rebels". These very same rebels who danced in the streets when Pan Am 103 was blown out of the sky and the twin towers came crashing down.
Posted by: BobF at March 20, 2011 07:31 PM
---
You all are fantastic, I sure appreciate your input. Thank you so much.
Posted by: Wild Thing at March 21, 2011 12:36 AM
---
Posted by: frizztext at March 21, 2011 02:36 AM
---