« Undercover Sting Catches NPR Talking About Obama Birth | Main | Wisconsin Senate Passes Unioin Bill ~ Democrats MIA »
March 10, 2011
Texas Pig Farmer Has Pig Races After His New ( Muslim) Neighbor Tells Himi To Move
.
Texas Man Stages Pig Races to Protest Islamic Neighbor's Plans to Build Mosque
FOX News

KATY, Texas — When an Islamic group moved in next door and told Craig Baker the pigs on his family's 200-year-old Texas farm had to go, he and his swine decided to fight back.
In protest of being asked to move, Davis began staging elaborate pig races on Friday afternoons — one of the Islamic world's most holy days.
Craig's neighbors, the Katy Islamic Association, have plans to build a mosque and community compound on the 11 acres they purchased alongside his farm.
Baker, 46, a stone-shop owner whose family has owned the farm for two centuries, says the association knew about the pigs when they bought the property, and it's not fair for them to ask him to get rid of the animals.
"I am just defending my rights and my property," Baker said. "They totally disrespected me and my family."
Initially Baker and Kamel Fotouh, the president of the 500-member Islamic Association, were on good terms. But things turned sour at a town meeting, where Baker says Fotouh insulted him by asking him to move.
"That was the last straw for me ... calling me a liar, especially in front of three or four hundred people at that meeting," Baker said. "Mr. Fotouh said it would be a good idea if I considered packing up my stuff and moving out further to the country."
>br>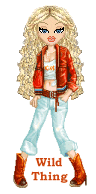 Wild Thing's comment.......
LOL good for this pig farmer!
The Texan was there first and he has the right to do whatever he wishes.
Pig races on Friday afternoons, this guy cracks me up! Bwahahahahahahahahaaaaa!
Don't Mess With Texas!
Posted by Wild Thing at March 10, 2011 04:48 AM
---
Comments
This is just another take over attempt and land grab and force Americans to give ground and appease these phony SoBs. I vote for the pigs.
Posted by: Mark at March 10, 2011 08:15 AM
---
Soon the muzzies will demand that Baker's women folk wear burkas. I hate muslims. Bacon and bullets for them.
Posted by: TomR, armed in Texas at March 10, 2011 10:32 AM
---
The photo depicts the pole position pig - Michelle - and the second pig is Hillary?
"Gentleswine.... Start your bacons!"
Posted by: darthcrUSAderworldtour07 at March 10, 2011 11:33 AM
---

When my wife was Teaching her second grade class
a few parent's told her not to read 3 Little Pigs
to their children..
Posted by: gator at March 10, 2011 11:47 AM
---
Mark, LOL I vote for the pigs too.

Tom, your right, that would be next if he gave in to them. That is exactly what would happen.

Darth, LOL hahhaha
Gator, oh wow that is so horrible that happened. Gator, thank you for sharing about what happened with your wife and her class. Gosh 2nd grade too, impressions are made at that young age too.
Posted by: Wild Thing at March 11, 2011 12:17 AM
---
Allah (even according to Mohammed) said only not to eat pig... muslims don't have to do anything else in that area, so hassling others about respecting their sensibilities here is just passive-aggressive tyranny.
Posted by: Anonymous at March 11, 2011 01:36 PM
---
A mosque and community center for only 30 people. I suppose there is someone living on the land and calling it a parsonage. I wonder if this mosque is nothing but a 501(c)(3) scam to convert personal expenses into deductible charitable contributions.
Posted by: CJ at March 23, 2011 10:38 PM
---