« Senate Democrats are willing to fight to keep Obama's policy "czars" in the White House | Main | Bomb Threat At Location of Scott Walker News Conference »
March 05, 2011
Speaker Boehner Shoots Down Dem Plan To Cut $6.5B and Boehner Also Promises Obama GOP Cover On Entitlement Reform ~ Good One!!!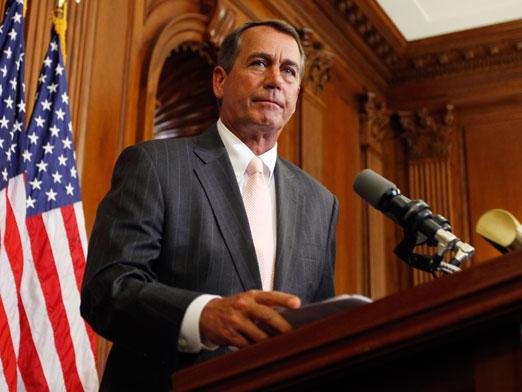 Boehner shoots down Dem plan to cut $6.5B as 'indefensible'
House Speaker John Boehner (R-Ohio) on Friday called the Democratic plan to trim $6.5 billion from last year's spending "indefensible and unacceptable."

"Yesterday, the White House and congressional Democrats finally announced their position. Unfortunately, it is little more than the status quo, and the status quo is indefensible and unacceptable," Boehner said in a statement Friday morning.

"The American people spoke loudly and clearly last November. They want to cut spending to help create a better environment for job creation. Americans have a right to know: When will Democrats get serious about cutting spending?"
House Majority Leader Cantor (R-Va.) also said the Democratic plan "falls short" and is "not a serious attempt to get our fiscal house in order.
Less government spending equals more private sector jobs, and House Republicans applied that principle to our long-term funding measure, H.R. 1," he said in a statement.
The cuts in the Democratic plan come from a wide variety of programs including disaster preparedness, nonproliferation, job training, transportation and wildfire prevention.

They are culled from areas cut in the House seven-month CR that have been identified by the White House as acceptable.

Boehner promises Obama GOP cover if he takes first step on entitlement reform
Speaker John Boehner (R-Ohio) has privately assured President Obama that House Republicans will not attack him if he makes a proposal to reform entitlement spending, according to sources familiar with the offer.
Moreover, Boehner has personally promised Obama that he will stand side by side with him to weather the strong political backlash expected from any proposal to cut entitlement costs.
So far, Obama has not taken Boehner up on the deal, as Democratic strategists have warned the White House not to cut payments from the Social Security trust fund or to reopen the acrimonious debate over healthcare.

Social Security reform has been prominent in behind-the-scenes talks about entitlement spending because it is relatively easy to reduce its cost projections — at least, compared to the complex morass of healthcare policy reform.
Social Security has been known traditionally as the "third rail" of politics, because grappling with the issue is considered as deadly as touching an electrified subway rail.
President George W. Bush saw his post-election political capital plummet in 2005 after Democrats led by Sen. Max Baucus (D-Mont.) excoriated his administration's proposal to divert a portion of Social Security revenues into private retirement accounts.
Boehner has promised that Republicans will not exploit entitlement reform for political gain if Obama shows leadership on curbing the cost of Social Security and other mandatory spending programs, according to sources familiar with the offer.
Sen. Tom Coburn (R-Okla.), who is in the midst of negotiating a deficit-reduction package with a bipartisan group of senators, said Republicans would not bite Obama for endorsing entitlement reforms.
"He's been told by the Speaker that if he stands up to do that, the Speaker will stand up with him," Coburn said. "The Speaker will go out there with him and say we've got to do these things."

Coburn is in talks with five other senators — two Republicans and three Democrats — to craft a deficit-reduction plan that might include reforms to Social Security and Medicare and Medicaid.
Senate Republican Leader Mitch McConnell (Ky.) said entitlement reform won't happen this year unless Obama takes a leading role on the issue.
"With regard to our long-term unfunded liabilities — the entitlements — we are waiting for presidential leadership," McConnell said. "We know, and we'll say again, that entitlement reform will not be done except on a bipartisan basis with presidential leadership."

The president might be concerned about getting vilified by his own party and its allies.
Labor unions and liberal advocacy groups have waged a blistering lobbying campaign directed at the White House to steer the president away from reform proposals that would cut benefits.
Boehner has now established that he invited the President's leadership on the matter and offered his full support. Boehner's just boxed Obama up again.
.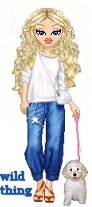 Wild Thing's comment........
Good for Boehner, he didn't fall for the cheap parlor tricks. It really is ridiculous that in this time that instead of offering meaningful spending cuts democrats choose to be deceptive and deceitful.

And regarding Boehner promises Obama GOP cover if he takes first step on entitlement reform. Obama will NEVER reform entitlement spending.... it's literally the bread and butter of his constituency. Boehner did the smart thing, here: now he can go out and say that even though he promised Obama that the GOP would assist in entitlement reform, Obama didn't have the guts to tackle a big issue like that. Good move on Boehner's part.

Boehner's offer is an invitation for Obama to commit political suicide.
Brilliant move.
Posted by Wild Thing at March 5, 2011 05:48 AM
---
Comments
I wonder if any of the politicians have the guts to publically own up to the fact that since the 60's presidents and congresses have raped the social security trust fund and spent that money on pet projects.
Posted by: TomR, armed in Texas at March 5, 2011 11:39 AM
---
Tom, that would be sooooo huge if they did. They really should, I agree Tom 100000%.
Posted by: Wild Thing at March 5, 2011 06:38 PM
---