« Communist Jesse Jackson Jr: " Let's Add the Right to Economic Security to Constitution " | Main | Speaker Boehner Shoots Down Dem Plan To Cut $6.5B and Boehner Also Promises Obama GOP Cover On Entitlement Reform ~ Good One!!! »
March 05, 2011
Senate Democrats are willing to fight to keep Obama's policy "czars" in the White House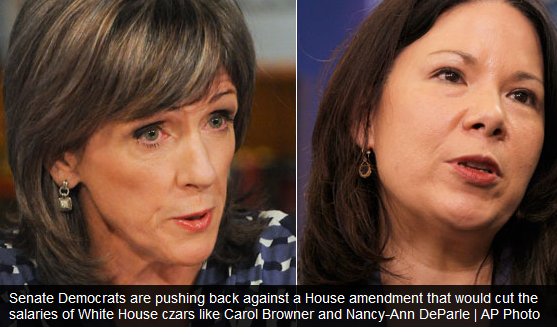 Senate Democrats are willing to fight to keep President Barack Obama's policy "czars" in the White House.
As they rolled out their stopgap 2011 fiscal spending plan Friday, Senate appropriators drew a line in the sand over a House attempt to oust Obama's senior advisers on policy issues including energy and health care out.
Senate Appropriations Committee Democrats blasted the language as "an intrusive micromanagement of the president's White House staff via appropriations."
An amendment attached to the House continuing resolution last month from Rep. Steve Scalise (R-La.) would cut the salaries for nine so-called policy czars, White House advisers who aren't subject to Senate confirmation. The rider was adopted by a vote of 249-179.
The amendment "continues the Republican objection to President Obama's use of 'czars' for coordinating policy across government and intentionally hamstrings the White House on interagency coordination of two signature policy areas – health care reform and climate change," the committee said in a statement.
The jobs Republicans want to slice: White House-appointed advisers on health care, energy, climate, green jobs, urban affairs, the closure of the Guantanamo Bay detention center, oversight of TARP executive compensation, diversity at the Federal Communications Commission and the auto industry manufacturing policy.
Scalise warned last month of "a very disturbing proliferation of czars" under Obama, describing them as "these unappointed, unaccountable people who are literally running a shadow government, heading up these little fiefdoms that nobody can really seem to identify where they are or what they're doing." He added, "But we do know that they're wielding vast amounts of power."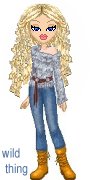 Wild Thing's comment........

Get rid of these marxist/progressive czars. Defund the EPA. Obama surrounds himself with people who have no respect for America. Defund them & throw them out.
They were not elected and are not needed.
Posted by Wild Thing at March 5, 2011 05:47 AM
---
Comments
These little fiefdom kings/queens were put in place with no Constitutional authority by obama to advance his socialist/Marxist attack on America as rapidly and thoroughly as possible. It may take decades to undo their harm, if we can get and keep honest conservatives in power in DC.
Posted by: TomR, armed in Texas at March 5, 2011 06:07 PM
---
Tom,well said! Just thinking about what you said and how it is going to take someone really strong to put a stop to the things obama has done. It sure is hard to get really dedicated, honest people in power. deep sigh
Posted by: Wild Thing at March 5, 2011 06:41 PM
---