« Rep. Peter King : I Won't Be Stopped By Political Correctness | Main | The Islamic Demolition of the Statue of Liberty »
March 08, 2011
Sarah Palin's Gun-toting Stalker Arrested By FBI 50 Miles From Politician's Home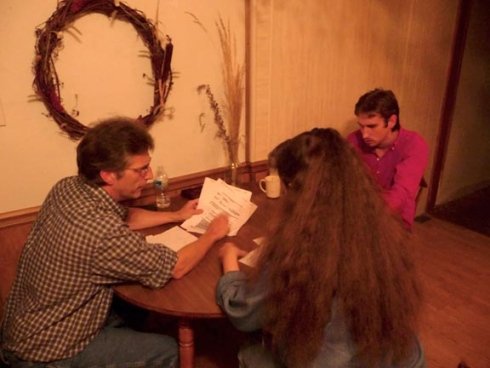 Shawn R. Christy, right, looks over court documents Wednesday with his mother, Karen, center, and father, Craig, at the family's home in McAdoo

.
Shawn R. Christy, right, looks over court documents Wednesday with his mother, Karen, center, and father, Craig, at the family's home in McAdoo.

Sarah Palin's gun-toting stalker arrested by FBI 50 miles from politician's home
A teenager who sent threatening letters to right-wing US politician Sarah Palin has been arrested in her home state of Alaska.
Shawn Christy, 19, from Pennsylvania, had been issued a court order in October warning him to keep away from the Republican former-vice presidential candidate.
But Mrs Palin's family have revealed that Mr Christy was held by the FBI in Anchorage, 50 miles from her home town of Wasilla. Authorities have ordered him to return to Pennsylvania.
Mr Christy had told family members he planned to travel to Wasilla to try and get the restraining order against him dismissed.
Last month the teenager filed a legal motion to remove the six-month restraining order, imposed after he sent the 46-year-old former governor threatening emails and letters.
He even sent receipts from a gun purchase to Mrs Palin and her longtime friend, Kristan Cole.

Coming after the attack by a deranged 22-year-old gunman on Arizona congresswoman Gabrielle Giffords, the threat caused alarm in the former vice presidential candidate's camp.

McAdoo man admits threatening Sarah Palin
A court document filed on behalf of Palin in district court in Anchorage, Alaska, states that Shawn R. Christy had been threatening and stalking her through phone and e-mail communications.
According to the court transcript, Palin testified by telephone that she feared for her life and for her family's safety.
"Bottom line is, he is crazy and could kill me," Palin said in the transcript. "He wants me dead."
In an interview Wednesday night at his McAdoo home, Christy said he tried to contact former presidential candidate U.S. Sen. John McCain and Palin, McCain's running mate, because he believed the U.S. Secret Service had tampered with his cell phone.
Christy said he began making threats to get their attention and have his phone fixed.
"It wasn't the brightest idea," Christy said Wednesday.
The document alleges Christy tried to get in touch with Palin numerous times, made references to having guns and said he would be coming to Alaska and she should "watch her back." Christy also claimed to have a sexual relationship with Palin and threatened to sexually assault her, the document states.
At the court hearing Monday, Palin also testified that Christy believes he has a relationship with her daughter, Willow, and has brought up the girl's name.
The Secret Service investigated and found that Christy did make threats to Palin, the document states.
A similar restraining order was granted to a friend of Palin, Kristen Cole, 48, of Alaska, effective Monday. Both orders state Palin and Cole believe Christy to be delusional.
According to the court document, Cole stated that even after asking Christy to stop contacting her in 2009, he continued to do so, sometimes every few weeks and sometimes daily in an attempt to be put in touch with Palin. The document also states that Christy tried to arrange meetings with Cole and Palin, threatened Cole and once told her he, "tried to follow the Bible but had evil and wickedness in him."
.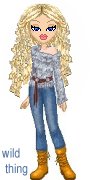 Wild Thing's comment........
I sure hope she has security. I only remember her having it during the campaign.
Posted by Wild Thing at March 8, 2011 05:48 AM
---
Comments
This has never been reported in American papers. I haven't even heard of this story. Although not surprised at it either. And another thing, they refer to Sarah Palin as the Right-Wing candidate, why is obama never referred to as the Left-wing candidate. Also why isn't this derranged kid behind bars without bail.
Posted by: Mark at March 8, 2011 08:11 AM
---
We can bet Palin has security. My question is: Where does a 19 year old come up with the money to do this?
Posted by: BobF at March 8, 2011 09:27 AM
---
A left winger with a gun? How ironic.
Posted by: TomR, armed in Texas at March 8, 2011 11:04 AM
---
I never have understood the whole hate Palin thing. I suppose anyone with celebrity status has to deal with nut jobs. This guy does seem to be bent on doing harm to the Palin's. I agree with Mark. He needs to be behind bars and thoroughly evaluated.
Posted by: Jim at March 8, 2011 11:31 AM
---
Thank you everyone, this is all very concerning, this kind of freak and he can't be the only one out there. I keep thinking too about that photographer that rented a house right next door to her in Alaska so he could spy on her. Very scary.
Posted by: Wild Thing at March 9, 2011 01:55 AM
---