« Marc Lamont Hill On Whites-Only Scholarship:"being white is a form of scholarship" | Main | Germany: Gunman Shouts 'Allahu Akbar,' Kills 2 US Airmen »
March 03, 2011
Rep. Anthony Weiner Mocks Megyn Kelly in Interview on Justice Thomas's Health Care Comments
Megyn Kelly welcomed Democratic Congressman Anthony Weiner back to her show.
It's beginning to become a habit for Democrat Rep. Anthony Weiner to treat Fox News' Megyn Kelly with insults and complete disrespect when appearing on her show. This time, Weiner treats Kelly with a very condescending and belittling attitude when she challenges him on some of his statements about Justice Clarence Thomas.

Weiner adamantly believed that Supreme Court Justice Clarence Thomas should recuse himself from hearing a case on the constitutionality of healthcare reform due to the financial interests of his wife that give off the appearance of bias. When Kelly began to dispute whether that was legally necessary Weiner began to get agitated.
Weiner frequently appears on Fox News and his detractors might claim he just as frequently ends up yelling to make his point or looking frustrated when not given enough time. Here he questions whether Kelly knows the definition of an "interview" while also discussing the differences between facts and opinion and disputing Fox's "coverage" of any issue. Kelly humorously asks when is it her turn to speak?

Weiner also took a cheap shot at Fox News, saying, "I'm not really sure what goes on at Fox is actually coverage."
Q-&-A was cut short when things got heated … Weiner telling Megyn to ask questions instead of "giving speeches" and at one point sarcastically saying "great interview.
.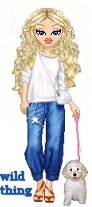 Wild Thing's comment........
Weiner was doing exactly what big mouthed democRATS always do when they're getting beaten by logic - they fillibuster.

Whoever goes on her show better get their facts straight. She does her homework and does not let them twist the truth.So we don't miss it, I tape her show so Nick and I can watch her show America Live every day and love how she handles the jerks.
She takes on O'Reilly too and doesn't let him bully her.
Justice Ginsberg's late husband was a tax lawyer. She was never asked to recuse herself from tax cases. The idea that one is responsible for one's spouse's activities is absurd. The hatred for Justice Thomas is vicious & extreme.
Posted by Wild Thing at March 3, 2011 05:54 AM
---
Comments
When Illegal Cases come up then Sotomyer should remove herself from such chase. When Cases involving Gays then Kagen should remove herself, I know recuse, but Remove sounds better.
Posted by: Mark at March 3, 2011 07:23 AM
---
Megyn Kelly blew his case out of the water when she mentioned Justive Ruth Buzzy Ginsberg talking to Naral on Abortion and not recusing HERSELF, which clearly she should have done. Naw no double standards here, just the lefts normal operating procedure.
Posted by: Mark at March 3, 2011 07:59 AM
---
Why does Fox and Meagan Kelly give this vile POS the time of day?
Posted by: BobF at March 3, 2011 09:28 AM
---
Anthony (vienna)the Winer needs to be taken out behind the shed and taught (beat) some basic manners. I volunteer.
Posted by: Eddie (Enemy of the State) at March 3, 2011 10:19 AM
---
I can't stand to listen to that know-it-all idiot.
Posted by: Jim at March 3, 2011 12:09 PM
---
Mark, thanks for bringing that up about Sotomyer and Kagen. Andn your righit it would be more double standard again.
Bob, yes, it makes me wonder if Megyn Kelly has kind of fun doing this. Like a cat...heh heh

Eddie, Yess he does. I vote for your suggestion.

Jim, it is hard, I feel like that too. He is such a weasel.
Posted by: Wild Thing at March 4, 2011 01:12 AM
---