« Total Racist Obama LIES and Says Tea Partiers Are Racists in New Book ~ Total BS! | Main | Congressional Bosses From Hell: Sheila Jackson Lee »
March 03, 2011
Pfc. Bradley Manning Faces New Charges, Possible Death Penalty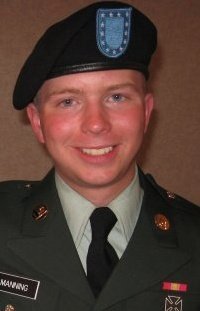 Manning faces new charges, possible death penalty
Following an intensive seven-month investigation, the Army on Wednesday filed 22 additional charges against Pfc. Bradley Manning, accused of illegally downloading tens of thousands of classified U.S. military and State Department documents that were then publicly released by WikiLeaks, military officials tell NBC News.
The most serious of the new charges is "aiding the enemy," a capital offense which carries a potential death sentence.
Pentagon and military officials say some of the classified information released by WikiLeaks contained the names of informants and others who had cooperated with U.S. military forces in Afghanistan, endangering their lives.
According to the officials, the U.S. military rounded up many of those named and brought them into their bases for their own protection. But, according to one military official, "We didn't get them all." Military officials tell NBC News, a small number of them have still have not been found.
Manning's lawyer, David. E. Coombs, did not immediately return a call from msnbc.com for comment.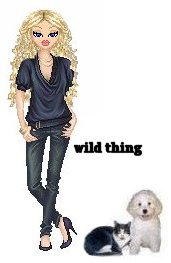 Wild Thing's comment........
Possible death penalty? That should be a given for sure.
I sure hope they also investigate his chain of command and find out who would let a guy like this get such a wide span of access to everything.
Posted by Wild Thing at March 3, 2011 05:47 AM
---
Comments
They have got to nail this guy to the wall. No mamby-pamby bullpucky about his family life or childhood or whatever -- just keep in mind this is treason in time of war that aided our enemy. I doubt they'll execute him, though, just stick him in prison for life.
Posted by: petesuj at March 3, 2011 08:24 AM
---
The Manning case demonstrates the pathology of the homosexual and that is their inability to suppress their own self interest for somnething higher then themselves. That is why the repeal of DADT will be deadly to the military. How can you reconcile Mannings behavior with "selfless service?"
Posted by: robert at March 3, 2011 09:14 AM
---
Seeing as how he is gay, maybe a good punishment would be life in a woman's prison.
Posted by: TomR, armed in Texas at March 3, 2011 10:35 AM
---
The poster boy for "Don't ask, don't tell", should be executed for treason, as should the clown that owns wikileaks.
The Liberal Courts in this country have no shame.
Posted by: Sean at March 3, 2011 11:11 AM
---
Thank you everyone so much.

Robert, well said I agree.
Tom, LMAO yes that would do the trick. hahhaa

Sean, ditto that!
Posted by: Wild Thing at March 4, 2011 01:30 AM
---