« 'Al-Qaeda snatched missiles' in Libya | Main | Energized Muslim Brotherhood In Libya Eyes A Prize »
March 27, 2011
Obama May Supply Gaddafi Rebels With Weapons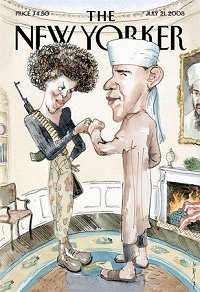 US May Supply Gaddafi Rebels With Weapons

Western diplomatic sources have confirmed to Sky News that the US is considering the legality of arming the Libyan rebels. One of the unintended consequences of United Nations' Resolution 1970 was to starve the rebels of the weapons they would need to take on Colonel Muammar Gaddafi.
It requires all UN members to "immediately take the necessary measures" to prevent the supply or sale of weapons to the Libyan government - with no exemption for anti-Gaddafi forces.
But Sky News now understands the US is looking at a legal framework to allow limited supplies of arms to the rebels, if they can prove they need them to defend themselves from attack.

Mark Kornblau, spokesman for US Ambassador Dr Susan Rice, confirmed it was a possibility "Resolutions 1970 and 1973, read together, neither specify nor preclude such an action," he said.

Britain and France are also reported to be considering the legal options. A diplomat from a member state participating in the coalition told Sky News the purpose of the resolution was clear. He said: "It authorises all necessary measures to protect civilians under threat of attack.
.

Wild Thing's comment........

obama must think these rebels will be able to vote for him in the next election.

NO fly zone tuned into ground troops, turns into let's supply them with weapons.
Posted by Wild Thing at March 27, 2011 07:50 AM
---
Comments
Half of these Rebels are Al queda. what guarantee do we have these weapons won't end up in Afghanistan and used against OUR own troops???
Posted by: Mark at March 27, 2011 08:44 AM
---
Hey OHBOMBAH.... Define who these anti-infidel hating islamofascist "ALLAH or the highway" ... rebels are!
Posted by: darthcrUSAderworldtour07 at March 27, 2011 08:55 AM
---
Exactly Mark. Many of those rebels have been in Afghanistan fighting against our troops. You know those weapons will end up there too.
Posted by: BobF at March 27, 2011 08:57 AM
---
obama can just have the ATF supply the weapons as they have to the Mexican drug cartels.
Posted by: TomR,armed in Texas at March 27, 2011 12:45 PM
---
The no-fly operation so far is purported to have cost a billion we don't have. Gates was asked if we would be out of Libya by the end of the year, his reply was one never knows. Not a good answer !! Now we are going to give the rebels Arms..As the US is broke who is paying for Obamas piss poor judgment, bet the American tax payer .Let the Rebels buy their own.. There are legal and Illegal arms dealers all over the world.. Many in the US, 3 in Florida that our Government can't or doesn't want to catch. Amnesty international study in 2003 said some 690 million weapons were for sale . We are 8 years down the road so add 70% to the total. Now the array of weapons runs from a hand gun of choice to heavy automatics, RPG's armored personal carriers tanks and planes to name just a few.. Among those are plenty of American up to date weapons..I would take Dubya back in a heart beat over this low life community organizer..
Posted by: gator at March 27, 2011 05:25 PM
---
Mark, I would like to know that too. Good point.

Darth, DITTO all you said.

Bob, yes, and even just the thought of something like that happening. OMG our awesome troops being under this CIC is sooooo horrible.

Tom, well said, thanks for mentioning that too.
Gator, thank you for that about Gates. And I agree about Dubya too.
Posted by: Wild Thing at March 28, 2011 04:31 AM
---