« Hillary States That NATO Agreed To Enforce The No-Fly Zone Over Libya But Not The Ground Attacks OBAMA Wants | Main | Obama's Libyan WAR Has Lowest Approval of Any Military Op Polled by Gallup in 4 Decades »
March 25, 2011
Obama Increases Number Of Our Troops~ Over 4,000 U.S. Sailors, Marines Set Sail For Mediterranean

Over 4,000 U.S. Sailors, Marines Set Sail For Mediterranean
The United States has started the deployment of more than 4,000 marines and sailors to the Mediterranean Sea to support the ongoing military operation in Libya, the U.S. Navy news service said.
The decision to deploy servicemen from the Bataan Amphibious Ready Group (BATARG) and 22nd Marine Expeditionary Unit was made "based on continuing urgent needs in Libya and the region," said the report, which was distributed on the DVIDS website.
"Amphibious ships are optimally suited for executing a wide range of missions, from humanitarian assistance to theater and maritime security operations," BATARG commander Capt. Steven J. Yoder was quoted as saying.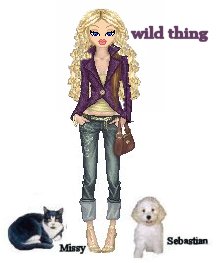 Wild Thing's comment.........

This is how obama does not send ground troops. The obama version.

Obama has not consulted Congress or anyone else other then his progressive inner circle.

Obama will also expect us to believe that he is doing this to "save" Libyan lives by destroying Libyan lives, while strengthening an opposition force that none of us have any idea what to name.
Obama has all the emotion and empathy of a reptile.

God help us and guard our troops!
Posted by Wild Thing at March 25, 2011 07:48 AM
---
Comments
Sing it Bing!
"I..... WON'T be home..... for Christmas, er RAMADAN...... You can't count on me!"
Posted by: darthcrUSAderworldtour07 at March 25, 2011 10:18 AM
---
Thats a misnomer, Amphibious Assault is by Higgans boats, Amtraks or what ever, that is an LPH (Landing Party Helo) specially designed for Vertical envelopment, invented by the way by the Marine Corps in the 1950s. I don't know which is worse coming ashore in a Mike Boat or by Heliocoper. But here we go again.
More Kinetic Energy...errr Military Action but not a war. This is obnamas way of busting the budget because there is no purpose to this.
Posted by: Mark at March 25, 2011 04:01 PM
---
Darth, yes, and I am really concerned about that happening too. These troops are going to be turing around and going right back into battle.
Posted by: Wild Thing at March 25, 2011 11:50 PM
---
Mark, thanks for explaining that. "here we go again".... there must be almost all our Veterans that see that too, even I do and I am not a Vet. Thanks Mark.
Posted by: Wild Thing at March 25, 2011 11:53 PM
---