« Rep. Allen West ~ A Real Leader | Main | Sarah and Todd Palin Visit Israel »
March 22, 2011
Obama Demanding Gay Rights Support at UN Body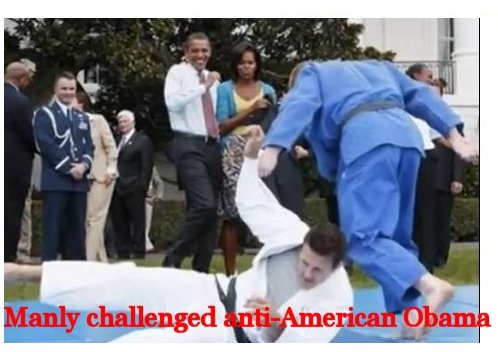 Barack Obama walks with aide Reggie Love as they cross the street back to their hotel after they played basketball in New York, Monday, Sept. 21, 2009.
Obama's personal aide Reggie Love! There have been cliams the 28-year-old who is the Commander-in-Chief's "body man" - and the First Lady's fury.

US demanding gay rights support at UN body
The Obama administration will introduce its first statement calling for the United Nations' top human rights body to combat discrimination against gays and lesbians around the world, completing a U.S. reversal from years of ambiguity on the subject during the presidency of George W. Bush.

The U.S. declaration will be made Tuesday at the Geneva-based Human Rights Council and has the support of more than 80 countries.

Although it is not in the form of binding resolution, the American push for U.N. action has helped win over a handful of new countries to the cause. A resolution could be brought to a vote later this year.

The issue of gay rights has polarized nations at the U.N. for years. And despite growing acceptance for homosexuality in Western nations and parts of Latin America, lawyers say there is still a gap in human rights treaties for the protection of gays against discrimination and mistreatment.
"We are very concerned that individuals continue to be killed, arrested and harassed around the world because of their sexual orientation or gender identity," said Suzanne Nossel, deputy assistant secretary of state for international organizations. "This statement sends a strong message from across the globe that such abuses should not be tolerated."
The U.S. document calls for nations to end any criminal punishments against lesbians, gays and bisexuals, and asks the global body to review how governments treat them in the U.N.'s human rights assessments. It acknowledges that "these are sensitive issues for many," but insists that people must be freed from discrimination because of their sexual orientation.
Nossel said the U.S. was proud to be taking a leading role in promoting the idea that gay rights are human rights - among the sharper foreign policy redirections that occurred after President Barack Obama took office.
Obama has stepped up the case for gay rights in recent months, winning a congressional vote to repeal the "don't ask, don't tell" ban on gays serving openly in the U.S. military and urging last weekend in a joint statement with the Brazilian president for the establishment of a special investigator to monitor respect for lesbians, gays, bisexuals and transgender individuals in the Western Hemisphere.

Under the Bush administration, the U.S. policy was markedly different. The administration didn't support a French resolution at the U.N. General Assembly in 2008 that addressed similar concerns, joining Russia, China, the Vatican and Islamic states in opposition.
.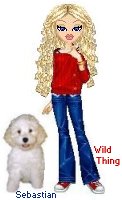 Wild Thing's comment........
This is obama's obsession! Gay rights and lately he has been pushing it a lot. In schools, his facebook stupid video about not being a bully to those that are gay in schools etc.
Posted by Wild Thing at March 22, 2011 04:48 AM
---
Comments
hhmmm...this story 'splains a lot, ya know?! Inquiring minds may no longer need to wonder ;)
Posted by: jan at March 22, 2011 07:02 AM
---
Barry may be a switch hitter.
Posted by: TomR,armed in Texas at March 22, 2011 10:40 AM
---
Like I'd like to ask Barny Frank, aka Barny
FFFFFWRANK:
G ot
A ids
Y et ?
Posted by: darthcrUSAderworldtour07 at March 22, 2011 11:15 AM
---
sorta gay looking move Barry is making in the photo.
Posted by: Dave 18Zulu at March 22, 2011 01:32 PM
---
Our boy Lollipop...what else can be said.
Posted by: Mark at March 22, 2011 04:13 PM
---
LMAO, I LOVE your replies. hahahahaha
Posted by: Wild Thing at March 23, 2011 04:48 AM
---