« U.S., British Ships Launch more than 110 Tomahawk Missiles at 20 Targets in Libya | Main | Obama's No-Fly Zone Over Lybia »
March 21, 2011
Obama Compliments Brazil's Oil Industry While He Bans Drilling At Home (His Agenda To Help His Master George Soros With Brazil's Petrobas Oil Driling Offshore)
Barack Obama praised the emerging Brazilian oil industry yesterday.
The agreements were signed on the first day of U.S. President Barack Obama's two-day visit to Brazil, where he met with Brazilian counterpart Dilma Rousseff and a host of local and U.S. business executives.

Obama announced Saturday that he wants America to become a major buyer of - wait for it! - Brazilian oil drilled offshore.
Obama spoke of the US's desire to secure more of its oil from Brazil in future after talks with his counterpart, President Dilma Rousseff, in Brasilia at the start of a two-day visit to Latin America's biggest country. "I have told her that the United States wants to be a major customer, which can be a win-win for both our countries," he said.

Brazil possesses some of the world's biggest offshore oil reserves in the pre-salt area off its south-east coast.
"Brazil possesses some of the world's biggest offshore oil reserves."
Following is a summary of the agreements that were signed:

ENERGY
The United States seeks to be "a strategic energy partner" to Brazil, which recently discovered major new offshore oil reserves. Obama said the United States wants to be one of Brazil's "best customers" when the oil starts flowing.
Both nations also will increase cooperation on producing biofuels with a specific separate agreement to team up on developing biofuels for aviation.
But, while Obama praised Brazilian energy production he continues to stifle energy production here at home.
Obama the Pay More At The Pump President

To be fair, President Obama is in favor of drilling…but just not in the United States.
His numerous bans, restrictions, and proposed taxes are hamstringing America's ability to produce more oil and gas and are thereby increasing gas and diesel prices. In fact, even the federal government projects that domestic oil production will drop by 220,000 barrels per day in 2011 due to the President's anti-drilling agenda. Production in 2012 will drop even more…
…American Solutions is re-launching Drill Here, Drill Now, Pay Less for one big reason: President Obama's continuing war on American energy is dramatically increasing the price of gas and diesel.
Obama is going to lend billions of dollars to Brazil to finance exploration of its huge offshore oil field discovery. His good buddy George Soros is invested heavily in Brazilian energy. Soros Invested Heavily in Petrobras
Obama Underwrites Offshore Drilling ...BUT Not For US
The U.S. is going to lend billions of dollars to Brazil's state-owned oil company, Petrobras, to finance exploration of the huge offshore discovery in Brazil's Tupi oil field in the Santos Basin near Rio de Janeiro. Brazil's planning minister confirmed that White House National Security Adviser James Jones met this month with Brazilian officials to talk about the loan.
The U.S. Export-Import Bank tells us it has issued a "preliminary commitment" letter to Petrobras in the amount of $2 billion and has discussed with Brazil the possibility of increasing that amount. Ex-Im Bank says it has not decided whether the money will come in the form of a direct loan or loan guarantees. Either way, this corporate foreign aid may strike some readers as odd, given that the U.S. Treasury seems desperate for cash and Petrobras is one of the largest corporations in the Americas.
Barack Obama's pal George Soros has invested heavily in Petrobas. Obama backer George Soros repositioned himself in Petrobras to get dividends just a few days before Obama committed $2 billion in loans and guarantees for Petrobras' offshore operations.
These are the top 5 holdings of George Soros
1.Petroleo Brasileiro S.A.Petrobras (PBR) – 9,818,323 shares, 15.42% of the total portfolio
2.Hess Corp. (HES) – 5,123,198 shares, 10.56% of the total portfolio
3.Petroleo Brasileiro S.A.Petrobras (PBR-A) – 5,884,700 shares, 7.53% of the total portfolio
4.Potash Corp. of Saskatchewan Inc. (POT) – 1,978,053 shares, 7.06% of the total portfolio
5.Plains Exploration & Production Company (PXP) – 6,526,400 shares, 6.84% of the total portfolio
Note that there are two Petrobas stock numbers (PBR and PBR-A, numbers 1
& 3 listed above).
.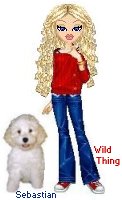 Wild Thing's comment.........
It's all about his master "soros" one of the largest stock holders of Brazilian oil.

We shouldn't be buying oil from anybody. We should be producing it ourselves.
Posted by Wild Thing at March 21, 2011 12:45 AM
---
Comments
You're right in laying this decision on the influence of George Soros.
We have witnessed an almost unprecedented spike in the price of Gasoline and Food prices in the past couple of weeks. Both can be traced directly to the increase of the price of oil.
Unfortunately for us as citizens, the Enviros have such tight control and influence over the Politicians of both parties. This will not allow any drilling in our own reserves, which are plentiful, for a long period of time.
We, as consumers, are being played by two factions. The members of OPEC and the Sierra Clubbers.
As long as we have elected officials who are more concerned about the preservation of various species of insects, fish and mammals, we will not see any substancial increase in moving toward tapping our own reserves.
Sarah Palin has the answers, but you know what the Media and Democrats think of her.
Posted by: Sean at March 21, 2011 10:52 AM
---
Energy should have become a non issue when Bush and the Repubs controlled two branches of govt. in 2000. They should have removed restrictions and opened up public lands for drilling and mining. If they had we would now be energy independent. Instead they turned out to be Rinos.
So now we have an anti American, muslim president who wants to destroy us and is helping to do so through skyrocketing energy costs. Meantime, we the public are paying inflationary energy costs and the wealthy speculators are getting richer.
Posted by: TomR,armed in Texas at March 21, 2011 01:14 PM
---
You're right Tom; should have, could have, but we didn't. Bush and the Congress didn't drill because we as a people couldn't come togather to fORCE our will upon them. Look at the 2008 election. It was a bunch of fools that got fooled big time by a two-bit community organizer. We didn't get the word out,did we? What will 2012 bring? More of the same? Until we can get Congress to act, and uphold the Constitution we;re in trouble. There is much to do before 2012; We must come togather as one voice and make our desires known. Semper Fi
Posted by: Mustang Gus at March 21, 2011 04:09 PM
---