« Speaker Boehner calls out Obama: 'Talk is cheap, actions speak louder than words' ~ Thank You John Boehner!!! | Main | Marco Rubio: "I Will No Longer Support Short-Term Budget Plans...We Can No Longer Afford To Nickel and Dime Our Way Out of Dangerous Debt" »
March 15, 2011
Obama and Family Head to Rio Sunday ~ While Japan Has Worst Devastation!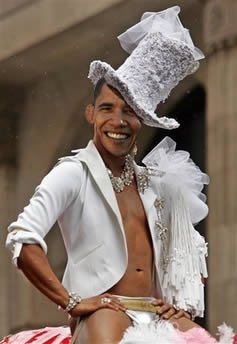 Barack Obama will take his first official trip to Brazil this weekend where he will speak in the popular Cinelandia Square in downtown Rio de Janeiro.
Access, of course, will be tightly restricted and security measures so secretive that not even the Embassy or US Consulate in Rio know exactly who it's all going to go down.
Obama's speech will be free and open to the public and take place around 15:00 local time (14:00 EST).
Access to the square will begin at 11:30, and is sure to draw a crowd.
Obama is popular in Brazil. One politician seeking office in Rio actually changed his name to Barack Obama in 2008 to solicit votes. He didn't win.
The Obama family will also take in the sights in Rio. A trip to Corcovado mountain, where the Christ the Redeemer statue stands (France gave us Lady Liberty, gave Brazil Jesus) is supposedly on the itinerary. What trip to Rio would be complete without it? If they do make it to the top of the mountain, they will do so with an entourage of secret service and Brazil's Elite Squad, known as BOPE.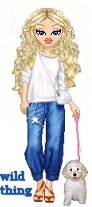 Wild Thing's comment.....

Japan is facing the worst devastation to their country . And Obama heads to Rio. Meanwhile Japanese people are without shelter, food and water and facing possible radiation contamination.

History will damn him as the most destructive, incompetent, petulant, self-centered, wastrel, pathetic loser, anti-American, anti-America, pro-socialism, anti-Freedom, anti-constitution individual to ever have the office. nobama is a hate crime fomented against us all.
Posted by Wild Thing at March 15, 2011 05:48 AM
---
Comments
He claimed he was going to redistribute the wealth. The only one enjoying a better life style is him. Our GDP almost equals the debt that he has run up, they take vacations, and expensive ones at that, often, at our expense. Nobody, not even his Favorite people have a better lifestyle, that was promised, than when he came into office, so long ago, at least it seems like he's been there forever. If this is his model for any country it is a complete loser of a model. His model, his tenure in office has been utter failure.
He's decided to go to Rio, when the world is coming apart at the seams, Japan is melting down, where is all the compassion for Japan, he mentioned during the campaign, he felt so humiliated when Japan had to sign that evil surrender document, yet now, that they are faced with a major crisis, and again a crisis, and he is absent.
Perhaps congress will have his impeachment papers ready when he comes back, that would be the only good thing to come out of this.

Posted by: Mark at March 15, 2011 09:05 AM
---
Obamination! (in stead of Abomination - just two vowels switched...)
Posted by: Eddy Burke at March 15, 2011 11:29 AM
---
Well at least some one is getting to go on vacation, I know I sure as hell can't afford the fuel to go down the block let alone fly to Rio. That's OK I'll just keep working (and being taxed to death) so that this S.O.B. and his family can go on vacation on my dime, again. What has it been 4 maybe 5 weeks since they went on an elaborate and expensive vacation? I mean with all the time and hard work he has been putting in destroying this country's economy, and snubbing our friends! I'll be honest it's no easy task destroying a country from within, let alone trying to bully the Supreme Court. You folks try it sometime it's no easy task!
Posted by: MrHappy at March 15, 2011 11:55 AM
---
The poor asshole. It has been a whole few weeks since his last vacation. The only time off he has had lately are his golfing forays, Wednesday night parties and weekends. And what's expensive? The sky is the limit when you are king.
Posted by: TomR, armed in Texas at March 15, 2011 12:20 PM
---
Quite honestly, the Japanese are better off without any input from Mao jr.
We would be better off if we could get him into one of those induced comas for the next two years.
What an embarrassment this idiot is.
Posted by: Jim at March 15, 2011 03:07 PM
---
I can only hope for an engine failure 500 miles short of the Rio runways.
Posted by: Eddie (Enemy of the State) at March 15, 2011 04:46 PM
---
Eddy Burke, good one.

Thank you everyone sooooo much for all of your take on this.
Jim, LOL good way to put it.
Posted by: Wild Thing at March 16, 2011 01:14 AM
---