« Arab League Express Reservations About Wide Coalition Bombing Campaign in Libya | Main | Group Of Democrats In Uproar Over Obama's U.S. Missile Strikes Against Libya »
March 21, 2011
Missile Strike Hits Personal Compound Of Moammar Gaddafi
The reports saying that an airstrike has hit the personal compound of Libyan Dictator Moammar Gadhafi in Tripoli. The U.S. says it was not struck by one of our weapons, but that it could have been hit by the British or French.
An air strike has destroyed an administrative building at Colonel Muammar Gaddafi's residential compound, according to reports.
In an attack that carried as much symbolism as military effect, a cruise missile blasted a building near Gadhafi's iconic tent.
It was not known where Gadhafi was at the time, but it seemed to show that while the allies trade nuances over whether his fall is a goal of their campaign - he is not safe.
An Associated Press photographer escorted to the scene by the Libyan government said half of the round, three-story administration building was knocked down.
Smoke rose from the building and pieces of the missile were scattered around the scene.
About 300 Gadhafi supporters were in the compound at the time. It was not known if any were hurt.
News of the strike came as the White House said it did not recognise a ceasefire called by Colonel Gaddafi, and anti-aircraft fire continued in the skies above Tripoli.
The Libyan leader ordered armed forces to down weapons from 7.00pm, via a government spokesman at a press conference, but witnesses reported strong blasts and gunfire in Tripoli throughout the evening.
A 10 Downing Street spokesman responded to the Libyan announcement, following a meeting of the National Security Council, saying: "Everyone will recall that in recent days Colonel Gaddafi declared a ceasefire which was promptly violated.
"We said then we would judge him on his actions not his words - and we will do so again."
Nato has also failed to agree a plan on enforcing the no-fly zone over Libya due to objections on Turkey, while US Defence Secretary Robert Gates confirmed they expected to hand over control of the Libya mission in a "matter of days."

.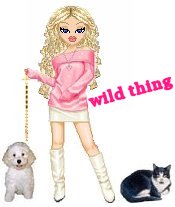 Wild Thing's comment........
This has been some weird last few days, heck it has been weird ever since obama got in the WH.
Posted by Wild Thing at March 21, 2011 12:50 AM
---
Comments
In the late 90s we shot off TOOOOO MANY Tomahawk
cruise missiles and we had C-5 airlift missions to Norfolk and the Gulf to replenish them at $1 million a pop!
Lawrence of Arabia met his enemies on horseback and on the sandy battlefields at one time, and so did the Crusaders!
And so did the Greatest Generation during WW II at Normandy Beach and Iwo Jima!!
Posted by: darthcrUSAderworldtour07 at March 21, 2011 09:48 AM
---
Darth, thank you sooo mch for all of that, I really appreicate it.
Posted by: Wild Thing at March 22, 2011 01:28 AM
---