« Obama and Family Head to Rio Sunday ~ While Japan Has Worst Devastation! | Main | Miracle Baby Girl Found In Rubble: Four-month-old Reunited With Her Father After Incredible Rescue »
March 15, 2011
Marco Rubio: "I Will No Longer Support Short-Term Budget Plans...We Can No Longer Afford To Nickel and Dime Our Way Out of Dangerous Debt"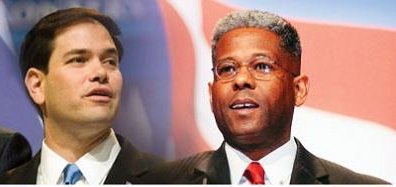 Marco Rubio: "I Will No Longer Support Short-Term Budget Plans...We Can No Longer Afford To Nickel and Dime Our Way Out of Dangerous Debt"

Only a few months into his first Senate term, Florida Republican Marco Rubio took a stand against his party's leadership with a promise to vote against any short-term proposal to fund the government, and said members of Congress should feel "ashamed" if they fail to reach a deal on long-term spending cuts.
"I will no longer support short-term budget plans. While attempts at new spending reductions are commendable, we simply can no longer afford to nickel-and-dime our way out of the dangerous debt America has amassed," Rubio wrote in an op-ed published on the conservative blog RedState.com Monday.
"With Congress set to begin another week-long recess next week, every senator and representative should feel ashamed if they have to go home again, look their constituents in the eye, and explain why nothing is being done about our debt crisis."

Congress has not passed a federal budget since 2009, instead choosing to fund the government through a string of short term continuing resolutions (CRs).

Republicans, who took control of the House in January, have demanded that each new CR contain spending reductions. Earlier this month, Democrats and Republicans agreed to a two-week extension with about $4 billion in cuts and House Republicans last week introduced a measure to fund the government another three weeks with $6 billion in spending reductions.

Rubio let loose on the whole process, calling it "short-sighted and dangerous."
"Running our government on the fumes of borrowed spending is unacceptable, short-sighted and dangerous," Rubio wrote. "I commend the efforts of House and Senate Republican leaders to deal with this, but I did not come to the U.S. Senate to be part of some absurd political theater

Rubio joins a short list of Tea Party senators, including Rand Paul of Kentucky, Jim DeMint of South Carolina and Mike Lee of Utah, who already have expressed their discontent with the stopgap budgets. He said he would "no longer" back short-term budget bills, adding that Congress cannot "nickel-and-dime our way" out of the debt crisis.
Resistance on the Senate side is being matched by conservative ire in the House, where spending bills originate.
Fox News has learned that Rep. Jim Jordan, R-Ohio, chairman of the influential Republican Study Committee, will oppose the short-term bill, scheduled to hit the floor Tuesday or Wednesday. The study committee represents the bloc of the most conservative voices in the House — Jordan's stance could open the door for others to follow suit in voting against the bill.
In a Tweet last week, freshman Rep. Allen West, R-Fla., already announced: "I will NOT be voting for another short term CR. There is a confrontation coming on this budget and the sooner we get to it the better."
West added:
Rep. Allen West of Florida said it isn't playing well back home and that constituents "are tired of half-measures."
.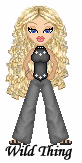 Wild Thing's comment.........

Rubio and West....Thank you for being conservatives and not RHINO's!!!
I love how these conservatives are in no mood to play games with the critical budget.

Allen Bernard West
born February 7, 1961 (Meets the 35 years Minimum age Requirement)
in Atlanta, GA (Meets the Jus Soli Requirement)
Parents were
Herman (Buck) West, born in AL
Elizabeth (Snooks) West, born in GA
Both parents were US Citizens at the time of his birth (Meets the Jus Sanguninis Requirement)
Allen West is a NATURAL BORN CITIZEN unlike Comrade Barry.
Posted by Wild Thing at March 15, 2011 05:49 AM
---
Comments
Rubio and West are proving to be real conservatives. I hope they are joined by many more in 2012.
Posted by: TomR, armed in Texas at March 15, 2011 12:29 PM
---
That's exactly what they are doing with this 6 billion here and 4 billion there, this is non sense. Nobody is taking this seriously. And with this Japan disaster, they hold a lot of our eggs in there basket. The Japanese Nikkei dropped 10% today, this is not good. And whats obama doing going to Rio,...
Posted by: Mark at March 15, 2011 08:44 PM
---
Tom, I hope so too, we still need many more.
Posted by: Wild Thing at March 16, 2011 01:07 AM
---
Mark, good one, yes, his trip is a slap in the face to Japan, and to America with all that is happening in our own country.
Posted by: Wild Thing at March 16, 2011 01:10 AM
---
God did we get some good people intor the Congress last fall.

Posted by: Avitar at March 16, 2011 03:44 PM
---