« Congressional Bosses From Hell: Sheila Jackson Lee | Main | Rep. Anthony Weiner Mocks Megyn Kelly in Interview on Justice Thomas's Health Care Comments »
March 03, 2011
Marc Lamont Hill On Whites-Only Scholarship:"being white is a form of scholarship"
African-American Studies professor Marc Lamont Hill is upset over a Texas student's plan to organize white scholarships.
He says "there's no need" for white scholarships because, "Being white itself is a form of scholarship." Hill contends, "White people have access to school in ways that black people don't."
Hill dismissed the idea as a "spectacle that we see every year" from "white folk who are becoming increasingly frustrated with the fact that the world might be becoming just a little bit more fair."
.

Texas group launches scholarship for white men ONLY... because they 'need an equal shot'
A non-profit group has launched a college scholarship for a demographic it claims are under-represented in society - white men.

The Former Majority Association for Equality will give grants of $500 to any man from Texas who is at least '25 per cent Caucasian', has good grades and can demonstrate they are in need.

Its founder Colby Bohannan claims whites feel 'excluded' when they apply to college and that they are 'left out' when it comes to funding.

The provocative move risks a backlash by anti-racism groups but college officials in Texas have said there is little they can do to prevent it.
Mr Bohannan, a former Texas State University student and Iraq veteran, said the group was named because of the idea that 'if you're not a male, and if you're not white, you're called a minority'.
'I'm not sure white males are the majority any more,' he said. 'If everyone else can find scholarships, why are we left out?'
He added that the group is not taking a stance on affirmative action and has denounced racism.
'It's time in our society to look at the way our culture views race,' he said. 'It's time to give everyone an equal shot.' FMAFE plans to offer four $500 scholarships to any college, inside Texas or outside the state, for the forthcoming academic year.
Mr Bohannan said: 'The toughest obstacles to getting this organisation off the ground seem to be not appearing racially motivated, and getting taken seriously.
'The board members of FMAFE are not trying to put anyone down or make any race or cultures seem inferior.'
Despite the apparently wild claims Bohannan may actually be correct - Hispanics accounted for two-thirds of the population growth over the past decade in Texas.
Non-Hispanic whites now make up about 45 per cent of residents.

The scholarship has already touched off a heated debate in Texas and on the Texas State University student newspaper opinion was divided.
About-time wrote: 'This is awesome! Its about time people realize that white people deserve help too. Its not just minorities who struggle'.
.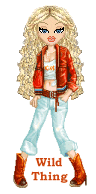 Wild Thing's comment........
There really should be no objection from the race peddlers on this who push minority only programs six ways from Sunday. I would prefer that Scholarships would never be based on race, there are plenty of other things Scholarships could be based on.

Have you about this: .....The Gates Millennium ScholarS Program
Bill Gates has made his scholarship fund off limits to white teenagers. The Gates Millennium Scholarship fund is financed by a $1 Billion endowment Bill Gates made in 1999. The fund explicitly denies eligibility to white students.
"Students are eligible to be considered for a GMS scholarship if they: Are African American, American Indian/Alaska Native, Asian and Pacific Islander American, or Hispanic American;"
Posted by Wild Thing at March 3, 2011 05:50 AM
---
Comments
When I attended school in Detroit I needed grants/aid to continue my education. My family was poor and I got sick of seeing posters for the UNCF (United Negro College Fund) all over telling black students that plenty of money was available. Black students could access state money and grants in aid just like any white student, but when that money dried up, they could also tap into the UNCF. The UNCF got really pissed at me when I applied there for help after they told me I wasn't black and couldn't receive aid from them. So I told them: "A mind is a terrible thing to waste, unless it's in a white head, I guess." Bah!
Posted by: petesuj at March 3, 2011 08:08 AM
---
Yes, being white is a scholarship already. My father worked, my mother taught me to read and I went to a school where gangs didn't hold sway over academic achievement. By that standard being Asian is also a scholarship. If you don't have one of these kinds of "scholarships" no amount of money will ever fix your education problem. Lamont would get better results rebuking the narcissim of the black male and less on railing against whites.
Posted by: robert at March 3, 2011 09:03 AM
---
Gates scholorship program is just another example of the anti White racism we don't discuss.
Posted by: TomR, armed in Texas at March 3, 2011 10:23 AM
---
Didn't Holder say whites can not claim discrimination because we are white ? That runs paralllel with what the obama regime says. So says Lamont Hill. Then how are we making any changes if they are reversing the process, which I thought was reversed 40 some years ago. So what we have here is "Gittin even with'em-ism". They are low life bastards, aren't they?

Posted by: Mark at March 3, 2011 06:17 PM
---
Pete, thank you so much for sharing about your experience in Detroit. Good for you and your response to the UNCF! I bet a lot of people did not speak up to them.

Robert, I agree, Lamont wants to keep it going like Jesse Jackson and others. How sad too, because if people would just stop feeding the fire it would go out. I honestlhy thought it had till obama came on the scene and started to push his divide agenda.

Tom, very true.

Mark, yes Holder did say that thanks for pointing that out with the obama agenda and their goals. I agree too they really are low life bastards.

Posted by: Wild Thing at March 4, 2011 01:19 AM
---