« Wisc. Democrats Getting Killed In The Court Of Public Opinion Do Publicity Stunt They Move Desks Out Of Capitol | Main | Charles Krauthammer Criticizes Obama for Treating U.S. Troop Shooting in Germany Like "a bus acciden"' ~ Charles is Correct!! »
March 04, 2011
Lawmakers Introduce Bills to Block EPA's "Backdoor Cap-and-Trade"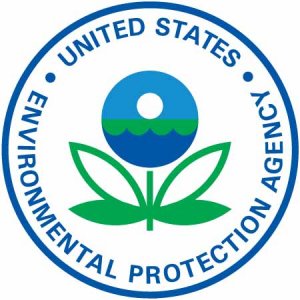 Lawmakers introduce bills to block EPA's "Backdoor Cap-and-Trade"
After weeks of talk, legislation was introduced into the House and Senate Thursday afternoon to repeal Environmental Protection Agency's (EPA) regulations of greenhouse gases, or what proponents are calling "backdoor cap-and-trade." The Energy Tax Prevention Act clarifies the EPA's authority to regulate gases like carbon emissions under the Clean Air Act.
The bill was introduced by Rep. Fred Upton of Michigan, chair of the House Energy and Commerce Committee, along with Republican Rep. Ed Whitfield of Kentucky, among others. It even had at least two Democratic co-sponsors – Reps. Collin Peterson of Minnesota and Nick Rahall of West Virginia.
The companion bill in the Senate was introduced by Republican Senator James Inhofe of Oklahoma, ranking member on the Committee on Environment and Public Works. The Senate version has 42 co-sponsors, all Republican.
"Whether at the pump or on their monthly utility bills, American families, farmers, and employers feel the pinch when energy prices go up," said Upton in a statement. "The very last thing the federal government should do is make matters worse by intentionally driving up the cost of energy. Yet that is exactly what's in store if the EPA moves forward with its plans to regulate and penalize carbon emissions under the Clean Air Act,"
"The EPA needs to be reined in. If Congress does not do something about the regulations being imposed on our farmers, ranchers and rural communities, the economic effects could be devastating," added Peterson.

The bill's introduction has already been met with praise from some in the industry.
"The EPA's sweeping regulations will affect the lives of millions of Americans, from their electricity bills to the economy as a whole," said Steve Miller, president and CEO of American Coalition for Clean Coal Electricity. "Given this wide-ranging impact, it is important that Congress – not the EPA – address greenhouse gas emissions in a manner that takes into consideration both environmental and economic impacts."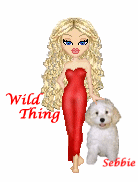 Wild Thing's comment......

Surprised to see any Democrat for this. So it is ood to see some anti-EPA Democrats. Maybe these dems can get some more to agree. Let's hope so.
Three cheers always for our Republicansn that are following through on what we told them at the Tea Parties, emails, phone calls and Townhall events.
Posted by Wild Thing at March 4, 2011 05:50 AM
---
Comments
The proposed cap and trade legislation would be one of the most expensive boondoggles govt has ever foisted on the public. Literally every aspect of our lives would be more costly and regulated. Let's hope that this plan is never approved.
Posted by: TomR, armed in Texas at March 4, 2011 10:50 AM
---
Tom, thank you for the information on how it would be, I agree too it would change every aspect of our lives.
They have got to do this and keep at it and stay strong about it too. The Republicans are infamous for giving in and this time it is life or death for our country.
Posted by: Wild Thing at March 5, 2011 02:32 AM
---