« Democrat Protesters Climbing The Wisconsin Capitol Walls During Lock Out Yesterday and Republican State Senators Told To Skip St. Patricks Day Parade For Safety Reasons | Main | Happy Birthday Cuchieddie and Many More! ~ »
March 13, 2011
Japan Warns of Fresh Nuclear Blast Risk and American Troops Arrive
U.S. troops, USS Ronald Reagan arrive in Japan
The nuclear-powered aircraft carrier USS Ronald Reagan arrived off the coast of Japan Sunday to support Japanese forces in disaster relief operations, the U.S. Department of Defense said in a statement.
More U.S. aid -- in the form of equipment, staffers and search-and-rescue teams -- was expected to arrive Sunday to address the widespread devastation caused by the 8.9-magnitude earthquake and resulting tsunami.
Near Honshu, Japan, the USS Ronald Reagan will support the Japan Self-Defense Force by providing refueling operations for Japanese helicopters and transporting the island country's troops to disaster areas, according to the Pentagon statement.
Accompanying the Reagan are the guided-missile cruiser USS Chancellorsville and the destroyer USS Preble.
.
The city seems to be so silent and suddenly a big wave is coming up, unbelievable. The power of water is incredible. May God be with Japan.
.

Navy Loads Supplies for Japan Relief
The U.S. Navy has released video of HH-60 Sea Hawk helicopters loading supplies for the humanitarian relief effort in Japan. (March 12)

The U.S. military rerouted several ships toward Japan on Friday and began preparing for humanitarian missions in the wake of a devastating earthquake and tsunami that left at least hundreds dead.
Private U.S. aid groups began collecting funds and, in some cases, preparing emergency supplies. But experts said that Japan would probably not need the kind of massive support that poor countries such as Haiti require after a crisis. Japan has one of the best government disaster-response agencies in the world, with long experience in recovery from earthquakes.
Still, President Obama said he told Japanese Prime Minister Naoto Kan that the United States was ready to help.
"This is a potentially catastrophic disaster, and the images of destruction and flooding coming out of Japan are simply heartbreaking," Obama said at a news conference.
He said the main U.S. assistance would probably be "lift capacity," a reference to helicopters and planes that can carry heavy loads...Washington Post

.
Japan Warns of Fresh Nuclear Blast Risk

'Most difficult crisis' since WWII " said Japan's prime minister .
.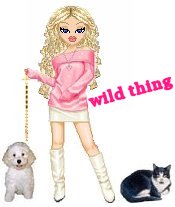 Wild Thing's comment.......
God help our amazing troops in their mission of mercy.
Has Obama mentioned this aircraft carrier by name yet? According to Rush, he only said, "We have sent an aircraft carrier."
The Salvation Army is already there and also asking for help.
.
Posted by Wild Thing at March 13, 2011 08:48 AM
---
Comments
No other nation responds to disasters throughout the world like the United States does. It makes me proud to be an American.
Posted by: BobF at March 13, 2011 09:44 AM
---
My former crew dogs at Travis and Dover AFB will be flying in the C-5 / C-17 heavy equipment and whole 9 yards in BERLIN AIRLIFT fashion...
Look at all the camel jockey third world nations that are assisting Japan? Look at all the French and Russian and Venezuelean aircraft helping?
There goes Mexico and Syria to the rescue, eh?
Pathetic!
Posted by: darthcrUSAderworldtour07 at March 13, 2011 11:14 AM
---
I will make donations to help. This is a major disaster for an ally of America. Parts of Japan have lost their entire infrastructure and it will probably be weeks before a death toll is established.
Posted by: TomR, armed in Texas at March 13, 2011 11:41 AM
---
Posted by: Eddie (Enemy of the State) at March 13, 2011 05:37 PM
---
Ditto to what Eddie said. Hhahahaha...Yeah, the Americans are the first there with the most and the money to help. And thanks to obama they now hate us.
Posted by: Mark at March 13, 2011 06:42 PM
---
Thank you so much.

I love how our Salvation Army is always the first to get to disasters.
Posted by: Wild Thing at March 14, 2011 01:33 AM
---