« United Nations Approves 'no-fly zone' | Main | Are We There Yet? by Colonel Bob Pappas, USMC, Retired »
March 18, 2011
Israeli Navy Uncovers Weaponry Intended for Terrorist Organization in the Gaza Strip

Israeli Navy Uncovers Weaponry Intended for Terrorist Organization in the Gaza Strip

March 15th, the Israeli Navy uncovered weaponry intended for terrorist organizations in the Gaza Strip.
The IDF Channel released video tonight on the incident. The weapons originated in Iran and were on route to terror organizations in Gaza.
Israel's navy boarded a ship flying a Liberian flag about 200 nautical miles (370 kilometers) from its coast that Prime Minister Benjamin Netanyahu said was carrying weapons intended for "terrorist organizations" in the Gaza Strip.
"The source of the weapons is Iran, which is trying to arm Gaza," Netanyahu said today in a text message.

Army Spokesman Brigadier General Avi Benayahu said the ship loaded cargo in the Syrian port of Latakia and was carrying three containers of weapons to Egypt to be smuggled into Hamas- controlled Gaza.
"Iran is the source of all evil in this region," Benayahu said on Army Radio today, noting Iranian ships had docked in Syria two weeks earlier. "It finances, supports, encourages and supplies all the terrorist organizations operating here."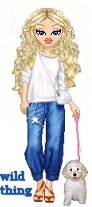 Wild Thing's comment.........

Good for Israel!!!!!
Israel has a real president. I am so glad they did not ask for permission to do this from anyone especially terrorist loving obama.
God bless BiBi and protect him and prayers for Israel .

Posted by Wild Thing at March 18, 2011 07:55 AM
---
Comments
Any decent review of speeches from the dais of the United Nations in New York over the past two years,
mostly from spineless self serving clowns including now in 2011 sadly and dangerously our very own,
concludes with clarity, certainty, and without any doubt or reservation that (and God save),
Benjamin Netanyahu is the leader of the free world:
http://www.theodoresworld.net/archives/2010/04/awesome_benjamin_netanyahu_on.html
Posted by: Carlos at March 18, 2011 09:17 AM
---
Yes Carlos, but can he shoot hoops or hang curtains(sarc). obama's only policies seem to be criticize America and spend us into third world status. Netanyahu is unashamed of his country and knows what leadership is.
Posted by: TomR,armed in Texas at March 18, 2011 10:37 AM
---
o'quamba is the true enemy of the state and never forget it. And man oh man, I am looking forward to Israel taking the 1st shot at the persian pukes.
Posted by: Eddie (Enemy of the State) at March 18, 2011 01:38 PM
---
Thank you Carlos, Tom and Eddie.
I am having ia little computer trouble so I hope I can do posts for Saturday.
Posted by: Wild Thing at March 19, 2011 03:20 AM
---
Posted by: RWC at March 19, 2011 04:09 AM
---