« Mark Levin interviews Senator Marco Rubio.... "He is the real deal" ~ Video | Main | House GOP Rejects Amendments That Say Global Warming Is Real ~ GOOD News!!! »
March 16, 2011
House of Representatives Passes 3 Week Spending Bill As 54 Conservative Republicans Vote No
This is Lou Dobbs new show and it is on Fox Business. Congratulations Lou!!!
The interview he did with Mike Pence was done the day before the vote yesterday. Unfortunately not enough Republicans voted with the ones voting NO so instead of what Pence, West and others wanted by their NO vote, the House passed the three-week spending bill .

The House of Representatives Tuesday afternoon passed the three-week spending bill to keep the government open through April 8 by a count of 271-158, but with dozens of Republicans rejecting the latest stop-gap measure, the pressure is rising on Congressional leaders to reach a compromise to fund the government through the end of the fiscal year.

While the last short-term spending bill received nearly unanimous support from the Republican Conference on March 1 (only six opposed), 54 House Republicans, including 22 GOP freshmen, peeled off in opposition to the latest short-term bill, with many conservatives taking a stand against funding the government on an incremental basis. Without support from 85 House Democrats, the bill could have failed.
"My 'No' vote should not be construed as my willingness for a 'government shutdown.' My vote is based on a simple principle that we need to complete the federal budget for 2011," Rep. Allen West, R-Fla., said in a statement explaining his opposition to the bill. "We cannot wait any longer. The time has come to have this debate on federal spending and get our nation back on track by cutting spending for the long term economic restoration of our Republic."

.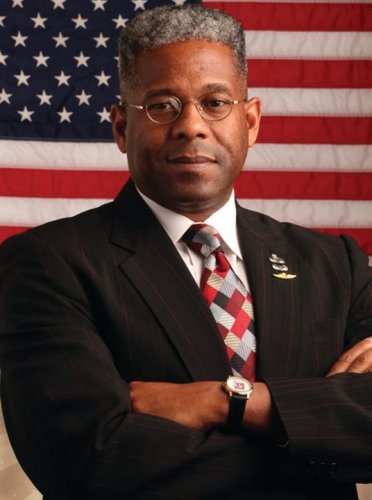 Statement for the Congressional Record on the Continuing Resolution

.by Congressman Allen West on Tuesday, March 15
Mr. Speaker: I rise today to take a stand, a stand that may not be popular with the Leadership of the House of Representatives, but a stand I must take because I believe we cannot kick the can down the road for even another three weeks. The American people recognize that we must no longer take these small calculated measures. Today I will vote against another short term Continuing Resolution.
In the shortest month of the year, February, the federal government had the largest deficit of $223 billion in our nation's entire history. The American People know that we are in a fiscal crisis and have sent me to address out-of-control spending.
The Majority in the House of Representatives passed H.R. 1 which reduced spending by $61 billion for the remainder of this Fiscal Year. Even though H.R 1 only cut spending by approximately 1.5 percent of the entire requested budget for Fiscal Year 2011, H.R. 1 reversed the trend of the Democrat Majority which increased overall discretionary funding by 24% over the last two years. The United States Senate rejected this amount as too much. They believe that, after President Barack Obama and the Democrat Congress presented trillion dollar deficit budgets, a freeze is the only viable approach.
I am not a supporter of big government. However, the federal government does perform certain important functions. Many essential federal agencies cannot move forward with planning and using resources if every several weeks they are faced with the threat that they will need to close their doors until we resolve this impasse. Could any business in America function this way? Can a family household function this way?
Mr. Speaker, President Obama and the United States Congresses of the past have created the Nanny States of America. Vast segments of the American people are now dependent on our federal government and not dependent on their own ability, skills and entrepreneurial spirit to succeed in this nation.
We are in this position today because the Democrats in the last Congress failed to pass a budget. Further, the President appoints Vice President Biden as the Administration point person on the negotiations while he flies off to Europe. The Democrats failed to show leadership last year and the President is showing a lack of leadership today. I will show what I consider appropriate leadership now and vote against this Continuing Resolution.
Mr. Speaker, the American people are watching us closely. Today, with information so readily available on the internet they know the truth of our desperate economic situation. The days of Washington, D.C. double-talk no longer works.
The American people know that the federal government is collecting $2.2 trillion and spending $3.7 trillion this year. The American people know forty cents of every dollar the federal government spends is borrowed, much of it from China. The American people also know our nation is piling up new debt at the rate of $4 billion a day. So, what does $6 billion of spending cuts really buy the American people?
Further, the General Accountability Office released a 345-page report detailing the redundancies of federal programs and the $100 to $200 billion of savings that could be achieved if these programs were consolidated or eliminated.
My colleagues on the other side of the aisle want to argue that these cuts in spending will weaken an already slow economy and contribute to an increase in the loss of jobs. I believe this is a disingenuous argument. The truth is, the spending over the last two years has not reduced the loss of jobs, but instead has contributed to the largest debt in American history which will be passed on to my children and my grandchildren.
In Wisconsin, we have seen what the unionized entitlement class can do and the pressure they can place on their elected officials. Wisconsin State Legislators running to a neighboring state to hide from making a hard vote and protestors storming the Wisconsin State Capitol are not in concert with the principles of a representative democracy.
Mr. Speaker, Madison, Wisconsin is only 700 miles from the United States Capitol.
The Founders of our nation wrote in the Declaration of Independence "We hold these truths to be self-evident, that all men are created equal, that they are endowed by their Creator with certain unalienable Rights that among these are Life, Liberty and the pursuit of Happiness." The "Pursuit" of Happiness, not the federal government's "Guarantee" of Happiness!
Finally, Mr. Speaker, we can continue to rehash the past of how we have gotten into this situation, but I would rather focus on the future. The future is now and the place is here for us to get our nation back on track. I support the cuts in the Continuing Resolution. I support the elimination of these projects.
However, my "No" vote should not be construed as my willingness for a "government shutdown." My "No" vote is based on a simple principle that we need to complete the federal budget for 2011. It is time to have this debate on federal spending and get our nation back on track by cutting spending for the long term economic restoration of our Republic.
Alexander the Great once stated, "Fortune favors the bold." The American people are looking for principled and bold leadership. I understand "political maneuvering" but the time has come to engage in the battle for the fiscal responsible future of America. I take my position on the frontlines.
.
.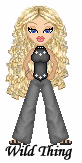 Wild Thing's comment........

Here is the list from Roll Call.
54 Republicans who voted "nay" to the continuing resolution:
AZ-2 Franks, Trent [R]
AZ-6 Flake, Jeff [R]
CA-48 Campbell, John [R]
CO-3 Tipton, Scott [R]
CO-5 Lamborn, Doug [R]
FL-12 Ross, Dennis [R]
FL-14 Mack, Connie [R]
FL-2 Southerland, Steve [R]
FL-22 West, Allen [R]
FL-6 Stearns, Clifford [R]
GA-11 Gingrey, John [R]
GA-9 Graves, Tom [R]
IA-5 King, Steve [R]
ID-1 Labrador, Raúl [R]
IL-15 Johnson, Timothy [R]
IL-8 Walsh, Joe [R]
IN-3 Stutzman, Marlin [R]
IN-5 Burton, Dan [R]
IN-6 Pence, Mike [R]
KS-1 Huelskamp, Tim [R]
LA-3 Landry, Jeff [R]
LA-4 Fleming, John [R]
MD-1 Harris, Andy [R]
MD-6 Bartlett, Roscoe [R]
MI-1 Benishek, Dan [R]
MI-11 McCotter, Thaddeus [R]
MI-2 Huizenga, Bill [R]
MI-3 Amash, Justin [R]
MI-7 Walberg, Timothy [R]
MN-6 Bachmann, Michele [R]
MO-2 Akin, W. [R]
MO-7 Long, Billy [R]
MT-0 Rehberg, Dennis [R]
NC-3 Jones, Walter [R]
NJ-4 Smith, Christopher [R]
NJ-5 Garrett, Scott [R]
NM-2 Pearce, Steven [R]
NV-2 Heller, Dean [R]
OH-1 Chabot, Steven [R]
OH-2 Schmidt, Jean [R]
OH-4 Jordan, Jim [R]
OK-1 Sullivan, John [R]
PA-16 Pitts, Joseph [R]
SC-2 Wilson, Addison [R]
SC-3 Duncan, Jeff [R]
SC-4 Gowdy, Trey [R]
SC-5 Mulvaney, Mick [R]
TX-1 Gohmert, Louis [R]
TX-14 Paul, Ronald [R]
TX-2 Poe, Ted [R]
TX-4 Hall, Ralph [R]
TX-6 Barton, Joe [R]
UT-3 Chaffetz, Jason [R]
VA-2 Rigell, E. [R]
Posted by Wild Thing at March 16, 2011 05:50 AM
---
Comments
I knew Lt. Col. West was going to be good in Congress but he's exceed my expectations.
Posted by: BobF at March 16, 2011 09:20 AM
---
This is disappointing vote of congress not meeting up to the challenge.
West and Rubio are stellar.
Posted by: Carlos at March 16, 2011 10:05 AM
---
I think the other Repubs will come around. Congress can't keep voting 3 or 4 week spending bills.
Posted by: TomR, armed in Texas at March 16, 2011 11:23 AM
---
We need people with really BAD character to go against the Dems. The Dems only play to win, and they believe in "the end justifies the means". So-called "Reasonable" and "moderate" and "compromise" attitudes are only going to get the GOP killed! And the Dems are laughing their heads off!
Posted by: Eddy Burke at March 16, 2011 01:11 PM
---
Just so ya'll know, the congressional leadership referred to those of us who opposed the measure as activists and extremeists. This per Mark Levin who said Boehner, Cantor and our pal McCarthy from Bakersfield, CA are not living up to what they had promised. In otherwards, they're simply RINO's. We'll see if things change in 3 weeks but Boehner has been put on notice by me 2X that we're not gonna put up with the O'Vomit ass kissing anymore.
Posted by: Eddie (Enemy of the State) at March 16, 2011 07:15 PM
---
Bob, yes, I love his strength and one can feel it when he speaks, a take no prisoner attitude.
Carlos, yes it is very disappointing.
Tom, I agree, I think they have got to see how we cheer on the ones that kept their promise to make a difference and listen to what we have wanted.
Eddy Burke, DITTO that big time. No more hearing...he is my friend but blah blah blah. I don't want that weak sounding he is my friend but stuff anymore. I want our people to stay strong and firm on issues and bills, they know we back them up and sent them to do a job and they better do it.
Eddie, thank you for the heads up on that. I agree, they darn well better measure up. Boehner as Speaker better realize we are not the silent ones anymore. No way.
Posted by: Wild Thing at March 17, 2011 02:13 AM
---