« House of Representatives Passes 3 Week Spending Bill As 54 Conservative Republicans Vote No | Main | Obama's Energy Secretary Steven Chu Will NOT Discuss Drilling in ANWR ~ Obama Hostile Towards Energy Causes Prices Way Up For Groceries and Gas »
March 16, 2011
House GOP Rejects Amendments That Say Global Warming Is Real ~ GOOD News!!!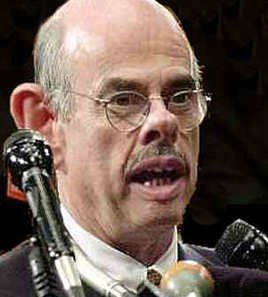 Legislation to block regulations on carbon emissions passes a key House vote, while Sen. McConnell moves to force a Senate vote on similar legislation

House GOP rejects amendments that say climate change is real
House Republicans rejected an amendment offered Tuesday by a top Democrat that called on Congress to accept the scientific consensus that climate change is occurring.
House Energy and Commerce Committee ranking Democrat Rep. Henry Waxman (D-Calif.) offered the amendment Tuesday during the panel's markup of legislation to block Environmental Protection Agency climate rules in an effort to get Republicans on the record on climate science.

The amendment failed on a party-line vote of 31-20. No Republicans voted for the amendment.
The legislation to block EPA climate rules would repeal an EPA finding that climate change endangers human health and welfare. Waxman's amendment calls on Congress to accept the portion of EPA's finding that says climate change is occurring.

The amendment says that "Congress accepts the scientific finding of the Environmental Protection Agency that 'warming of the climate system is unequivocal, as is now evident from observations of increases in global average air and ocean temperatures, widespread melting of snow and ice, and rising global average sea level.'"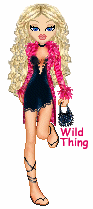 Wild Thing's comment........
augh Waxman! Will they ever vote him out of office. sheesh, he just keeps popping up every so often.
Posted by Wild Thing at March 16, 2011 05:55 AM
---
Comments
He is one of the physically ugliest people I have ever seen. His personality seems to match his face. I am glad the House Repubs are blocking this intrusive climate legislation.
Posted by: TomR, armed in Texas at March 16, 2011 11:18 AM
---
Waxman, looks like he was assembled from left over parts from Mr. Potatoe head kits. You wonder how something that ugly is lawful to walk down the street.
It is probably a good thing the Repubs are blocking legislation for global warming because the democrats can point to Waxman, and say, ''you see this is what happens when you are out in the sun too long."
Posted by: Mark at March 16, 2011 12:09 PM
---


Look's like Ol Hank has never been to the Dentist
or even brushes his teeth...
Posted by: gator at March 16, 2011 01:15 PM
---
The next step is to require California organc farmers oartucykarky those from Waxman's district. == to test their crops for Japanese radationa and to post the crop radiation levels at point of sale. Whole Foods should be keeping their customers informed of how much radiation their food has in it.
Posted by: Avitar at March 16, 2011 03:34 PM
---
Tom, LOL I agree so much.

Mark,heh heh good one.

Gator, yes it is sooo gross.

Avitar, great idea about Whole Foods.
Posted by: Wild Thing at March 17, 2011 02:03 AM
---