« Obama May Supply Gaddafi Rebels With Weapons | Main | Obama LIES Again In His Weekly Address ~ The TRUTH Is Bush Had MORE Coalition Partners In Iraq As Obama Has In Libya »
March 27, 2011
Energized Muslim Brotherhood In Libya Eyes A Prize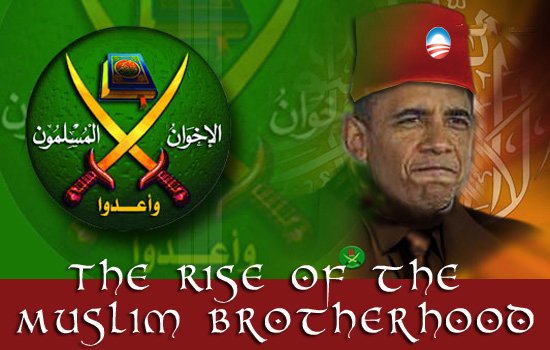 Energized Muslim Brotherhood In Libya Eyes A Prize
Dr. Abdulmonem Hresha knows first hand how Moammar Gadhafi's regime works. He says the seeds of his opposition were sown when he was age 10.

He and classmates were taken to witness the public execution of a political opponent of Gadhafi.
"They hung him up in front of thousands of small kids," Hresha said. "He did that to scare people."
Hresha, who taught physics at Tripoli University, later fled to Canada.

~snipet ~
The prominent member of the Muslim Brotherhood now lives in London, and anticipates the group could become an important player in a post-Gadhafi environment.
As in Egypt and Tunisia, the Brotherhood in Libya has been energized by the sudden upheaval sweeping the Arab world.
~ snipet~
Despite years of repression, Hresha claims the Brotherhood still has thousands of members scattered across Libya, with chapters in almost every single town, including Sirte, Gadhafi's birthplace on the coast west of Tripoli.
In 2006, its leaders were released after reconciling with the Libyan regime. But now the Brotherhood is siding with the rebellion.
~ snipet ~
In February, as protests in Libya began, Yusuf al Qaradawi -- an Egyptian preacher in Qatar widely viewed as the Muslim Brotherhood's chief spiritual guide -- issued a fatwa or religious ruling obliging any Libyan soldier who had the opportunity to do so to assassinate the leader.
Al-Amin Bilhaj, a leading figure in the Libyan Muslim Brotherhood and the President of the Muslim Association of Britain (MAB) recently traveled to Benghazi, the headquarters of the rebel movement, according to Hresha.
Other Brotherhood exiles have returned to help treat the wounded in hospitals, according to Kemal el Helbawy, the Egyptian founder of the British association.
~ snipet ~
But in the longer term, in a country where the political space has been dominated by Gadhafi for more than 40 years, the Brotherhood's organization and nationwide presence may afford it an advantage.
The West has nothing to fear from the Muslim Brotherhood in Libya, according to Hresha.
Hresha said the Libyan Muslim Brotherhood welcomes airstrikes in Libya, a startling turnaround for a movement that previously supported jihad by Iraqis against U.S. forces occupying Iraq.
"I salute and am very grateful to the Americans, French and British governments for stopping the killing," he said. "I will never forget this." Hresha said he hopes a post-Gadhafi Libya will be a close friend to the West.
~ snipet ~
Hresha, the long-time Brotherhood member, expects that to change. "We've been working secretly till this moment," he said.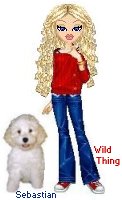 Wild Thing's comment........
The media code words for muslim brotherhood are that they are SO PEACEFUL and loving chaps.
Obama could announce he has them on speed dial in his blackberry and Wolf Blitzer would report it with glee like he should get another peace prize.
Posted by Wild Thing at March 27, 2011 07:55 AM
---
Comments
"Why don't Mudslime Brotherhood babies play in sand boxes?..... Because the cats would bury them!"
Posted by: darthcrUSAderworldtour07 at March 27, 2011 08:52 AM
---
Time to get your bibles out and read the Book of Revelation. It all starts in the Middle East and that's where Armageddon takes place. The chips are falling in place.
Posted by: BobF at March 27, 2011 09:01 AM
---
Yes, I am sure the muslim Brotherhood admires Barry. One of their own.
Posted by: TomR,armed in Texas at March 27, 2011 12:39 PM
---
Posted by: latitude38 at March 27, 2011 09:13 PM
---
Darth, LOL hahaha
Bob, your right, and I remember as a kid hearing about what was in Revelation and thinking it never would happen in my lifetime. But one has to rethink that for sure now.

Tom, he sure is.
Posted by: Wild Thing at March 28, 2011 04:23 AM
---