« 'Defending Liberty': Defiant Clarence Thomas Slams Critics for 'Undermining' High Court ~ Thank You Judge Thomas! | Main | Gov. Scott Walker Stands Up To Obama and His Goons~ Thank YOU Gov. Walker!!!! »
March 01, 2011
Cornstalked: As the 14 Wisconsin Democrats run, meet the numerous Illinois Tea Party activists giving chase
Free market capitalism at its finist. Go Rockford! LOL ~ Wild Thing
"In the video you never find anyone who's a senator but you do find people getting away from the work place world" says John Groh, President of the Rockford Area Convention and Visitors Bureau.
It's meant to highlight "getaway spots" and deals at restaurants, sporting events.
And of course, the clock tower where the senators first arrived.
"It's very very cute, a way of turning lemons into lemonade." says Dwight Hophauf, GM of Clock Tower Resort.
Even Rockford's own "Cheap Trick" guitarist Rick Nielsen showed off a hiding spot.
"I've been hiding out here 40 or 50; I don't even remember how many years." says Nielsen.
And while one state continues to search for them, another nearby city is just glad they stopped by.

.
Cornstalked: As the 14 Wisconsin Democrats run, meet the numerous Illinois Tea Party activists giving chase
To say that 14 Wisconsin Democrats are "on the lam" in Illinois is an understatement. Relentlessly hounded by Illinois Tea Party members, they are truly, on the run.

No matter which podunk border town the senators try to hide in, they are running all the time thanks to highly effective efforts of conservative activists who have streamlined their "search party" by utilizing Facebook, email blasts and quick video posts. Who knew the Tea Party would be so good at bounty hunting 2.0?
On Thursday, The Missing 14 unsubtly crashing the Clock Tower Resort's Choloholic Frolic in Rockford, Ill. David Hale, the Rockford Tea Party, and his camera began stalking the resort pestering the senators. By Saturday, some of the Missing 14 had skipped over to the city's Holiday Inn — and were reportedly seen at Hooters having a last supper of sorts — when Hale waltzed into the hotel's lobby and confronted them with his camera and questions like, "Senators! Why won't go home and do your job."
Probably aware that a posse of 14 pasty bureaucrats will stick out in a crowd, the senators did what any fugitive chain gang would do: They cut the links and went in separate directions. One did the smart thing and disappeared into the polished back alleys of the Windy City, where only the New York Times could find him.
By the following Monday, eight of the 14 had gone 30 miles northeast to the two-hotel town of Harvard (Pop. 9,000ish) thinking it might be a good place to "hide." It took just one tip from a "concerned citizen," however, before a few amateurs Illinois activist descended upon the hotel, causing enough trouble commotion for the senators to quickly pack it up.
Mary Alger, the coordinator of the McHenry County Tea Party was was grocery shopping when she got the tip. Dropping off the produce, making a quick sign and skirting 15mins Northwest to Harvard, she met up with "Doc," a member of the Northern Illinois Tea Party who holds down a full-time job when he's not hunting Democrats. Lori White, a Spring Grove resident, showed up after responding to a Facebook post on the Rockford Tea Party site asking if anyone near Harvard was willing to drop by the hotel, preferably with a video camera.
The hotel called the cops on "Doc" and Mary because they were trespassing, so Doc skedaddled and at a nearby McDonald's Mary waited for White to arrive into town. Unfortunately, White got there just in time to see four senators piled into a tiny Mazda behind her — the make, model and license plate she'd gotten after responding to the Facebook post. As she fumbled for her video camera, the senators sped off, up Highway 23. Though she tried to follow, White eventually lost them. Not that she'll stop helping out in the other bounty hunters.
Meanwhile, a local paper published a picture of one of them Democrats. Northern Ill Tea Party board member Joe Terrell had not only set up a "Flee Party Tracker" Facebook page but was able to do some magic thanks to information sharing and basic internet research.
"Based on that picture, a list of Democratic donors and Google Earth we were able to identify where it was taken," said Terrell. And with that, he posted the citizens equivalent to what the police like to refer to as an APB — an All Points Bulletin.
For the past week and a half, this has been the regular rhyme and flow of both the Wisconsin state senators and the amateur bounty hunters tracking them down. Each time the senators find a place to hide, some local resident sends a quick Facebook note or records a few minutes of footage so that tea party members around Northern Illinois can coordinate confrontations no more dangerous than a slightly pushy reporter asking, "Why are you running?"
One local Tea Party group claims to have 80-100 people attending it's monthly meeting. Multiply that by several Northern Illinois counties as well as tea party supporters networking online and the number of vigilant citizens looking for the 14 Democrats is in the hundreds, if not thousands. Everyone already knows why The Missing 14 refuse to go home (something about unions, right?), so why exactly are they hiding? Gov. Walker hasn't issued any warrants for their arrest and Illinois doesn't legally recognize bounty hunters. The truth is, the Missing 14 are running from bad publicity and an army of tea party enthusiasts almost serving as citizen journalists. So who exactly are these people doing all the chasing, and how are they doing it?

~ snipet ~
Meanwhile, the Illinois Tea Party is only getting better and better at keeping the spotlight on the elusive ones. There's still the constant phone calls and emails and Facebook posts between activists. But now, even the entire city of Rockford is drawing attention to the Wisconsin 14. The city's promotional organization just launched a "Hideaway in Rockford" campaign. Soundbite: "Here in Rockford, ( see VIDEO ABOVE ) our doors are wide open, we want people to come here and hideaway, from whatever they're trying to get away from."
Unrelenting public mockery, though, that's tough to hide from.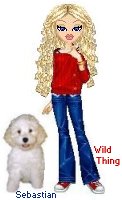 Wild Thing's comment......

Good for the Tea Party for tracking them down and keeping them nervous. Fantastic!!! As Rush noted the other day, this used to be the job of news media.
Hopefully, the taxpayers aren't paying for this ridiculous charade by the rats, their food, and hotel bills etc.
Great ad! Mocking the cowardice of Wisconsin Democrats has entered a new phase!


Posted by Wild Thing at March 1, 2011 04:47 AM
---
Comments
Keep turning over rocks...those democowards will be found.
Posted by: petesuj at March 1, 2011 08:45 AM
---
I hope the Repubs in Wisconsin are checking all their state laws to see if these senators can be prosecuted for dereliction of their duties.
Posted by: TomR, armed in Texas at March 1, 2011 10:49 AM
---