« Pfc. Bradley Manning Faces New Charges, Possible Death Penalty | Main | Marc Lamont Hill On Whites-Only Scholarship:"being white is a form of scholarship" »
March 03, 2011
Congressional Bosses From Hell: Sheila Jackson Lee

From forcing staffers to wear green hats when picking her up at the airport to demanding 2 a.m. grocery runs, former employees are comparing working for Rep. Sheila Jackson Lee (D-TX) to "living in a dangerous war zone."
A lot of politicians give nicknames to their aides. George W. Bush famously referred to his attorney general, Alberto Gonzalez, as "Fredo." Mitch Daniels, then head of the Office of Management and Budget, was known as "The Blade." Barack Obama reportedly called Larry Summers, his chief economic advisor, "Dr. Kevorkian."
Rep. Sheila Jackson Lee of Texas also hands out nicknames to the people who work for her. The Houston Democrat addressed one of her employees as "you stupid motherfucker." And not just once, but "constantly," recalls the staffer, "like, all the time."
Another Jackson Lee aide recounts the time her parents came to Washington to visit: "They were really excited to come to the congressional office. They're small town people, so for them it was a huge deal. They were actually sitting in the main lobby waiting area….[Jackson Lee] came out screaming at me over a scheduling change. Called me a 'stupid idiot. Don't be a moron, you foolish girl' and actually did this in front of my parents, of all things."
Yet another staffer remembers requesting a meeting early on in her tenure to ask how best to serve the congresswoman. Jackson Lee's response: "What? What did you say to me? Who are you, the Congresswoman? You haven't been elected. You don't set up meetings with me! I tell you! You know what? You are the most unprofessional person I have ever met in my life." With that, Jackson Lee hung up the phone.
According to the same staffer, Jackson Lee "would always say, 'What am I a prostitute? Am I your prostitute? You can't prostitute me.'"

Capitol Hill is famous for its demanding, insensitive bosses. Yet even by the harsh standards of Congress, Sheila Jackson Lee stands out.

She may be the worst boss in Washington.

"It's like being an Iraq War veteran," says someone who worked for her. Strangers may say, "'oh I know what you've been through.' No, you really don't. Because until you've experienced it…. People don't tell the worst of the stories, because they're really unbelievable."
For some, a job in Jackson Lee's office proved not just emotionally but physically perilous. One staffer recalls a frank conversation with his doctor, who told him he needed to quit. "It's your life or your job," the doctor told him, warning that the stress and long hours were wreaking havoc on his body.
Only a few on staff fought back. One of Jackson Lee's drivers became so frustrated with her abuse the person pulled the car over and demand she stop: "She's screaming and swearing. 'M.F.' everything. Finally I slammed on the brakes and told her to get the hell out of my car. I'm like 'I can't drive with you like this. Either get out, or you can calm down.' And she's like 'you need to go or get fired.' I'm like, 'that's fine. But I'm either leaving without you or you can calm down,'" the staffer said.

Jackson Lee then threatened to call the police and claim she was being held hostage in the car. But she finally did calm down when the staffer called her bluff, offering to flag down a Capitol Police officer to explain the situation.
Former aide Michael McQueery said his experience with other "difficult" bosses on the Hill prepared him for how to handle Jackson Lee. "I've worked for two other members. They did the same thing," he said.
"It was at first, I'm not going to lie to you, it was a rough patch with her and me. But I took her to the side and I let her know that, you know, 'Congresswoman, I'm a man before anything else.' And after that, we had no problems. We had no problems," McQueery said.
Of the scores of Jackson Lee staffers contacted by The Daily Caller, only McQueery offered an affirmative defense of the congresswoman's management techniques. "A lot of people just did not know how to go, and say, 'hey, that's inappropriate,'" McQueery said.
~ snipet ~
When she was not there, Jackson Lee's office was open and the sounds emanating from inside were pleasant laughter and conversation.

"You could tell when she wasn't there," Stephens said. That was because on a day in which Congress was in session, a different set of sounds often came through closed doors to Jackson Lee's office: screaming and, many times, crying.
Later that day, a skinny young black man with his hair pulled back in a ponytail walked into Miller's office and asked Stephens for a favor. Could he borrow a knife to cut a birthday cake?
Stephens, who'd seen the man working in Jackson Lee's office, was happy to help, with only the request to "make sure you bring it back, that's our only one."
He laughed. "We would never leave a knife around when the congresswoman was here," he said. As Stephens put it, "that's when it all clicked that they are really afraid of her."
" I am a queen, and I demand to be treated like a queen," Jackson Lee once said, and apparently she wasn't kidding.

Her employees describe waiting for their boss for hours on end, sometimes late into the night, while she attends events or even sits in her office watching TV.
"You worked really, really, really late for her. When she was in town, you were in the office. So that meant, two, three, four o'clock in the morning – we were there," one former staffer said.
Jackson Lee's designated driver picks her up at her apartment one block from her office each morning and waits for her outside wherever she goes throughout the days and nights.
"Whatever time she told me to be there, I would always show up at least 20 minutes late, and expect to wait at least 45 minutes," said one of Jackson Lee's drivers. By the end of this person's tenure, "She was making me wait in the car, sometimes upwards of five to seven hours per day." With the car running for heat in the winter and air conditioning in the summer, it began to wear down the car's engine. "My mechanic friend said, you know, your car looks like you've driven it twice the miles you have," the source said.

~ snipet ~
Her former drivers say the congresswoman demanded they run red lights and drive on highway shoulders around traffic. This caused at least one accident. As Jackson Lee was yelling at a staffer to drive faster she turned too sharply, smashing the side of her car into a wall.

Garlic - Jackson Lee's requests don't stop at the end of a normal working day. "In the middle of the night, people had to go get her garlic. She'll call you at two in the morning for garlic because she takes them as supplements," a former staffer said. Jackson Lee's garlic runs were confirmed by other staffers
CLICK HERE to continue.... it is page 5 of the 7 pages of the article so you read where I left off.
.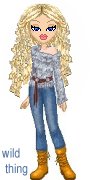 Wild Thing's comment.........
This public serpent was imported from NYC to Houston when her husband became an affirmative action hire at the University of Houston.
Long, but verrrrry interesting article, the entire article is 7 pages long. . Whoa, what a piece of work she is. I'm sure most of us already knew this, but I didn't know to what extent. Yikes!
Posted by Wild Thing at March 3, 2011 05:48 AM
---
Comments
Heh heh. Why am I not surprised. She does not see herself as a servant of the people but a queen. And the fools in her area keep voting her into office!
Posted by: petesuj at March 3, 2011 08:41 AM
---
Wouldn't it be great if one of her staffers or even a bottom feeding constituent were to slap the crap out of her? That would be sweet.
Posted by: Eddie (Enemy of the State) at March 3, 2011 10:24 AM
---
Another Black Congresswoman, Eddie Bernice Johnson from Dallas, has the same reputation of abusing staffers. I guess they still believe in slavery.
Posted by: TomR, armed in Texas at March 3, 2011 10:30 AM
---
Let's not forget that McKinney witch.
Aren't there standards for these people? Decorum? A respect for the Institution? No one needs to put up with that abuse. I would rather flip burgers.
Posted by: Jim at March 3, 2011 12:13 PM
---
Pete, LOL yes no surprises for sure, that is exactly what her voters are....fools.

Eddie, I bet the whipser about doing just that.
Tom, thanks for that about Johnson in Dallas. Amazing how they get away with this kind of thing. Your right they do treat their staff like slaves.
Jim oh yesss good point too, she is a handful for sure. What a nut case she is.
Posted by: Wild Thing at March 4, 2011 01:28 AM
---