« Who Is In Charge? Germans Pull Forces Out of NATO as Libyan Coalition Falls Apart | Main | Uncertain Trumpet! by Colonel Bob Pappas, USMC, Retired »
March 23, 2011
Community Organizer Obama Confused On His Goal For Gaddafi ~ Has To Go, No He Can Stay
Jimmy Durante 'Did You Ever Have the Feeling '

.
Monday Barack Obama told reporters in Chile that Gaddafi needs to go
BUT WAIT....... Because on TUESDAY ( the following day....yesterday) Obama told reporters that Gaddafi can stay.
Obama indicated on Tuesday that Muammar Qadhafi may still have an opportunity to "change his approach" and put in place "significant reforms" in the Libyan government.
.

Rather than speak to the American people or Congress directly on his decision to establish a no-fly zone over Libya, Obama sent a letter to Congress explaining his actions. Here are the choicest quotes from the letter.
United Nations Security Council Resolution 1973 authorized Member States, under Chapter VII of the U.N. Charter, to take all necessary measures to protect civilians and civilian populated areas under threat of attack in Libya, including the establishment and enforcement of a "no-fly zone" in the airspace of Libya...

Accordingly, U.S. forces have targeted the Qadhafi regime's air defense systems, command and control structures, and other capabilities of Qadhafi's armed forces used to attack civilians and civilian populated areas. We will seek a rapid, but responsible, transition of operations to coalition, regional, or international organizations that are postured to continue activities as may be necessary to realize the objectives of U.N. Security Council Resolutions 1970 and 1973.
For these purposes, I have directed these actions, which are in the national security and foreign policy interests of the United States, pursuant to my constitutional authority to conduct U.S. foreign relations and as Commander in Chief and Chief Executive.

I am providing this report as part of my efforts to keep the Congress fully informed, consistent with the War Powers Resolution. I appreciate the support of the Congress in this action.
.
Trying to determine what Barack Obama's end goal is on Libya has some scratching their heads. While the president has said Libyan dictator Muammar Gaddafi must relinquish power, his administration has also sent clear signals that regime change is not the aim of the military campaign in Libya.

On Monday's "Special Report" on the Fox News Channel, Brit Hume explained why this is a problem and how with the confusion failure is a potential outcome.
"As he explained it today, President Obama's policy toward Libya consists of two apparently unconnected parts," Hume said. "One part is regime change – getting Gaddafi out. But those bombs over Benghazi and elsewhere including the British missile attack on Gaddafi's own compound are not about that. No, they are for the sole purpose of preventing the humanitarian calamity that Gaddafi seemed ready to unleash last week. It was apparently OK for Gaddafi's force to crush the rebels but just not as savagely as he threatened. As for getting him out of power – that will be left to what they called wide range of other tools to isolate and pressure him in to stepping down...more at the DC

.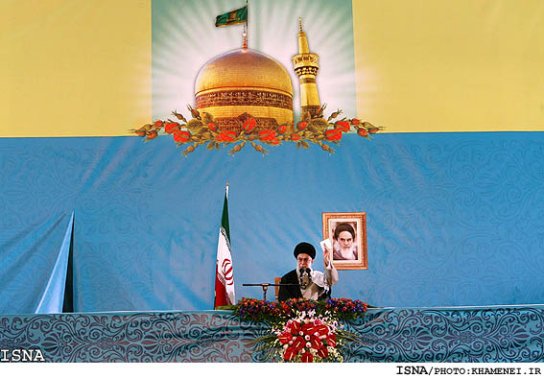 Iranian regime leader Ayatollah Khamenei blasted Barack Obama today saying, "We don't know if he is mindful of what he's uttering."

Ayatollah Khamenei said Mubarak's fate should be a lesson for US-backed rulers and "they must know that when their expiration date arrives and they lose their usefulness they will be thrown away like a used tissue".
"The real hypocrite is the US. With regards to Egypt they said we are with the [Egyptian] nation but they lied. They cooperated with the nation's enemy until the very last moment. They said the same thing about Tunis, that we support the people. Now the US president sends a message to the Iranian people that we support you," the Leader said, referring to US President Barack Obama's message to the Iranian people on the occasion of Nowrouz.
Ridiculing Obama's comparison of huge anti-government rallies at Cairo's Al-tahrir (liberation) square and a massive pro-government rally at Iran's Azadi (freedom) square on February 11, marking the 32nd anniversary of Iran's Islamic Revolution, the Leader said, Yes, every year Iranians gather at [Tehran's] Azadi Square on the anniversary of the Islamic Revolution and their main slogan has remained 'death to America,' commonly referring to the US government.
The Leader then went on to add, "We don't know whether the current US president is mindful of what he is uttering, or if he is unconscious and confused."
.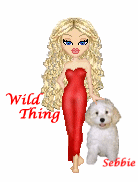 Wild Thing's comment........
What a mess obama is, he really is incapable of leading in any area. I am grateful he is ticking off a lot of the democrats.
Posted by Wild Thing at March 23, 2011 07:55 AM
---
Comments
It's a shame that the rebellion in Libya is interferring with obama's almost weekly vacation trip away from DC. Trying to enjoy the local sights makes political decisions difficult to undertake. Why do these situations happen anyway. Poor obama just wants to enjoy the perks of being president. He already has an agenda and really did not understand that he would have opposition to his socialist plans. Dayum!! Being president was tougher than he had envisioned. Poor Barry.
Posted by: TomR,armed in Texas at March 23, 2011 10:06 AM
---
Obamanation reminds me of "WHOSE ON FIRST?" & always remember that...
RULE #1 Libtards are never wrong
RULE #2 When in doubt if Libtards are in question, refer back to RULE #1 !
Posted by: darthcrUSAderworldtour07 at March 23, 2011 11:15 AM
---
This guy sends American troops into harms way and he's on vacation in South America. We've already lost one fighter; thankfully the crew was rescued.
The Obama Doctrine: It'll be a cold day in Hell when a crisis affecting the United States will alter my vacation plans.
Posted by: BobF at March 23, 2011 12:45 PM
---
Thanks for the post WT. Hi guys, I agree. Obama's a joke, a bad joke but nonetheless a joke. It's laughable that this character cut his vacation short by a couple of hours because of the Libyan situation when it started before he left.

Posted by: Bob A at March 23, 2011 06:56 PM
---
Thank you everyone.
Bob A. good to see you.
Posted by: Wild Thing at March 24, 2011 01:47 AM
---