« Wag The Dog Obama vs. Defense Secretary Robert Gates | Main | Beauty With Brains (Sarah Palin) vs. The Beast America Hater (Obama ) ~ Sarah Talks to Greta Van Susteren About Obama's Libya Speech »
March 29, 2011
Coming Soon To A Military Base Newsstand: Magazine For Gay Soldiers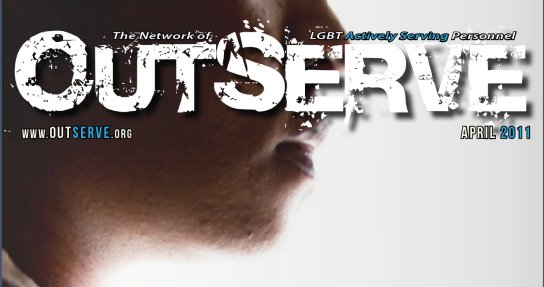 Coming Soon To A Military Base Newsstand: Magazine For Gay Soldiers

Underground network of 'over 2,900 LGBT military personnel' launches magazine to 'let all the gay, lesbian, bi, and trans members currently serving know that they are not alone'
Barack Obama signed the repeal of the Clinton era's "Don't Ask, Don't Tell" policy and that has cleared the way for gays to serve openly in the military. But with that has come something Washington likely never envisioned — a publication catered to currently-serving LGBT military members offered on military bases.
The magazine is launched by OutServe, a group that describes itself as an "underground network of over 2,900 LGBT military personnel," and according to the group's co-director, an active-duty Air Force officer who goes by the pseudonym JD Smith, one of the aims of the publication is to "let all the gay, lesbian, bi, and trans members currently serving know that they are not alone."
The first edition of the magazine is available online and has a heavy focus on the repeal and its implementation. The first print edition will be available next month on newsstands at some military bases.
"Our goal is to have our next version available in print, at some of the larger military bases," JD Smith said in a release. "Visibility is key. We are not about highlighting our differences, but demonstrating how LGBT troops are proud soldiers, sailors, airmen, Coasties, and Marines just like everyone else."

.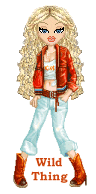 Wild Thing's comment........

If you can stand it check it out and once it loads just scroll down the page. augh!!!!
Posted by Wild Thing at March 29, 2011 05:50 AM
---
Comments
With the stroke of a Pen, this AH has destroyed the most effective Military Force in the entire world. Now this is what you get, self-serving, Gay Agenda promoting, Misfits that are better off in the closet. God help us.
Posted by: Mark at March 29, 2011 08:05 AM
---
This is JUST sick. And hey, JD Smith, leave the Marines out of your sleeze statements.
In my years, I have heard of only two gay M_rines; they are both deceased. Get my message?
Posted by: Steve Gaston at March 29, 2011 09:41 AM
---
Will this magazine have a centerfold? Ugh! Now that gays can openly serve watch them file lots of lawsuits over discrimination. This new policy is going to lead to a lot of problems for the military. obama must have a thing for gays as he put two lesbians on the SCOTUS.
Posted by: TomR,armed in Texas at March 29, 2011 11:20 AM
---
Thank you Mark, Steve and Tom. This is still shocking to me that people even would demand this. I have such tremendous respect for our troops and they deserve better then to have this forced on them.
Posted by: Wild Thing at March 30, 2011 12:53 AM
---