« Islam Follower Bombs Bus Stop In Jerusalem, 1 Killed and 31 Injured ~ Jew Hater Muslim Obama Uses This To Bash Israelis | Main | Obama Locked Out Of White House ~ LMAO »
March 24, 2011
Camp Lejeune Marines To Libya To Strike At Qadhafi Forces But Remember Liar in Chief Obama Had Said No Ground Troops~ Rack Up ANOTHER Obama LIE
Obama on Libya: U.S. will not deploy ground forces
""I also want to be clear about what we will not be doing. The United States is not going to deploy ground troops into Libya..."

Camp Lejeune Marines To Libya To Strike At Qadhafi Forces

ONSLOW COUNTY -- We've seen Camp Lejuene Marines in Iraq and Afghanistan and now they are joining the fight against Libya.
About 2,200 Marines from the 26th Marine Expeditionary Unit will take part in support operations based aboard USS Kearsarge at sea. Those support operations have thus far included air strikes and one rescue operation. The overall mission is to help end the violence directed at the Libyan people.
"In Libya right now they are doing exactly what we need them to do. They are doing what they are told and right now that's protecting Libyan people against Qadhafi forces," said Captain Timothy Patrick, a Marine with the 26th MEU.

UPDATE: Conditions set forth by the U.N. Security Council towards resolving the unrest in Libya included the removal of Libyan Leader Muammar al-Qadhafi's forces from Ajdubiyah. These latest strikes by the MEU aimed at preserving the sanctity of the city and the safety of the civilians within it. In an effort to safeguard the Libyan populace and infrastructure in and around the city of Ajdabiyah from further attacks by regime forces, 26th MEU, as part of Joint Task Force Odyssey Dawn, launched a second round of strikes by AV-8B Harrier jump jets.
"Our primary concern was ensuring the people inside Ajdubiyah were safe from Qadhafi's artillery and tanks," said Col. Mark J. Desens, commanding officer of 26th MEU. "Everything we are seeing following these strikes indicates that his forces are now less capable of threatening the town than before."

Patrick said that Marines from the 26th MEU are coming on the end of their deployment. They will be replaced with Marines from the 22nd MEU.
A press release from the 26th MEU reads, in part:
"Protecting the innocent and conducting combined operations are what we are designed to do, our forces are doing both as part of the U.S commitment to protect Libyan citizens."
.
UPDATE:
ADDITIONAL 400 MORE MARINES Head Toward Libya
The Pentagon is sending an additional 400 Marines to join the amphibious assault ship Kearsarge near North Africa in response to the unrest in Libya, Pentagon officials said Tuesday.
Defense Secretary Robert Gates ordered the Kearsarge and the amphibious transport dock Ponce to move from the U.S. Central Command region into the Mediterranean Sea to provide the capability for evacuation or humanitarian aid.
"We are obviously looking at a lot of options and contingencies," Gates said Tuesday at a Pentagon briefing.

.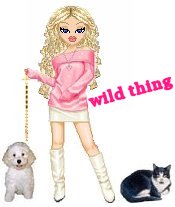 Wild Thing's comment........
Obama is sending Marines to Libya to protect the al qaeda fighters...Madness. Complete madness! Obama is turning our Marines into a bodyguard service for our enemies.

"Libyan people" is MSM-speak for "Al Qaeda"
The UN sanctioned it... so the UN is basically controlling our military.
"Al Qaida commander backs Libyan rebels in message"

Abu Yahya al-Libi urges anti-Gaddafi forces not to retreat; reports of mutiny among Gaddafi forces slowing attack on rebel-held Misrata.
A senior member of al Qaida urged Libyan rebels to continue their fight against Muammar Gaddafi and warned of the consequences of defeat, in a videotaped message posted on Jihadi websites, the Qatar-based Gulf News reported on Sunday.
The message from Libya native, Abu Yahya al-Libi, marked the first time a top ranked al Qaida commander had commented on the uprising in Libya.

....Thank you Mark for sending this to me.


Mark
3rd Mar.Div. 1st Battalion 9th Marine Regiment
1/9 Marines aka The Walking Dead
VN 66-67


Posted by Wild Thing at March 24, 2011 06:55 AM
---
Comments
They are calling it an MEU(Marine Expeditionary Force) about 6 Infantry companies, Support, logistics, Artillery, and probably Tanks and other weapons. What is there assignment? what are the ROEs?
Now today, I just read Britain is sending British Marines too, and the Dutch are sending some. So what is the defined goals, exit strategy. This is going to be a major Clusterf** k.
So in Afghanistan we are fighting the same enemy we are going to protect in Lybia. Is it me or is this a bunch of BS.

Posted by: Mark at March 24, 2011 08:34 AM
---
Oh my Good Lord. Let's pray hard for these Marines and for America. This is becoming a freaking nightmare. Que usque tandem abutere, Obama, patientia nostra????
Posted by: Eddy Burke at March 24, 2011 11:28 AM
---
Once again,the coward in charge has proven he is the true enemy of the American people.
Posted by: Eddie (Enemy of the State) at March 24, 2011 11:41 AM
---
Now now Bear Nation I told you that Libtards are never wrong nor are we worthy of questioning or second guessing Dr Zhicago and his Baracksheviks!
I doubt the Leathernecks will be allowed... AMMO, eh? How about not being allowed to fire their weapons without being fired upon first?
Posted by: darthcrUSAderworldtour07 at March 24, 2011 01:29 PM
---
Another land war for us in the ME? If Qadhafi is overthrown I fear the Muslim Brotherhood will take over and give the world another Iran complete with Ayatollas. Please let's let the muzzies kill each other.
Posted by: TomR,armed in Texas at March 24, 2011 05:37 PM
---
If only it were just patience, Eddy Burke.
He's abusing so much more than our patience.
We simply have no business there at all.
Posted by: Carlos at March 24, 2011 09:18 PM
---
This could open the door for Impeachment...
Posted by: Gator at March 24, 2011 09:51 PM
---
Thank you so much. I agree, prayers big time for our troops. This is another one of obama's nightmares and since he is not even close to being a leader there is ever more concern for our troops deployed and obama's horrible R.O.E.'s. He darn sure better let them have bullets unlike what he did in Afghanistan.
Posted by: Wild Thing at March 25, 2011 05:29 AM
---