« Beauty With Brains (Sarah Palin) vs. The Beast America Hater (Obama ) ~ Sarah Talks to Greta Van Susteren About Obama's Libya Speech | Main | Florida Gov. Rick Scott Met With Convicted Terrorist Supporter Ahmed Bedier Yesterday At The 3rd Annual Florida Muslim Capitol Day ~ Gov.Scott Should Have Said NO Way! »
March 30, 2011
Besides The Enemies Of America In Our White House ~ DHS and FBI Say There Might Be Terrorists Among Us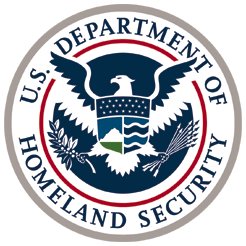 Terrorists might be among us
They could be the people on the bus seat across the aisle, or the neighbors: members of East African groups that a recently released government memorandum says are "ready to die for the cause."
The FBI and Homeland Security Department don't know where they all are. And it's unclear if they know how many arrived.
But in a rare admission, a Justice Department memo and other documents obtained by the San Antonio Express-News say federal authorities know terror suspects are in this country and know who allegedly helped bring them here through Mexico and Texas: a Somali man in custody near San Antonio.
According to the news report, the FBI has been trying to untangle a web of contacts surrounding a man named Ahmed Muhammed Dhakane, 24, who has been in custody since 2008, and is considered a "national security threat."
New documents "paint him as a facilitator of groups accused of funding terrorism. They also allege he smuggled potential terrorists here." Some of the people he smuggled into the U.S. may still be roaming American streets.
Five of Dhakane's clients are listed in the memo — Mohamded Ma'alin, Mohammed Ereg, aka "Idris," Hassan Yare and two whose last names authorities didn't know: Adani and Abirizak, aka "Al Qaeda."
Three of them are known to have entered the U.S., according to the memo.
Full story CLICK HERE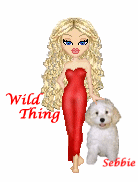 Wild Thing's comment........
But, but, Obama and Janet told us....The Mexican border is more secure than it has ever been." If or when there is another attack the blood will be on Obama and Nappy and the rest of the DEMOCRATS that kept that border porous.
The FBI and Homeland Security Department don't know where they all are. And it's unclear if they know how many arrived.
How about checking the mosques, the training camps, and CAIR.
Don't you just love how they have this news and then no photo from DHS and the FBI what the terrorists look like.

With all the Muslim training camps we have found out about and all the Muslims that obama has brought in, I would think there are a lot more terrorists in our country then this article talks about.

Besides the fact that Obama wants to destroy America,Obama and his administration is the most incompetent administration that has ever been.
Posted by Wild Thing at March 30, 2011 04:45 AM
---
Comments
Those two are either liars or too stupid to know better. Sheriff Joe. Launch a huge raid of his county with his air posse, and groups on the ground. Its too bad he doesn't have a couple of A-10's.
Posted by: Mark at March 30, 2011 07:11 PM
---
Mark, Sheriff Joe would be great to do that. I would go for that for sure.
Posted by: Wild Thing at March 31, 2011 03:58 AM
---
Oh, they mean TEA Patiers and anyone with a Don't Tread on Me flag.
Posted by: Anonymous at March 31, 2011 09:38 PM
---