« American Combat Troops To Get Gay Sensitivity Training Directly On The Battlefield | Main | Chief of Bullies ( toward Main Stream America) Obama Reaching Out To Gay Students To Hold Anti-bullying Conference »
March 01, 2011
Beautiful Actress Jane Russell, Film Star of '40s, '50s, Dies at 89
.

LOS ANGELES -- Jane Russell, the busty brunette who shot to fame as the sexy star of Howard Hughes' 1941 Western "The Outlaw," died Monday of respiratory failure, her family said. She was 89.
Although Russell made only a handful of films after the 1960s, she had remained active in her church, with charitable organizations and with a local singing group until her health began to decline just a couple weeks ago, said her daughter-in-law, Etta Waterfield. She died at her home in Santa Maria.
"She always said I'm going to die in the saddle, I'm not going to sit at home and become an old woman," Waterfield told The Associated Press. "And that's exactly what she did, she died in the saddle."
Hughes, the eccentric billionaire, put her onto the path to stardom when he cast her in "The Outlaw," a film he fought with censors for nearly a decade to get into wide release.
With her sultry look and glowing sexuality, Russell became a star before she was ever seen by a wide movie audience. The Hughes publicity mill ground out photos of the beauty in low-cut costumes and swim suits, and she became famous, especially as a pinup for World War II GIs.

By that time she had become a box-office star by starring with Bob Hope in the 1948 hit comedy-Western "The Paleface."
Although her look and her hourglass figure made her the subject of numerous nightclub jokes, unlike Monroe, Rita Hayworth and other pinup queens of the era, Russell was untouched by scandal in her personal life. During her Hollywood career she was married to star UCLA and pro football quarterback Bob Waterfield.
"The Outlaw," although it established her reputation, was beset with trouble from the beginning. Director Howard Hawks, one of Hollywood's most eminent and autocratic filmmakers, rankled under producer Hughes' constant suggestions and finally walked out.
"Hughes directed the whole picture -- for nine bloody months!" Russell said in 1999.
She was born Ernestine Jane Geraldine Russell on June 21, 1921, in Bemidji, Minn., and the family later moved to the San Fernando Valley in Los Angeles.

.
At the height of her career, Russell started the "Hollywood Christian Group", a weekly Bible study at her home which was arranged for Christians in the film industry.
Russell appeared occasionally on the Praise The Lord program on the Trinity Broadcasting Network, a Christian TV channel based in Costa Mesa, Cali.
Russell was at times a prominent Republican Party member who attended Dwight Eisenhower's inauguration with other notables from Hollywood Lou Costello, Dick Powell, June Allyson, Anita Louise and Louella Parsons.
During World War II and after she spent time touring air bases and army camps with Bob Hope-entertaining the soldiers and refreshing them with hope and light-hearted humor. "It was wonderful to work with Bob," Jane comments wistfully, "And we felt such a sense of privilege about our work with the troops."
.

Hollywood Actress Declares Herself 'Right Wing Christian Bigot'

February 3, 2003
Arlington, Va. (CNSNews.com) - Veteran Hollywood Actress Jane Russell declared herself a "mean-spirited, narrow-minded, right-wing Christian bigot" to a crowd of conservative activists on Saturday.
The retired actress was making the point that she is tired of Christian conservatives being labeled intolerant when they stand up for their beliefs.
Russell's comments received enthusiastic applause at the Conservative Political Action Conference (CPAC) in Arlington, Va.
The 81-year-old Russell, who spoke on a panel called "Hollywood Needs Adult Supervision," explained that her son chides her for using the term 'bigot,' but she insists on doing so.
"My son said, 'Mother you can't say the word bigot because that has to do with nationalities and things.' I said, 'No darling, it's a verb. It means I can't stand these people who are trying to take the Ten Commandments off the wall, take prayer out of school and... take prayer out of football games.' It's too ridiculous," Russell said.
"The Lord put this country together or we wouldn't be like we are," she added.
Russell, a former pin-up girl from the 1940s and 1950s who starred in such films as "Outlaw" and 1953's "Gentlemen Prefer Blondes" with Marilyn Monroe, now serves as an advocate for children.
Russell noted how Hollywood's political affiliations have changed since her heyday.
"I have always been a Republican, and when I was in Hollywood long ago, most of the people there were Republican. The studio heads were all Republican, my boss, [billionaire producer] Howard Hughes, was a raving Republican, and we had a motion picture code in those days so they couldn't do all this naughty stuff," Russell said.
"We had John Wayne, we had Charlton Heston, we had man named Ronald Reagan, we had [Robert] Mitchum, Jimmy Stewart, Clark Gable," she added.
In an interview with CNSNews.com,\b Russell explained why she believes present-day Hollywood has become so liberal.
"I think the 60's have happened between when I was there and now. A lot of the actors and actresses, their parents were 60's people and they just have a Democratic left wing - [they] flipped," Russell said.
Asked what she thinks of present-day Hollywood liberals such as George Clooney, Susan Sarandon and Sean Penn, Russell quipped, "I think they're not well."

.
June 21, 2010

Some great American assets just keep on keepin' on. Classic movie goddess Jane Russell — at age 89 — will be part of the burgeoning cast for Troopathon 2010, an 8-hour live broadcast from the Richard M. Nixon Presidential Library. The event to raise money for care packages sent to troops in Iraq and Afghanistan was organized by Move America Forward — a grass-roots pro-troop group.
.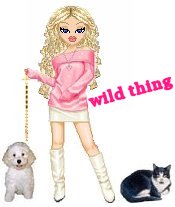 Wild Thing's comment.........
She was a conservative and taped a number of commercials for Republican candidates in primary elections some years ago. She became an adoption advocate and staunchly pro-life .
Jane Russell, Bob and Delores Hope were all good buddies.

Asked what she thinks of present-day Hollywood liberals such as George Clooney, Susan Sarandon and Sean Penn, Russell quipped, "I think they're not well."
LOL - a nice way of putting it!
Thank you, Jane! God bless her.
Posted by Wild Thing at March 1, 2011 05:55 AM
---
Comments
I knew nothing of Jane Russell's political and religious background. I knew she had been a favorite of Howard Hugh's and that she toured with Bob Hope. Of course I knew about her movies and her sexy personna. In fact I think Hughs had a special bra designed for Jane Russell.
Her take on why Hollywood changed from conservative to liberal is interesting.
Posted by: TomR, armed in Texas at March 1, 2011 11:39 AM
---
yeah, this is all new to me too. Glad to see she was one of us Right-wing biggots. Like Charlton Heston said, when asked about George Clooney, he said, ''Its ashame Class skips a generation". the great ones are all becomeing a memory.
Posted by: Mark at March 1, 2011 03:35 PM
---
Tom, so true, she said it perfectly how Hollywood has changed.
Mark, me too , was so glad to see what she had to say about politics etc.
Posted by: Wild Thing at March 2, 2011 06:12 AM
---