« Libyan Rebel Commander Admits His Fighters Have al-Qaeda Links | Main | Obama May Supply Gaddafi Rebels With Weapons »
March 27, 2011
'Al-Qaeda snatched missiles' in Libya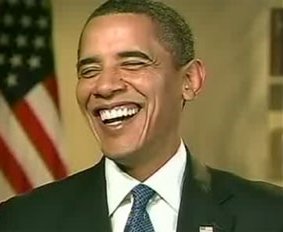 'Al-Qaeda snatched missiles' in Libya
AFP from correspondents in Paris

AL-QAEDA'S offshoot in North Africa has snatched surface-to-air missiles from an arsenal in Libya during the civil strife there, Chad's President says.
Idriss Deby Itno did not say how many surface-to-air missiles were stolen, but told the African weekly Jeune Afrique that he was "100 per cent sure" of his assertion.
"The Islamists of al-Qaeda took advantage of the pillaging of arsenals in the rebel zone to acquire arms, including surface-to-air missiles, which were then smuggled into their sanctuaries in Tenere," a desert region of the Sahara that stretches from northeast Niger to western Chad, Deby said in the interview.
"This is very serious. AQIM ( al-Qaeda in the Islamic Maghreb ) is becoming a genuine army, the best equipped in the region," he said.

His claim was echoed by officials in other countries in the region who said that they were worried that al-Qaeda in the Islamic Maghreb (AQIM) might have acquired "heavy weapons", thanks to the insurrection.
"We have sure information. We are very worried for the sub-region," a Malian security source who did not want to be named said.

AQIM originated as an armed Islamist resistance movement to the secular Algerian government.
It now operates mainly in Algeria, Mauritania, Mali and Niger, where it has attacked military targets and taken civilian hostages, particularly Europeans, some of whom it has killed.
"We have the same information," about heavy weapons, including SAM 7 missiles, a military source from Niger said.
"It is very worrying. This overarming is a real danger for the whole zone," he added
"AQIM gets the weapons in two ways; people go and look for the arms in Libya to deliver them to AQIM in the Sahel, or AQIM elements go there themselves."

Elsewhere in the interview, Chad's president backed the assertion by his neighbour and erstwhile enemy Libyan leader Muammar Gaddafi that the protests in Libya have been driven in part by al-Qaeda.
"There is a partial truth in what he says," Deby said.
"Up to what point? I don't know. But I am certain that AQIM took an active part in the uprising."

After years of tension between the two nations, which were at war during part of the 1980s, Deby has more recently maintained good relations with Gaddafi.
The Chadian leader described the international military intervention in Libya, launched a week ago by the United States, France and Britain, as a "hasty decision".
"It could have heavy consequences for the stability of the region and the spread of terrorism in Europe, the Mediterranean and the rest of Africa," he cautioned.

Deby denied assertions that mercenaries had been recruited in Chad to fight for Gaddafi, though some of the several thousand Chad nationals in Libya may have joined the fight "on their own".
.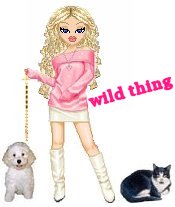 Wild Thing's comment........
So could the plane we lost have been shot down?

And check out this video, very important!! Here is another shining example of our so-called CIC ( obama) handing OUR weapons - ammo, missiles, rockets, thousand of gallons of gas - to the Taliban...by obama who is has been protecting since almost day one - with his new ROE which have resulted in DOUBLE the number of our troop KIA from the first month of taking office.
From April of 2010.....Taliban Take Over Former U.S. Base in Korengal Valley
.
Posted by Wild Thing at March 27, 2011 07:48 AM
---
Comments
Dr. Zhicago's MISTER ED smile?
Posted by: darthcrUSAderworldtour07 at March 27, 2011 08:58 AM
---
Darth, hahahahaha good one, your right he really looks like a horse.
LOL
Posted by: Wild Thing at March 28, 2011 04:33 AM
---