« Obama Seeks to Restrict 2nd Amendment Without Congressional Approval ~ Most Anti-Gun President in US History | Main | Obama Nominee For Deputy Budget Director Heather Higginbottom Fails At Trying To Defend Obama's Budget Deception »
March 17, 2011
~ Happy St Patrick's Day!! ~

Celtic Woman performing Danny Boy.

.
The Butcher Boy - Clancy Brothers and Tommy Makem

.

An Irish man walks into a pub. The bartender asks him, "what'll you have?" The man says, "Give me three pints of Guinness please."
So the bartender brings him three pints and the man proceeds to alternately sip one, then the other, then the third until they're gone. He then orders three more.
The bartender says, "Sir, I know you like them cold. You don't have to order three at a time. I can keep an eye on it and when you get low I'll bring you a fresh cold one."
The man says, "You don't understand. I have two brothers, one in Australia and one in the States. We made a vow to each other that every Saturday night we'd still drink together. So right now, my brothers have three Guinness Stouts too, and we're drinking together.
The bartender thought that was a wonderful tradition.
Every week the man came in and ordered three beers. Then one week he came in and ordered only two. He drank them and then ordered two more.
The bartender said to him, "I know what your tradition is, and I'd just like to say that I'm sorry that one of your brothers died."
The man said, "Oh, me brothers are fine - I just quit drinking."
.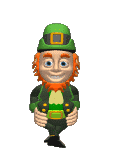 What's Your Leprechaun Name?

My Leprechaun Name Is: Midge Rainbowchaser
hahahahaha

.

May your neighbor respect you,
Troubles neglect you,
The angels protect you,
And Heaven accept you.
.


Into a Belfast pub comes Paddy Murphy, looking like he'd just been run over by a train. His arm is in a sling, his nose is broken, his face is cut and bruised and he's walking with a limp.
"What happened to you?" asks Sean, the bartender.
"Jamie O'Conner and me had a fight," says Paddy.
"That little shit, O'Conner," says Sean, "He couldn't do that to you, he must have had something in his hand."
"That he did," says Paddy, "a shovel is what he had, and a terrible lickin' he gave me with it."
"Well," says Sean, "you should have defended yourself, didn't you have something in your hand?"
"That I did," said Paddy... "Mrs. O'Conner's breast, and a thing of beauty it was, but useless in a fight."

.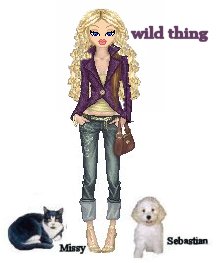 Wild Thing........

LOL I love the Irish jokes and their humor. And the music is fantastic!!!

As sure as the shamrocks are growing in the land which the Irish all love, as sure as the lakes of Killarney reflect the blue heavens above-as sure as the warmhearted Irish all pay honor to Saint Patrick too, I'm wishing you all "top o'the morning" and happiness, always, for you all. For each petal on the shamrock this brings a wish your way~~good health, good luck and happiness for today and every day.
A special toast to Tom's Grandma who was Irish and to Mark and his Irish relatives and each one of you. Today we are all Irish.
(((hug)))
HAPPY ST. PATRICK'S DAY!!!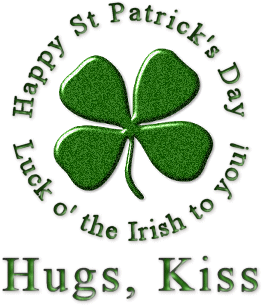 Posted by Wild Thing at March 17, 2011 05:55 AM
---
Comments
Aye, Lassie, and "all the same to you, m'dear friend"!!! ;)
Posted by: jan at March 17, 2011 09:11 AM
---
A quarter century later, the U.S. and Canada are still enjoying mutually the fruits of the Reagan-Mulroney "Shamrock Summit":
http://www.worldtribune.com/worldtribune/WTARC/2011/mz0212_03_01.asp
From March 17, 1985 in Quebec City, the Shamrock Summit with Irish descendants Brian Mulroney and Ronald Reagan singing "When Irish Eyes Are Smiling":
Posted by: Carlos at March 17, 2011 10:03 AM
---
Begorrah, tis a great day ta be Irish, milass
Posted by: Sean at March 18, 2011 01:34 AM
---
Jan, thank you...love ya.
Carlos, oh wow I did not know that, thank you so much.

Sean, heh heh thank you.
Posted by: Wild Thing at March 18, 2011 01:38 AM
---