« Obama Blocking 103 Gulf Drilling Permits | Main | Obama in Contempt Over Gulf Drill Ban, Judge Rules »
February 04, 2011
'Systematic Targeting' of Journalists in Egypt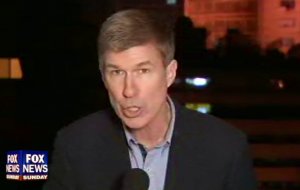 Greg Palkot
Fox News John Roberts reports on Greg Palkot And Crew Severely Beaten, Hospitalized In Cairo
"They were forced to leave their position when a Molotov cocktail was thrown at it, a large fire erupted, they were forced to flee. They ran out and ran right into the pro Mubarak crowd and were severely beaten and had to be taken to the hospital, spent the night in the hospital. The extent of their injuries was fairly grave, however, they have been released from the hospital. Palkot was beaten badly and Wiig may have a broken jaw.

Violence between pro- and anti-government factions in Egypt has spilled over to Western journalists covering the unrest.
Several journalists have been attacked or threatened, including Fox Business Network's Ashley Webster and Fox News' Greg Palkot.

Webster tells Fox News that security burst into his hotel room and forced the cameraman off the balcony, shouting that they will kill them.
"This crowd has been very angry toward journalists," he told Fox News.

Greg Palkot was hospitalized after being severely beaten by Egyptian protesters.
Greg Palkot, covering the growing violence at Tahrir Square, was also confronted by several pro- and anti-government protesters. In the middle of the chaos, Palkot said that 30 rioters, with the help of an Egyptian military officer, fended off a large crowd of people and allowed Palkot and his cameraman to slip down a back alley and into a small hotel.
The White House is calling on the Egyptian government to immediately release any journalists who have been detained in the course of covering the country's political unrest, saying the "systematic targeting" of reporters is "totally unacceptable."
The Obama administration strongly condemned the behavior of pro-government supporters, after a number of international journalists -- including Fox Business Network's Ashley Webster, and Fox News' Greg Palkot and Olaf Wiig -- were attacked, intimidated and in some cases jailed in Cairo. As pro- and anti-government demonstrators continue to clash, those covering the historic events have apparently become a target as well. The Obama administration claimed the acts were part of a concerted campaign.
"This also is completely and totally unacceptable," White House Press Secretary Robert Gibbs said aboard Air Force One Thursday. "Any journalist that has been detained should be released immediately. We need to be clear that the world is watching the actions that are being taken right now in Egypt."
Secretary of State Hillary Clinton also called on the country's government and army to provide protection. "Freedom of assembly, freedom of expression and freedom of the press are pillars of an open and inclusive society. It is especially in times of crisis that governments must demonstrate their adherence to these universal values," she said.
Earlier, State Department spokesman P.J. Crowley condemned the intimidation.
"There is a concerted campaign to intimidate international journalists in Cairo and interfere with their reporting," Crowley tweeted.
Webster told Fox News that security burst into his hotel room and forced the cameraman off the balcony, shouting that they will kill them.
"This crowd has been very angry toward journalists," he told Fox News.

The Egyptian government has accused media outlets of being sympathetic to protesters who want Egyptian President Hosni Mubarak to quit now rather than complete his term as he has pledged.
The Greek daily newspaper Kathimerini said its correspondent in Cairo was hospitalized with a stab wound to the leg after being attacked by pro-Mubarak demonstrators in central Tahrir Square. He has been released. A Greek newspaper photographer was also beaten.
The injured Greek journalist, Petros Papaconstantinou, said on Kathimerini's website that: "I was spotted by Mubarak supporters. They ... beat me with batons on the head and stabbed me lightly in the leg. Some soldiers intervened, but Mubarak's supporters took everything I had on me in front of the soldiers."
The Qatar-based pan-Arab broadcaster Al-Jazeera said in an e-mail that three of its journalists were detained by security forces and another was reported missing. Egyptian authorities have complained the network's round-the-clock coverage was slanted toward protesters and could encourage more unrest.

Reporters Without Borders issued a statement Thursday condemning the actions of pro-Mubarak supporters.
"This has gone beyond censorship. This is now about ridding Cairo of all journalists working for foreign news media," the group said.
The leaders of France, Germany, Britain, Italy and Spain said in a joint statement that the "attacks against journalists are completely unacceptable."

Turkey's state broadcaster TRT, said its Egypt correspondent, Metin Turan, was beaten by a group of around 15 pro-Mubarak demonstrators with batons and lost a tooth in the attack. His camera, money and cell phone were stolen.
Three other Turkish journalists were also stopped and roughed up near Tahrir square, TRT said.
Polish state television TVP said that two of its crews were detained in Cairo. One was released after one of its camera's was smashed, it said.
CNN's Anderson Cooper and two Associated Press correspondents were also roughed up in the crowd.

Reporter Jean-Francois Lepine of Canada's CBC all-French RDI network said that he and a cameraman were surrounded by a mob that began hitting them, until they were rescued by the Egyptian army.
"Without them, we probably would have been beaten to death," he said.
Egypt: ABC News Reporter Brian Hartman Threatened With Beheading

A group of angry Egyptian men carjacked an ABC News crew and threatened to behead them today in the latest and most menacing attack on foreign reporters trying to cover the anti-government uprising.
Producer Brian Hartman, cameraman Akram Abi-hanna and two other ABC News employees were surrounded on a crowded road that leads from Cairo's airport to the city's downtown area.
While ABC News and other press agencies had been taking precautions to avoid volatile situations, the road to the airport had been a secure route until today. One of their two vehicles was carrying cameras and transmission equipment strapped to the roof, indicating they were foreign journalists.
Hartman says it was only through the appeal of Abi-hanna, who is Lebanese and a veteran ABC cameraman, that they were saved from being killed or severely beaten.
"We thought we were goners," Hartman said later. "We absolutely thought we were doomed."
Word of their harrowing ordeal came in a Twitter message from Hartman that stated, "Just escaped after being carjacked at a checkpoint and driven to a compound where men surrounded the car and threatened to behead us."
"The men released us only after our camera man appealed to the generous spirit of the Egyptian people, hugging and kissing an elder," he added in a subsequent tweet.
David MUIR: "In the last 24 hours at least 100 journalists and reporters have been attacked"
.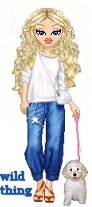 Wild Thing's comment........
I do hope that Greg Palkot and Wiig weren't injured as badly as it sounds. I really respected Greg Palkot for speaking up about our troops during the Abu Ghraib aftermath.

Here is FOX New Greg Palkot blog

And Fox News Channel journalist Olaf Wiig is the same man who was kidnapped and held hostage in Gaza with Steve Centanni. They were both released after a forced on-camera conversion to Islam, along with the rumored $2 Million in ransom paid by Fox News. And now this, how horrible and they go back into the den with evil again.
Posted by Wild Thing at February 4, 2011 04:50 AM
---
Comments
Anderson Cooper has a video tape of His "assault" he supposedly got hit in the head 10 times. There wasn't a mark on him. Make me curious who punched out Anderson Cooper...The Pillsbury Dough Boy.
I left that note on CNN website and it didn't last 5 minutes before it was removed. How much can be believed from the main stream media.
Posted by: Mark at February 4, 2011 11:18 AM
---
I agree WT, Greg Palkot is someone I like listening to. They need to move out and use other sources. It is too dangerous there for an American right now. Gotta admire their courage.
Posted by: Jim at February 4, 2011 07:30 PM
---
Mark, WOW that was great, I am proud of you for putting that at the CNN website. Good point too,I was looking at him too and wondering ...hmmmm to times and I see nothing that even looks like it.
Posted by: Wild Thing at February 5, 2011 01:29 AM
---
Jim, thank you, I agree he is a good guy, it really is dangerous and I can't think of any journalist that is trained for any kind of defense in bad situations.
Posted by: Wild Thing at February 5, 2011 01:31 AM
---