« Speaker John Boehner: Obama's Budget Will Destroy Jobs By "Spending Too Much, Borrowing Too Much and Taxing Too Much" | Main | Who Is Most Clueless---The Administration Or The Media? by Dr. Alan Bates, MD. »
February 14, 2011
Some in Black Caucus Embrace GOP Member (Rep.Allen West) , But Others 'leery'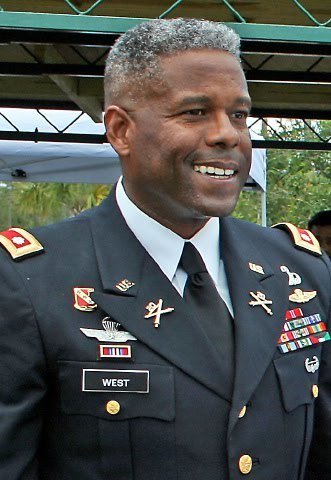 "For whatever reason, I'm a high profile freshman and the liberal left is absolutely terrified of me," West said. In fact, the Democratic Congressional Campaign Committee has already launched a radio campaign against him. "One thing you should never do is let a military man know he gets under your skin, cause I'm gonna exploit that," West said.
When in Washington when away from him home in Florida, West lives in a basement apartment in Washington, D.C. that he affectionately calls the "bat cave" -- an extension of his "batman" nickname from when he was a kid.
West's favorite item in his office is a painting of George Washington at Valley Forge.
A conservative lawmaker has made friends with liberal colleagues in the Congressional Black Caucus (CBC), but others are skeptical of him.
Some in the caucus have embraced freshman Rep. Allen West (Fla.), who is the first Republican to join the CBC since 1996.
Rep. Lacy Clay (D-Mo.), a CBC member, said, "He's not like what I've read, I'll say that. He seems to be cordial and friendly. He and I have developed a rapport."
Still, some are "leery" of West, according to a CBC member who requested anonymity.
West raised some eyebrows in a CBC meeting soon after the assassination attempt of Rep. Gabrielle Giffords (D-Ariz.).
After members expressed concern for their safety, West, a two-decade plus Army veteran, said members should consider carrying a concealed weapon.
In an interview with The Hill this week, West said, "They were talking about getting detailed security and I said, 'Well you just look in your state as far as getting a concealed weapons licensing,' which is something that I have. I think personal protection starts with yourself, but you just coordinate with local law enforcement to make sure you have collateral security at your events."

CBC member Rep. Jesse Jackson Jr. (D-Ill.) said West's suggestion didn't go over well, adding it was "frowned" on by other lawmakers.
Legislators in the CBC seem sensitive to reports highlighting controversial remarks attributed to West, including one recent statement that appeared to single out fellow CBC member Rep. Keith Ellison (D-Minn.) for his Muslim beliefs.
West argued that his initial comment that Ellison's beliefs "represent the antithesis of the principles upon which this country was established" were misconstrued. He said the comments were "not about his Islamic faith, but about his continued support of [the Council on American-Islamic Relations (CAIR)]."
CAIR is a controversial group whose critics have alleged that it has ties to Hamas.
West said the media's coverage of him has not affected his relationships with members of the CBC.
"It doesn't affect my relationship whatsoever. I define who I am – not someone with a pen and a pad. That's the most important thing. If folks want to continue to write the kind of foolishness and chicanery that they seem to be up to, let them do that," West said...
He said he has enjoyed being a part of the CBC, which consists of 43 members.
His decision to join CBC attracted headlines, which he has done often over the last several months.
West hired, and then quickly replaced, a chief of staff who has a history of inflammatory remarks. He said President Obama should put himself in harm's way when he visits U.S. troops in war zones. And the 50-year-old lawmaker earlier this month appeared with disgraced former Rep. Mark Foley (R-Fla.).
Conservative activists have praised West for his frank style and his commitment to cut government spending. West is the keynote speaker at the Conservative Political Action Conference this weekend.
CBC Chairman Emanuel Cleaver (D-Mo.) said West has been "no different than any other member."
"He's not alien to Democrats. He is a former military leader who probably speaks in a different tone than a majority of the CBC members on issues of the war and those old social issues that divide Democrats and Republicans," Cleaver said.

West joined the CBC to offer a different perspective and said his party label has not hindered his ability to fit in.
West indicated he is proud of the CBC, noting it has "a political influence across the entire spectrum. I mean, how often do you have a member of the CBC who's the keynote speaker of CPAC?"
GREAT article below. ~ Wild Thing


Rookie U.S. Rep. Allen West taking bulldog's approach

WASHINGTON — U.S. Rep. Allen West recoils at the word.
"I am not a freshman," the Florida lawmaker says. "I turned 50 yesterday. I spent 22 years in the United States military. I led troops in combat."

Only a month on the job, West is bucking the seen-not-heard advice given to new lawmakers. He is taking a bulldog approach, barreling to the top of political insiders' lists of the most vulnerable members of Congress. A complex figure, West is:
• A Republican who joined both the liberal Congressional Black Caucus and the rigidly conservative tea party caucus.
• A sharp-talker who rebuked the first elected Muslim lawmaker in Congress and accused his own party leaders of not working hard enough, not cutting the budget deep enough.
• A retired Army colonel with credentials to land an appearance on Meet the Press and regular spots on other national TV shows.
• A provocative speaker who on Saturday delivered the closing speech at a major gathering of conservative activists in Washington, a slot that had been Sarah Palin's before she canceled.
"We welcome the beliefs of others in America, but our co-existence must be based on a simple premise: When tolerance becomes a one-way street, it leads to cultural suicide. An American cultural value shall never be subjugated to any other as long as I have air in my lungs," West said, stirring thousands to their feet at the Conservative Political Action Conference.

It was 25 minutes of red meat, accusing China of using capitalism "as a weapon against us," pillorying "liberal progressivism," and saying the country needs to reclaim its Judeo-Christian values.
"I have goose bumps," Jane Lawler-Savitske, a 63-year-old tea party follower from Springfield, Va., said after the speech.
One-on-one, West seems detached from the wild campaign persona, the man who spewed invective toward President Barack Obama and "liberals," draped himself in tea party yellow, covered his flat top in a red-white-and-blue bandana, the YouTube sensation.
In white shirtsleeves and with bookish round glasses, West looks like a middle manager — except for the camouflage bag he carries instead of a briefcase. He barely gets animated during a 30-minute interview in his hyper-organized, seventh-floor office, which by coincidence is next to one held by the man who headed the 2010 Democratic campaign effort, Rep. Chris Van Hollen of Maryland.
"If we sit complacent and if we don't pay attention to what's going on right now, we will find ourselves once again becoming slaves to a tyrannical government," he said at a tea party rally. "You cannot stand down. You cannot stop being vigilant. And just as this T-shirt says … we must tell this government, 'Don't tread on me.' "

When the new Republican leaders of the House announced a work schedule that had members back in their districts more often, he complained to House Majority Leader Eric Cantor, "an unusual power play move by a freshman," as the Capitol newspaper the Hill put it.
"The American people are depending upon us to be up here and doing the business of righting the ship," he said.
He was also among freshman Republicans who criticized their leaders' budget-cutting effort, which initially fell far short of the $100 billion promised on the campaign trail. "You start to look like a back-tracker," West said.

The pressure caused budget officials to take another look, and gave weight to the 87 new Republican members. West seems determined to emerge as a voice for the group.
In January, West drew fire for saying that Rep. Keith Ellison, D-Minn., the first Muslim member of Congress, "really does represent the antithesis of the principles upon which this country was established." A group of religious leaders condemned West, who insisted he was referring to Ellison's support for the Council on American-Islamic Relations.
"One of the critical things that if we do not get beyond will end up destroying this country," West said, "is political correctness."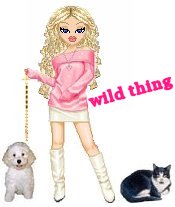 Wild Thing's comment........
I LOVE what he said to them about protection. heh heh That had to make them sit up ! There are just so many good quotes by him and because he takes a strong stand on things he will be in the news more often then some of the others.
Posted by Wild Thing at February 14, 2011 06:47 AM
---
Comments
I hope he stays a strong conservative. Too many go to congress with strong conservative values but end up watering them down to gain acceptance by the Democrats and the GOP.
Posted by: BobF at February 14, 2011 07:47 AM
---
If Col. West can keep the fire in his spirit, I think he will go far. Like Bob I hope West doesn't stray down the compromise trail.
Posted by: TomR at February 14, 2011 10:40 AM
---
I don't think LTC West has the word "compromise" in his vocabulary.
Posted by: Eddie (Enemy of the State) at February 14, 2011 11:18 AM
---
How come Army Officers don't get/rate a CIB?

Posted by: Mark at February 14, 2011 11:59 AM
---
CIB badge are awarded to infantry units (11B, and 18 series) engaged in combat for a period 24hrs or longer. Looks like Col West is an artillary officer. Does not mean he did not see combat and he is a great man, sure gets my vote
Posted by: Dave 18zulu at February 14, 2011 02:26 PM
---
I've been following him for some time and as someone else said, compromise is not in his vocabulary.....
Posted by: Dani at February 14, 2011 02:37 PM
---
Col. West is smart,black and conservative these facts make him the number one target for DNC attack in the next election. The conservative black from Connecticut did not fade to liberal instead Chris Dodd coordinated three million dollars of money coming from outside the state to push him out. JC Watts withstood a few elections but finally gave up. The Democrats work very hard to make sure that there are no black Republicans in office. Those of us who can afford it should set a little money aside for Allen West.
Posted by: Avitar at February 15, 2011 12:56 AM
---
Thank you everyone.

Avitar, thanks for mentioning JC Watts, your right on what happened. Watts is a good man and is missed. I wish he would come back again, maybe one day he will.
Posted by: Wild Thing at February 15, 2011 01:26 AM
---