« Hardline Muslim Cleric Anjem Choudary Wants Sharia Law in USA and He Plans Protest At WH | Main | Union Boss Trumka Talks to White House EVERY DAY and Visits a Couple Times A Week »
February 23, 2011
Somali Pirates Kill 4 American Hostages Off Somalia

Owners Jean and Scott Adam and two other people on board, Phyllis Macay and Bob Riggle, had been traveling with yachts participating in the Blue Water Rally since their departure from Phuket, Thailand.

CBS
The four Americans aboard a yacht hijacked by pirates off the coast of Somalia are dead.
Hijacked last Friday off Oman, the Quest was being piloted toward the Somali coast – and was being shadowed by a U.S. Navy warship.
CBS News national security correspondent David Martin reports that gunshots aboard the yacht were heard, and the warship took action.
All 4 Americans were dead, killed by their captors.

The bodies of the four Americans are on board the carrier Enterprise off the Horn of Africa, according to Central Command. The names of the Southern California couple are Scott and Jean Adam, boaters who were based out of Orange County.

Four U.S. Navy ships had been shadowing the Quest after it was taken over by the pirates, Mattis said. While negotiations were underway to gain the release of the Americans, U.S. forces responded to gunfire aboard the Quest. The four Americans had been shot, Mattis said.
Two of the pirates were killed by U.S. forces and 13 captured, Mattis said. After boarding the Quest, military personnel found the bodies of two other pirates. The incident occurred about 1 a.m. EST.
Four Americans Killed on Yacht Hijacked by Somali Pirates
Four Americans aboard a yacht hijacked by Somali pirates have been killed, Fox News has confirmed. U.S. forces responded to gunfire aboard the yacht Quest at approximately 1 a.m. Tuesday, but discovered all four hostages had been shot by their captors. Despite attempts to save their lives, all four hostages died of their wounds. "We express our deepest condolences for the innocent lives callously lost aboard the Quest," said Gen. James N. Mattis, U.S. Central Command Commander in a news release. Two pirates died during the confrontation and 13 were captured and detained, along with two pirates already in custody. U.S. forces also found the remains of two other pirates already dead aboard the vessel and believe a total of 19 pirates were involved in the hijacking. The yacht Quest was hijacked on Friday off the coast of Oman and U.S. forces had been closely monitoring the vessel.

They were part of a sailing race and had decided to make a side trip through the Indian Ocean. They sailed a lot and had sailed round the world a couple of times before that.
The couple always brought Bibles with them, not for distribution to the Islamic world, but to give to poor churches that they encountered when they stopped at port. They had been doing this for several years; it was a sailboat, so they probably didn't have thousands of Bibles with them, but just a small number to distribute to these churches which are often too poor to buy their own for their congregations.
The Adams have been sailing the world with a yacht full of Bibles since 2004.
The Adams -- who are members of the Marina del Rey Yacht Club in Marina del Rey, Calif. -- run a Bible ministry, according to their website, and have been distributing Bibles to schools and churches in remote villages in areas including the Fiji Islands, Alaska, New Zealand, Central America and French Polynesia.
.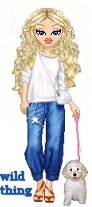 Wild Thing's comment........

They were actually out in the Indian Ocean - these pirates range as far as 600 miles away from their nests.
But it doesn't matter why the sailors were there. We cannot simply declare a part of the sea to be off-limits to all except Muslim pirates. IMO we cannot start treating the open sea like some pirate's personal fiefdom.
Also, the message must go out: mess with US citizens, get dead. But that's not going to happen with obama in office. We would have have to wait for the Islamist terrorist lover is out of OUR White House for that to happen.
Posted by Wild Thing at February 23, 2011 04:45 AM
---
Comments
I would imagine once the Navy determined the four Americans were dead, the warships trailing the pirate ships opened fire and blew them out of the water. The Enterprise launched fighter jets which tracked down other pirate ships and completely obliterated them from the face of the Earth. After all, Americans were attacked and killed on the high seas and our President wants to send a message to those who would attack Americans.
Oh, sorry. We don't have a real President in office, just a poser.
Posted by: BobF at February 23, 2011 07:40 AM
---
Those people used very poor judgement sailing in that part of the oceans. That being said, both the US and the UN and NATO forces should declare open season on pirates in the Indian Ocean. Of course it won't happen. I guess there will be costly civil trials for the 13 captured pirates.
The Russians executed a boatload of Somali pirates. Maybe we should just turn over patrols in the Indian Ocean to the Russian Navy. Problem solved.
Posted by: TomR at February 23, 2011 11:01 AM
---
I have been following this story, and I am incredulous as to the decision of these people to even venture into that part of the world.
That being said, I am also appalled by the lack of action by our State Department and of course our feckless President.
Since the beginning of History, those caught in the action of Piracy, have been summarily executed, most of the time, on the spot, ala the Russians, mentioned before.
Not the United States, under Obama. No first we ignore the situation, regarding the potential danger to American Citizens, next we "Monitor the Situation", that means we have the Navy trail behind and watch the Pirates execute the Americans. Our next move is to board the ship, "arrest the Pirates" and hold them over for a proper trial. No doubt we will also provide them with Legal Council. At this time we will also issue a "Strongly Worded Repremand to those Pirates".
Now, there we have solved the problem.Until the next incident, at which time we will repeat the process.
Remember when the American Soldiers were killed in Germany, by a bomb planted by Lybian Terroists? Remember also, President Reagan's reaction?
Remember Khadafi's reaction to the arrest and execution of Sadaam Husein?
That's when we had Presidents who knew how to act and were not afraid to do so.
Posted by: Sean at February 23, 2011 11:29 AM
---
Couple of Sniper teams would solve the problem, they have already killed 4 Americans, time to git R done.
Posted by: Mark at February 23, 2011 04:17 PM
---
Maybe we should just turn over patrols in the Indian Ocean to the Russian Navy. Problem solved.
Outstanding idea, TomR...outstanding.
Posted by: BobF at February 23, 2011 08:09 PM
---
GREAT input thank you all so much.
I was thinking more on how we should fight back, BUT the thing is what you all have pointed out is even more important.
These people that go into these areas are not using good judgement, I agree with what you all have said. Thank you so much!!!!
Posted by: Wild Thing at February 24, 2011 01:39 AM
---