« Progressives ( Democrats) Call for Lynching of Clarence Thomas | Main | Obama Blocking 103 Gulf Drilling Permits »
February 04, 2011
President Ronald Reagan: 100 years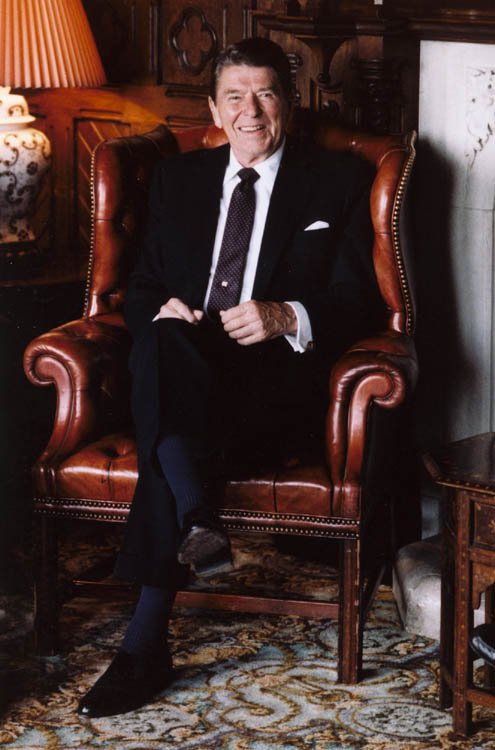 By Michael Giorgino
Giorgino is a retired Navy Surface Warfare Commander who lives in Coronado and practices law in San Diego.

Feb. 6, 2011 marks the 100th anniversary of Ronald Reagan's birth. Looking at his newborn son, Jack Reagan remarked, "He looks like a fat little Dutchman. But who knows, he might grow up to be president someday." From his earliest days, Ronald Reagan was a leader. His small town values, eloquence and charm were evident as an athlete, a lifeguard, a college class president, a sportscaster, and even as a Hollywood leading man.
Up until the early 1960s, Reagan had been a Democrat. But he came to see that the Democrat Party tended more and more toward a belief in big government and centralized authority. Reagan became a Republican and campaigned for Barry Goldwater in 1964. He gave a televised speech in which he spoke of limited government, economic freedom and peace through strength. Two years later, that message propelled Reagan into California's governor's mansion and, ultimately, into the White House.
I met Ronald Reagan in 1972 at the Republican Convention in Miami Beach, Fla. I was one of a few dozen Young Republican volunteers. Our grumpy handler was soon-to-be Watergate co-conspirator John Ehrlichman.
Reagan arrived in a summer suit, looking cool and comfortable in the 100-plus degree heat. He spoke briefly, we presented him with a T-shirt, and then he said: "It's not every day I get the opportunity to meet young people from all over the country, I'd love to take some questions."
Reagan began responding to our questions about the Vietnam War and about the anti-war riots raging outside the convention. Two, three, four questions, and hands kept popping up.
Ehrlichman stepped forward, looked impatiently at his watch, and said, "OK, last question."
Reagan snapped his head to the side and said, "John, do you have someplace you need to be?" "Well, er, yes ..." "Then why don't you go there," Reagan replied.
The governor asked us if there was someplace we needed to go (there wasn't). He took off his jacket and invited us to gather around on the ground. For the next hour, Ronald Reagan talked to us one-on-one about his vision of America. He warned us about the dangers of communism and all forms of totalitarianism. He spoke passionately about the virtues of economic liberty and freedom. He made clear his deep and abiding faith in mankind. And he told us we were the future and it was our responsibility to keep the torch of liberty alive.
I had the honor to serve in the U.S. Navy during the eight years of Ronald Reagan's presidency. I watched him inspire a renewed spirit of patriotism and pride in our armed forces. He transformed the long twilight struggle of the Cold War into the triumph of freedom around the world. The greatest honor of my military career was to be able to call that kind and extraordinary human being my commander-in-chief.
And what a thrill it was to join Nancy Reagan on July 23, 2004 at Naval Air Station North Island in welcoming the aircraft carrier USS Ronald Reagan (CVN-76) to her new homeport of San Diego. I was really touched when Mrs. Reagan told the thousands of uniformed men and women manning the rails, "I know my husband would want you to represent the best that this nation has to offer -- democracy, liberty and an abiding optimism for the future."
Ronald Reagan wanted peace, prosperity, and, above all, freedom for our country. But the greatest legacy of our "Great Communicator" was his eternal optimism. As dark as things seem at times, he believed that what is right will always eventually triumph. For Ronald Reagan, America remains a shining city on a hill whose greatest chapter is still to be written, for the best is yet to come.
Happy 100th birthday, President Reagan!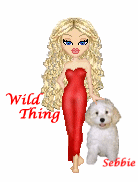 Wild Thing's comment.......

Wonderful tribute and memories. Thank you very much, and thank you also for your service Michael Giorgino to our country!
I am so grateful that Reagan was President in my lifetime.
This Sunday will be a celebration of Ronald Reagan.
A great quote by Reagan from 1988:
""Our party speaks for human freedom - for the sweep of liberties that are at the core of our existence. We do not shirk from our duties to preserve freedom so it can unfold across the world for yearning millions.
We believe that lasting peace comes only through strength and not through the goodwill of our adversaries.
We have a healthy skepticism of government - checking its excesses at the same time we're willing to harness its energy when it helps improve the lives of our citizens.
We have pretty strong notions that higher tax receipts are no inherent right of the Federal Government.
We respect the values that bind us together as families and as a nation.
I believe that God put this land between the two great oceans to be found by special people from every corner of the world who had that extra love of freedom that prompted them to leave their homeland and come to this land to make it a brilliant light beam of freedom to the world."
Posted by Wild Thing at February 4, 2011 04:45 AM
---
Comments
There is no way I can begin to articulate how much I admire Ronald Reagan and his accomplishments. Against a lot of adversity, he single handedly lifted America out of our "malaise" and went on to lead us to victory in both the Cold War and an economic crisis. I compare Reagan to Washington at Valley Forge.
We certainly need another Reagan/Washington right now. Perhaps God will continue to shine his light on America and provide us with a second real leader in a lifetime.
Posted by: TomR,armed in Texas at February 4, 2011 11:42 AM
---
I feel the same way, TomR.
Great post and story by Michael Giorgino.
Let's have many more pictures of our man, Wild Thing.
Posted by: Carlos at February 4, 2011 07:52 PM
---
Fond of his Irish American roots, Ronald Reagan never new the beautiful and talented all female ensemble of Celtic Woman, but I'm sure he would have approved, as do many of us here together with Wild Thing.
Here's Celtic Woman's Winter/Spring 2011 American tour dates and venues. Perhaps they're coming to a place near you:
Fri Feb 4 Lakeland, FL
Lakeland Center Arena
Sat Feb 5 Orlando, FL
Amway Center
Sun Feb 6 Ft. Lauderdale, FL
Broward Center
Tue Feb 8 Tallahassee, FL
Leon County Civic Center
Wed Feb 9 Jacksonville, FL
Times Union Center
Thu Feb 10 Melbourne, FL
King Center
Sat Feb 12 Macon, GA
City Auditorium
Sun Feb 13 Tupelo, MS
Bancorp South Arena
Mon Feb 14 New Orleans, LA
Mahalia Jackson PAC
Tue Feb 15 Biloxi, MS
Coast Coliseum
Wed Feb 16 Pensacola, FL
Civic Center Arena
Sat Feb 19 Clearwater, FL
Ruth Eckerd Hall
Sun Feb 20 Clearwater, FL
Ruth Eckerd Hall
Mon Feb 21 Savannah, GA
John Mercer Theater
Wed Feb 23 Atlanta, GA
Fox Theater
Thu Feb 24 Atlanta, GA
Fox Theater
Fri Feb 25 North Charleston, SC
North Charleston PAC
Sat Feb 26 Winston Salem, NC
Joel Coliseum
Sun Feb 27 Clemson, SC
Littlejohn Arena
Tue March 1 Asheville, NC
Thomas Wolf Auditorium
Wed, March 2 Salem, VA
Salem Civic Center
Thu March 3 Charlotte, NC
Ovens Auditorium
Sat March 5 Fayetteville, NC
Crown Center Theater
Sun March 6 Durham, NC
DPAC
Wed March 9 Baltimore, MD
France-Merrick PAC Hippodrome
Thurs March 10 Baltimore, MD
France-Merrick PAC Hippodrome
Fri March 11 Fairfax, VA
Patriot Center
Sat March 12 Uncasville, CT
Mohegan Sun
Sun March 13 Boston, MA
Wang Theater
Tue March 15 Manchester, NH
Verizon Arena
Wed March 16 Wallingford, CT
Oakdale Theater
Thur March 17 New York, NY
Radio City Music Hall
Fri March 18 Pittsburgh, PA
Consol Energy Center
Sat March 19 Trenton, NJ
Sun Bank Center
Mon March 21 Reading, PA
Sovereign Center
Wed March 23 Albany, NY
Palace Theater
Thu March 24 State College, PA
Bryce Jordan Center
Sat March 26 Lancaster, PA
American Music Theatre
Sun March 27 Charlottesville, VA
John Paul Jones Arena
Tue March 29 Richmond, VA
Landmark Theater
Wed March 30 Norfolk, VA
Constant Center
Fri April 1 Akron, OH
Civic Theater
Sat April 2 Youngstown, OH
Covelli Center
Sun April 3 Columbus, OH
Ohio Theater
Tue April 5 Grand Rapids, MI
Van Andel Arena
Thu April 7Detroit, MI
Fox Theater
Fri April 8 Kalamazoo, MI
James Miller Auditorium
Sat April 9 Indianapolis, IN
Murat Theater
Sun April 10 Cincinnati, OH
Aronoff Theater
Tue April 12 Louisville, KY
Palace Theater
Thu April 14 East Lansing, MI
Wharton Center
Fri April 15 South Bend, IN
Morris PAC
Sat April 16 Chicago, IL
Chicago Theater
Sun April 17 Chicago, IL
Chicago Theater
Mon April 18 Springfield, IL
Sangamon Auditorium
Wed April 20 Sioux Falls,SD
Washington Pavilion
Thu April 21 Fargo, ND
Fargo Dome
Fri April 22 Minneapolis, MN
Hennepin State Theater
Sat April 23 Minneapolis, MN
Hennepin State Theater
Tue April 26 Rochester, MN
Mayo Arena
Wed April 27 Milwaukee, WI
Milwaukee Theater
Thu April 28 Peoria, IL
Civic Center
Sat April 30 Springfield, MO
JQH Center
Sun May 1 St Louis, MO
Fox Theater
Mon May 2 Cape Girardeau, MO
Show Me Center
Wed May 4 Nashville, TN
TPAC
Thu May 5 Chattanooga, TN
Memorial Auditorium
Sat May 7 Huntsville, AL
Von Braun
Sun May 8 Birmingham, AL
BJCC
Mon May 9 Memphis, TN
Orpheum
Tue May 10 Memphis, TN
Orpheum
Wed May 11 Little Rock, AR
Robinson Music Center
Sat May 14 Bossier City, LA
Century Tel Center
Sun May 15 Wichita Falls TX
Kay Yeager Coliseum
Mon May 16 San Antonio, TX
Majestic Theater
Tue May 17 San Antonio, TX
Majestic Theater
Wed May 18 Houston, TX
Fri May 20 Beaumont, TX
Civic Center
Sat May 21 Grand Prairie, TX
Verizon Theater
Sun May 22 Austin, TX
Frank Erwin Center
Here also, performing in a string of more than thirty videos, are these marvelously talented and stunningly beautiful women of Celtic Woman assembled by David Downes, musical director of Riverdance, blending the Irish elements of Michael Flatley's music and dance:
http://www.youtube.com/watch?v=iPeVIuRjUi4&feature=list_related&playnext=1&list=MLGxdCwVVULXeUDAO91J0f9G1s0HKm-hMV
Posted by: Carlos at February 4, 2011 10:28 PM
---
Tom, I feel the same way. So far the ones that are even mentioning running I am not happy about. I pray this changes big time.
Posted by: Wild Thing at February 5, 2011 01:46 AM
---
Carlos, thanks and I agree too I love even just seeing photos of him.
Posted by: Wild Thing at February 5, 2011 01:50 AM
---
Carlos, thank you for the Celtic Woman's schedule.I agree, I think he would have loved them too.
Posted by: Wild Thing at February 5, 2011 01:52 AM
---