« House GOP Readies Ban on EPA Greenhouse Gas Regulations | Main | Senate Republicans Take First Step Toward Repealing and Replacing Obamacare ~ Vote Possibly Today! »
February 02, 2011
Obama and DHS Snub Rep. Darrell Issa On First Major Document Deadline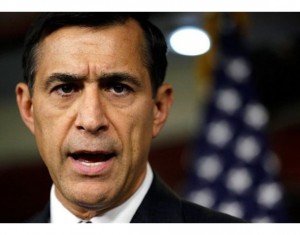 Obama snubs Issa on first major document deadline

The Obama administration snubbed top GOP oversight official Rep. Darrell Issa on his first major document deadline as new chairman of the House Oversight and Government Reform Committee, sending a short letter promising to comply in response to a major information request that was due Saturday at noon.
But Issa is hitting back Tuesday with a demand key documents be sent in two days.
The Obama snub is the first sign of how the administration will respond to demands for documents and testimony by key officials from Republicans in control of the House now that the GOP holds the power of congressional subpoena.
A Jan. 28 letter from the Department of Homeland Security promised to cooperate with Issa's document request sent Jan. 14 – but Issa's deadline for the documents expired the next day.
"I asked DHS to produce this information by Jan. 29 – two weeks from the date of my second letter," Issa says in his Feb. 1 reply to the deadline snub, "The department gave no indication that it would not be able to comply with the deadline."
Further, Issa charges that top DHS officials actually instructed career employees not to search for the documents he is requesting.
"I was disappointed to learn that on or about Jan. 20, 2011, DHS's Office of General Counsel instructed career staff in the Privacy Office not to search for documents responsive to my request," Issa says in the Feb. 1 letter.

Issa is requesting documents from DHS about political interference with Freedom of Information Act (FOIA) requests to the agency.

In July, the Associated Press reported top DHS officials told career employees to steer sensitive FOIA requests to Obama's political advisers for unusual scrutiny.
FOIA requests by lawmakers, watchdog groups and journalists were subjected to the special political reviews.
In the letter to Napolitano, Issa requested that DHS turn over by noon on Thursday copies of any e-mails received from or sent to White House officials, including correspondence with Norman Eisen, the former special counsel to the president for ethics and government reform, and Cabinet Secretary Christopher Lu.

Issa also said he "was disappointed to learn" that less than two weeks ago DHS's Office of General Counsel instructed "career staff" in the privacy office not to search for documents related to his request. Instead, the staff was told that associate general counsel Joe Maher would be handling the department's response, according to Issa.
"This directive is inconsistent with your pledge to identify and produce documents expeditiously, and it raises question about the department's commitment to the president's effort to create 'an unprecedented level of openness in Government'," Issa said in the letter.
In his response to the deadline snub, Issa demands a set of key documents in two days, including e-mails between key DHS officials and the Obama White House.
Issa says the e-mails should be easy to find because all White House staff use similar e-mail addresses.
"As you know, e-mail to and from the White House is identifiable by the handle '@who.eop.gov'," Issa says.

Further, Issa requests transcribed interviews with six top DHS officials about the issue, including Noah Kroloff, chief of staff to DHS Sec. Janet Napolitano. The interviews are set to begin the week of Feb. 7.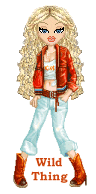 Wild Thing's comment.........
Dictators don't answer to the little people.
More from the "Most Transparent Administration in History".
Not only Obama snubs Issa in his investigation, but, the Department of Homeland Security snubs Issa. Now we have both Obama and the BIG SIS Janet's Department of Homeland Security's failure to comply to a Congressional subpoena.

No one ever explained to Obama that it doesn't pay to unnecessarily create enemies. His actions have merely served to harden Issa's resolve and to prove to others in Congress that he (Issa) is justified in his efforts to bring down Obama.
Posted by Wild Thing at February 2, 2011 05:50 AM
---
Comments
Barry Sotero is rapidly painting himself into a corner.
His reaction to the events in Egypt, his reaction to the ruling by the Judges in Virginia and Florida and now this slap at the Congress.
I doubt if he will be finding a lot strong support from any one, the Media included if he continues down this road.
Posted by: Sean at February 2, 2011 11:18 AM
---
Bush did the same thing, this is a game between congress and the white house. It depends how hard Issa pushes this. Separation of powers.
Posted by: Mark at February 2, 2011 03:42 PM
---
Sean, I agree, I think it gets harder and harder for his followers to stick by him. There will always be those that do but we see more and more saying commments that show disappointment in obama.
Posted by: Wild Thing at February 3, 2011 12:19 AM
---
Mark, I sure hope Issa pushes hard and makes it very public how hard obama fights back so more people see how obama truly is about this.
Posted by: Wild Thing at February 3, 2011 12:21 AM
---