« 'Systematic Targeting' of Journalists in Egypt | Main | MSNBC Chris Matthews on Obama Handling of Egypt:"I feel ashamed as an American, the way we're doing this" »
February 04, 2011
Obama in Contempt Over Gulf Drill Ban, Judge Rules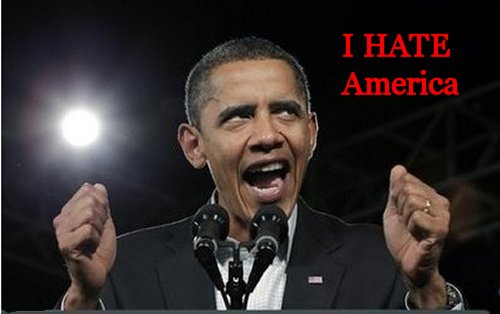 U.S. in Contempt Over Gulf Drill Ban, Judge Rules
The Obama Administration acted in contempt by continuing its deepwater-drilling moratorium after the policy was struck down, a New Orleans judge ruled.

Interior Department regulators acted with "determined disregard" by lifting and reinstituting a series of policy changes that restricted offshore drilling, following the worst offshore oil spill in U.S. history, U.S. District Judge, Martin Feldman of New Orleans ruled yesterday.
"Each step the government took following the court's imposition of a preliminary injunction showcases its defiance," Feldman said in the ruling.
"Such dismissive conduct, viewed in tandem with the re-imposition of a second blanket and substantively identical moratorium, and in light of the national importance of this case, provide this court with clear and convincing evidence of the government's contempt," Feldman said.
Overly Broad
Feldman overturned the initial ban as overly broad on June 22, after the offshore-drilling industry and Gulf Coast political and business leaders challenged it. U.S. Interior Secretary Kenneth Salazar said later that day that he would "issue a new order in the coming days that eliminates any doubt that a moratorium is needed, appropriate, and within our authorities."
In July, Salazar instituted a second drilling moratorium that was also challenged by an industry lawsuit claiming the ban was harming the Gulf Coast economy, which is heavily dependent on deepwater drilling activities. That ban was rescinded in October, before Feldman could rule on its validity.
Feldman later ruled that enhanced drilling safety rules Salazar imposed to permit companies to resume offshore exploration violated federal law, and he struck down those as well. Opponents of those rules complained to Feldman that regulators were continuing to block the resumption of drilling after Feldman's rulings.
"President Obama claims to have lifted the Gulf moratorium, yet not a single deepwater permit has been issued in nine months," Jim Adams, the association's president, said in a release after the ruling. "As a result, thousands of workers are out of jobs, Americans are paying more for gasoline and heating oil, and our nation is becoming even more dependent on unstable nations for our energy needs."

Feldman also ordered the government to pay the legal fees of Hornbeck Offshore Services LLC, which filed the initial lawsuit. The company had described the fees as "significant."
Hornbeck "was put to considerable expense, after Judge Feldman issued the injunction, contending with the government's litigation posturing and defiance of the court's order," Sam Giberga, the company's general counsel, said today in an e-mail.
"The government was not at liberty to impose its own will after the court struck down the policy," Giberga said. "The government, like any citizen, had to obey the ruling, even if it didn't like it."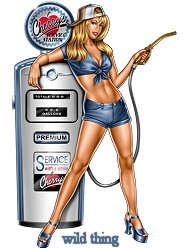 Wild Thing's comment........
Obama constantly ignores and gives his middle finger to Judges that rule on things he does not agree with.

There should be consequences for violating the oath of office, which is to uphold and defend the Constitution.
Trying to pass unconstitutional legislation should be criminalized, and violators imprisoned and fined.
Obama is also in contempt of Florida Judge Vinson on the Obamacare ruling.
Time for McCarthyism on steroids!
Posted by Wild Thing at February 4, 2011 04:55 AM
---
Comments
"The government, like any citizen, had to obey the ruling, even if it didn't like it." Hohoho! Hold your horses. Doesn't the judge know that King Obama is Master of the Universe and can do what He wants because He knows what is best for everyone!! Jeez, sounds like some judges are still in need of some re-education!! :-)
Ed

Posted by: Eddy B. at February 4, 2011 06:22 AM
---
Any democrat or republican, any so called news agency who doesn't start shouting about barry being in violation of the law from the highest roof tops and making the big deal about this that it is, is in my opinion nothing more than a traitor to this country and the people who live here! This man is not above the law and needs to be exposed for this as well as his ignoring the recent ruling on obozo care.
Posted by: MrHappy at February 4, 2011 08:43 AM
---
Two Federal Judges ruled against his drilling moratorium and still we're not drilling. If any other citizen had ignored two Federal Courts like this, they would be behind bars.
Posted by: BobF at February 4, 2011 11:07 AM
---
obama is "not wasting a crisis". He is using the oil spill to further harm us and weaken us. barry probably figures he now has less than two more years to destroy America. The bastard is hard at work at his task.
Posted by: TomR,armed in Texas at February 4, 2011 11:48 AM
---
Meanwhile, newly re-elected Senator Barbara Boxer, along with the 5 other Democratic Senators from California, Oregon and Washington, have introduced a bill entitled, the "West Coast Ocean Protection Act".
This bill would, "Permantly Prohibit New Off Shore Drilling along the Pacific Coast".
According to Babs,570,000 jobs would be saved, and the Coastal economy of the three states would be protected. No mention of the number of jobs that would be created or saved, if the bill does not pass. My guess that it would be greater than the above figure.
The Senators of the the 3 Pacific Coast states, apparently are looking at the current economy in the their states, from a different perspective, than those of us who actually live here. They completely ignore the elements that drive an economy are Energy related, to a great extent.
But then again it's all the fault of those big bad Oil Companies, isn't it.
Posted by: Sean at February 4, 2011 11:51 AM
---
I can see how,he had a good Teacher..BP gave him and all of America the Finger. What was that?? Ohwe will be here till all the claims are settled.
Ya sure youbetcha...
Posted by: gator at February 4, 2011 06:04 PM
---
Great input thank you all so much. Fantastic and I agree there should be an outrage from our side that are elected.
Posted by: Wild Thing at February 5, 2011 01:22 AM
---