« Tea Partiers Rally in Madison to Support GOP Gov. Scott Walker ~ " America is going to be community organized NO More" | Main | Herman Cain Speaks At Tea Party Rally To Show Support For Gov.Walker in Madison, Wis. »
February 20, 2011
Marines Mark 66th Anniversary Of Iwo Jima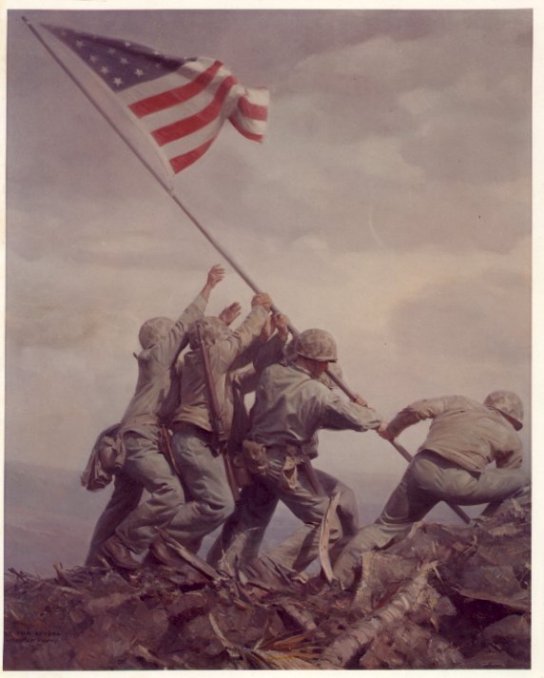 Camp Pendleton Marines commemorated the 66th anniversary of the bloody and heroic Battle of Iwo Jima on Saturday evening.
Marines landed on Feb. 19, 1945, to claim an emergency airfield for damaged B-29 bombers returning from Japan.
Japanese soldiers, with the advantage of caves and high ground, contested every inch of land over the next five weeks and inflicted 26,000 casualties on U.S. forces, including about 6,800 killed.
The public part of the commemoration included a memorial service at sunset at the Iwo Jima Monument at the base's South Mesa Club.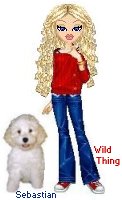 Wild Thing's comment........

We must never forget. In memory of those who made the ultimate sacrifice for our freedom, for truth, justice and the American way. God bless you all. God bless America.
The "warrior" spirit is still very much with us. All the branches of our armed forces make me proud.
A couple weeks ago, we lost Major Gen. Bruce Jacobs, a cardiac rehab friend of mine. He was in charge of an Army Transport ship taking the Marines in.
Radio Show hosts Mark Levin (his grandfather) and John Bachelor (father) had relatives in the Marines on Iwo.
Also, Swift Boat veteran John O'Neill's father was flying skycap for the Marines on Iwo.
There was also a Seabee company that was accidentally sent in (the request was for one engineer to operate a piece of equipment). They were lightly armed and decimated. Don't know the unit identification.

A salute to them and their families
National Museum of the Marine Corps on Facebook....there are over 500 photos at their Facebook page. Just click on photos at the link.
Posted by Wild Thing at February 20, 2011 05:55 AM
---
Comments
Can you imagine 6800 Americans killed in one battle? I couldn't even fathom the weight on the shoulders of the task force commander and the President at that time.
There's a former Marine I see occasionally at the barbershop here in town who carries a bullet in his back from Iwo Jima. I love listening to these WWII Vets talk when they're sitting there.
Posted by: BobF at February 20, 2011 08:52 AM
---
Bob, thank you for sharing about the Veteran from Iwo Jima. I really appreciate it.
Posted by: Wild Thing at February 21, 2011 12:07 AM
---