« Space Shuttle Discovery's Final Launch | Main | Saudi National Living in Texas Arrested on Charge of Attempted Use of Weapon of Mass Destruction »
February 25, 2011
Janet Napolitano Dispatches 21-man Team to Respond to Issa Document Demands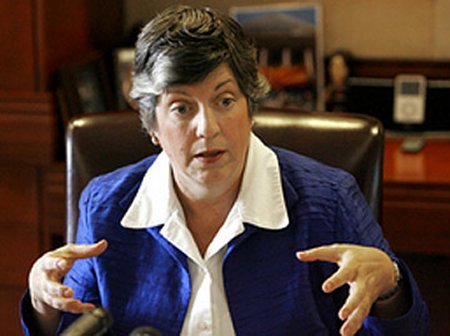 Janet Napolitano dispatches 21-man team to respond to Issa document demands

By Jonathan Strong
With the showdown between top GOP oversight official Rep. Darrell Issa and Department of Homeland Security (DHS) Sec. Janet Napolitano heating up, Napolitano has dispatched a 21-man team to respond to Issa's document and testimony requests, a DHS source says.

The team includes 15 lawyers and six "support staff" who have logged over 600 hours working to find documents and review them before sending more than 3,000 pages to Issa, the source says.
Issa is requesting documents from DHS about political interference with Freedom of Information Act (FOIA) requests to the agency.
Tuesday, Issa subpoenaed the testimony of two key career officials at DHS, the first time Issa is using the force of law to compel information from the Obama administration since Republicans took control of the House.
Issa spokesman Kurt Bardella said the oversight panel chairman's concern was not with the pace of the document delivery, for which the 21-man team has been dispatched, but with the agency's reluctance to allow key officials to conduct transcribed interviews.
"Our issue is with the interviews," Bardella said.
Still, the 21-man team shows Napolitano, after initially snubbing Issa on his first two deadlines for the release of documents, has put significant resources into cooperating with newly empowered House Republicans.
"DHS respects the oversight authority of the U.S. Congress and has been cooperating with the committee on this inquiry. We are working to expeditiously accommodate their requests and will continue to cooperate," said DHS spokesman Matt Chandler.
Issa has a whistleblower at the DHS giving him an inside information on the FOIA process at the agency.
At the September briefing by DHS Chief Privacy Officer Mary Ellen Callahan, Callahan ardently assured Issa nothing was awry with the DHS FOIA process after the Associated Press reported sensitive information requests – those from lawmakers, watchdog groups, and reporters — were subjected to unusual scrutiny by Obama's political advisers.
But Issa says he obtained documents from a career employee at DHS that called the briefing into question.

Since then, he has been pushing DHS to release documents and allow key officials to provide testimony to the oversight panel.
Though Issa and Cummings provided highly contrasting takes on the background circumstances leading up to the subpoena Thursday, the issue is moot in the sense that now that Issa has issued the subpoena, the testimony of the officials is required by law.


.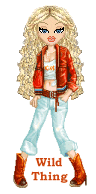 Wild Thing's comment........
Good grief, a 21 man team to respond to Issa. If Janet, and Obama and the rest of his people had to pay for these 21 people out of their own pocket this would not be happening. This is BS and they know they can bring in as many lawyers they want and not have to pay one penny for them. GRRRRRRRRRRRRRR
Obama and his people know no shame.
Every such shaming amounts to less and less support for Rats.
Posted by Wild Thing at February 25, 2011 05:47 AM
---
Comments
Their job is to clean the documents to make sure there's noting incriminating.
Posted by: BobF at February 25, 2011 09:29 AM
---
And shredding as well BobF.
Posted by: Eddie (Enemy of the State) at February 25, 2011 01:41 PM
---
So much for the promised Transparency of the Regime's King. About as transparent as a solid brick wall.
Posted by: Mark at February 25, 2011 03:42 PM
---
Bob, good point, amazing.

Eddie, yes ditto that, shredders working into the night.

Mark good example of their transparency.
Posted by: Wild Thing at February 26, 2011 01:44 AM
---