« Obama's State Dept Now Tweeting in Arabic | Main | Egypt's Foreign Minister Tells Obama Not to Impose His Will »
February 10, 2011
Heartless Obama Wants To Make Cuts To Home Heating Aid Program For The Poor ~ Obama wants the "poor people" to freeze to death!!!!!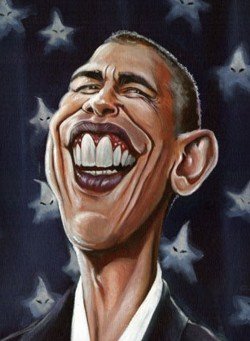 Obama to propose cuts in heating aid
Barack Obama wants to cut $2.5 billion from a $5 billion home heating aid program for the poor, a person familiar with his 2012 budget proposal said Wednesday, halving the popular fund as he looks for places to rein in federal spending.
The proposal would cut the Low-Income Home Energy Assistance Program to its 2008 level of about $2.5 billion.
The person discussed the details on condition of anonymity because Obama's spending outline has not been formally released.
The White House plans to send the proposal to Congress on Monday.
The plan is for the budget year beginning Oct. 1.
Sen. John Kerry, D-Mass., urged Obama not to cut the funding. He said more than 3 million families would lose assistance.
"I've always supported serious efforts to restore fiscal sanity, but in the middle of a brutal, even historic, New England winter, home heating assistance is more critical than ever to the health and welfare of millions of Americans, especially senior citizens," Kerry said.

Obama has said tough choices must be made about how to spend scarce federal dollars to rein in spending and reduce the budget deficit and the nation's mounting debt.

The association of state officials who administer the heating program says the number of households needing help paying energy bills is expected to hit a record high this year for the third straight year.
The National Energy Assistance Directors' Association opposes any program cuts. It says the number is expected to climb to 8.9 million households, up from 8.3 million last year and 7.7 million the year before. The association blames the increases on the weak economy and continued high energy prices.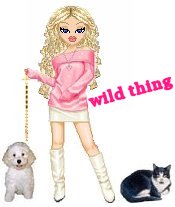 Wild Thing's comment.......
What a heartless scumbag. How horrible and I hope he does not get his way on this. I never heard of this before, this bill, there are good things and bad things about it. Of course the lazy will abuse it, the corrupt will do like they have done with ACORN etc. but I bet there are others that in an honest way need this aid like maybe old people or the sick. Not sure how it all works. Our taxes go for thousands of things I would rather them not. I for one, do not mind my tax money going towards helping make sure that the vulnerable amongst us do not freeze in their homes.
The bottom line is that obama has destroyed our economy and many small businesses that hire people. Then add in he went after big business as well ( oil etc.). Then his wife wants to decide for all of us what to eat. Please God do not let her tell us what to wear, I totally can't stand the way she dresses. Now Obama wants this heating thing about the aid to be cut back which the media will blame Bush probably. amazing
But Obama does love taxing all of us and his obamacare, high oil prices, and his stimulus packages etc. What gets me is those stimulus bills that sent us into debt as much as anything else are paying for tattoos to be taken off prisoners and hundreds upon hundreds of other totally stupid things of waste in spending.
There are tons of places to cut back then to cause poor people to freeze in the winter.
In the meantime, Obama is doing all that is humanly possible to make sure we have heating fuel shortages across the fruited plain, coupled with inflation.
He has personally destroyed the oil industry in our country and put so many out of work in all the various jobs connected to that and now he wants to freeze people to death ONLY to appear like he is doing great things in cutting back. Watch too how MSM will ignore this and keep saying how awful Republicans are instead.
Anyone notice that there are NO stories being reported about $3.50 per gallon gasoline or people who are freezing in their homes because Heating Oil is so expensive. Oh yeah, the President is a Democrat, I forgot.
Remember the stories when Obama first got in the WH? They said you could grow Orchids in the Oval Office - he turned the heat up so much.
Posted by Wild Thing at February 10, 2011 05:47 AM
---
Comments
What a POS. The jerks in Washinton grant money to force kids in Texas to learn arabic language/culture but cut funding for heating to those who are in need. This is just wrong.
Posted by: petesuj at February 10, 2011 08:36 AM
---
Let's see? We'll cut the HEAP program in half but we'll continue to give billions to foreign governments.
Posted by: BobF at February 10, 2011 10:03 AM
---
obama happily uses our tax money to support Hamas and the Palestinians and for his lavish trips. i think it is ironic that most of those people needing help with their heating bills probably voted for obama.
Posted by: TomR, armed in Texas at February 10, 2011 11:07 AM
---
Pete, I agree, I hope they realize if they voted for him what a huge mistake they made.

Bob, exactly good point.

Tom, I think your absolutely right, my guess is most of them did vote for obama. They will learn the hard way how a vote will effect their immediate lives.
Posted by: Wild Thing at February 11, 2011 04:21 AM
---