« University of Wisconsin School of Medicine To Investigate Reports of Doctors Writing Fake Medical Excuses For Union Protesters | Main | CAIR Confronts Congressman Lt Col Allen West At Townhall Meeting Hosted By West »
February 22, 2011
Good For The Queen!!! ~ No Invite for the Obamas, the Queen Personally Asks 40 Other Heads of State to Attend Prince William's Wedding to Kate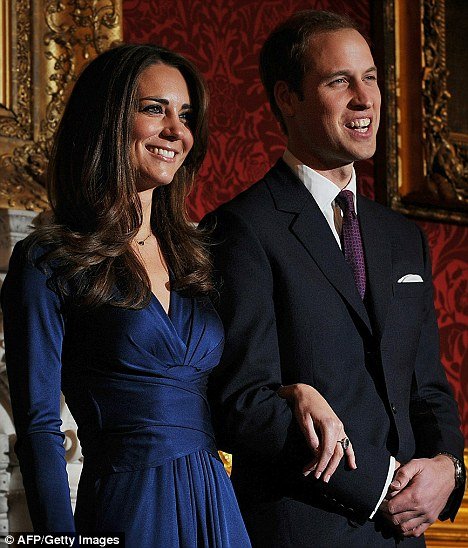 Prince William and Kate Middleton
No invite for the Obamas as the Queen personally asks 40 other heads of state to attend Prince William's wedding to Kate

Barack Obama and First Lady Michelle have not been invited to Prince William and Kate Middleton's wedding.
The Queen personally invited 40 heads of state, who received the gold-embossed invitations over the weekend to the April 29 wedding of the future king.
The Obamas, however, were not among them.
But they can take solace in the knowledge that they will be the guests of their very own state visit to the UK in May.

French Prime Minister Nicolas Sarkozy and his wife Carla Bruni will also miss out and Prince Andrew's former wife, Sarah Ferguson – the Duchess of York – has also been snubbed.

Leaders from Commonwealth counties, including Australia, Canada and New Zealand have been invited along with Kings and Queens across Europe, including Spain, Sweden, Norway, Denmark and Greece.
Other guests include the King of Jordan, the Crown Prince of Abu Dhabi, the Sultan of Oman, the King of Bahrain, the Sultan of Brunei and the King of Saudi Arabia, the Emperor of Japan, the King of Malaysia, the King of Tonga and the King of Thailand.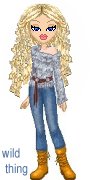 Wild Thing's comment.......
Good for the Queen!!!
The way the obamas have treated the British, I wouldn't invite the sleazebags either.
I have no idea what the problem is with Sarkozy though. But I am grateful to hear this news and the disappointment it will mean to Michelle and Barack.

LOL I bet the Queen got a stomach full from the iPod obamam gave her loaded with Obama's speeches.
Can you imagine the backdoor diplomatic pressure Obama and gang have tried to apply to England over this? heh heh
Posted by Wild Thing at February 22, 2011 03:50 AM
---
Comments
Looks like the Queen wanted Guests with some class, not ones that belong on the porch and dress like a bunch of slobs.
Posted by: Mark at February 22, 2011 07:17 AM
---
Posted by: Billy Ray in Cowtown at February 22, 2011 08:09 AM
---
The Queen rocks!! Obviously she realizes these fraudulent spineless gypsies are nothing more than spotlight drains. Who would want THAT at their grandson's wedding?!
Posted by: jan at February 22, 2011 08:49 AM
---
It looks like they're mainly inviting royalty but then, President Reagan was invited to Charles and Diana's wedding.
The Queen has been around too long not to know when her and her nation are being insulted by a Head of State. It's a crying shame that Obama has brought this upon us after 200 years of the closest relationship with England.
Posted by: BobF at February 22, 2011 09:39 AM
---
She's afraid they'll steal the silver and china.
Posted by: petesuj at February 22, 2011 10:00 AM
---
The only thing I'd invite the O'Quambas to would be to clean cesspools with flex straws. Ughhhhh!
Posted by: Eddie (Enemy of the State) at February 22, 2011 10:17 AM
---
It would really have been a royal snub if she had invited Dubya.
Posted by: TomR at February 22, 2011 11:00 AM
---
Will kind of miss the clown dress.
Posted by: Dave 18zulu at February 22, 2011 12:16 PM
---
LOL love your input.
hahahahahaha
Posted by: Wild Thing at February 23, 2011 12:28 AM
---