« DemoRAT Rep. Debbie Wasserman Schultz:"violation of the House rules and disparaging to use wording 'Obamacare' " ~ OH OK Socialized Medicine or Obama's Death Care is More Accurate Anyway!!! | Main | Gov. Scott Walker: GOP "Will Not Be Intimidated" »
February 19, 2011
Federal Judge to OBAMA and Interior Secretary Ken Salazar: Stop Stalling Drilling Permits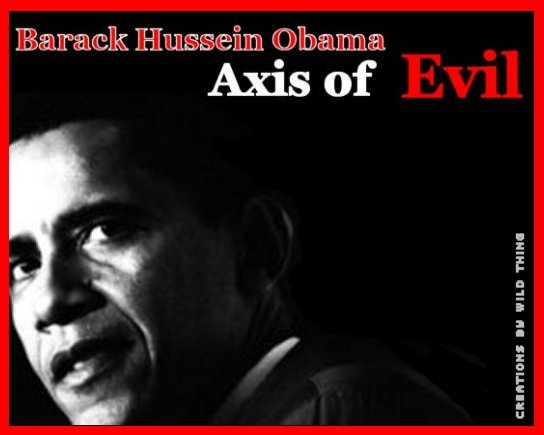 Federal judge to Salazar: Stop stalling drilling permits

Federal District Judge Martin Feldman today gave President Obama and Interior Secretary Ken Salazar 30 days to act on five applications seeking permits to drill in the Gulf of Mexico submitted months ago by a Louisiana firm.

In issuing the directive to the government, Feldman, who sits on the District Court for the Eastern District of Louisian, noted that "it is undisputed that before the Deepwater Horizon disaster, permits were processed, on average, in two weeks' time. In stark contrast, the five permits at issue have been pending from four to some nine months."
The permits were sought by Ensco Offshore, which is based in Broussard, LA. Virtually no new drilling has occurred in the Gulf since the Deepwater Horizon disaster, despite the fact the U.S. depends upon drilling operations in the Gulf of Mexico for roughly a third of its oil and natural gas.
When that third isn't produced, it has to be replaced and that means more OPEC oil being imported by the U.S. and more of our dollars going to the international cartel. Unfortunately, Feldman doesn't seem optimistic that things are going to improve any time soon:
"It is also undisputed that these delays have put off indefinitely drilling in the Gulf of Mexico. Ensco has incurred significantly reduced standby rates on its rigs and has been forced to move some of its rigs to other locations around the world. It is unclear when Gulf drilling will resume. The government's assurances have been inconsistent."

Feldman had strong words for Obama and Salazar, noting that "the government is under a duty to act by either granting or denying a permit application within a reasonable time. Not acting at all is not a lawful option."
He added that "to discharge the Secretary's oversight responsibility, without any time-sensitive obligation to do so, as the government now starkly urges, unmasks the fiction of transparency in government."

To the government's excuse that regulation became more complicated and time-consuming in the wake of the Deepwater Horizon disaster, Feldman was equally unmoved:
"Perhaps it is reasonable for permit applicants to wait more than two weeks in a necessarily more closely regulated environment. Delays of four months and more in the permitting process, however, are unreasonable, unacceptable, and unjustified by the evidence before the Court," he said.

Feldman also ordered the government to report back to his court concerning its compliance with the preliminary injuction he issued in the case.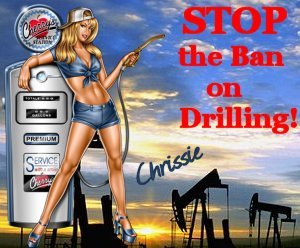 Wild Thing's comment.........
Obama has utter contempt for the rule of law. He is open defiance of a duly issued court order.
If Obama does not comply and he has not so far, a federal judge should declare him in contempt and have him arrested. I wish this could happen.

It's way past time to rid this country of leftist America-haters. It's time to declare the rat party a seditious organization and rid America of these traitors.
Posted by Wild Thing at February 19, 2011 04:45 AM
---
Comments
If there were any transparency we'd all know that Hoebama is not a natural born citizen. We the people know nothing about Hoebama. What we know is he's paid over 2 Million dollars to hide anything from his past. Notice also, Abercrombie has not said word one since he couldn't find the real BC.
Posted by: Mark at February 19, 2011 11:37 AM
---
Mark, that was great, thank you so much.
Posted by: Wild Thing at February 20, 2011 01:51 AM
---